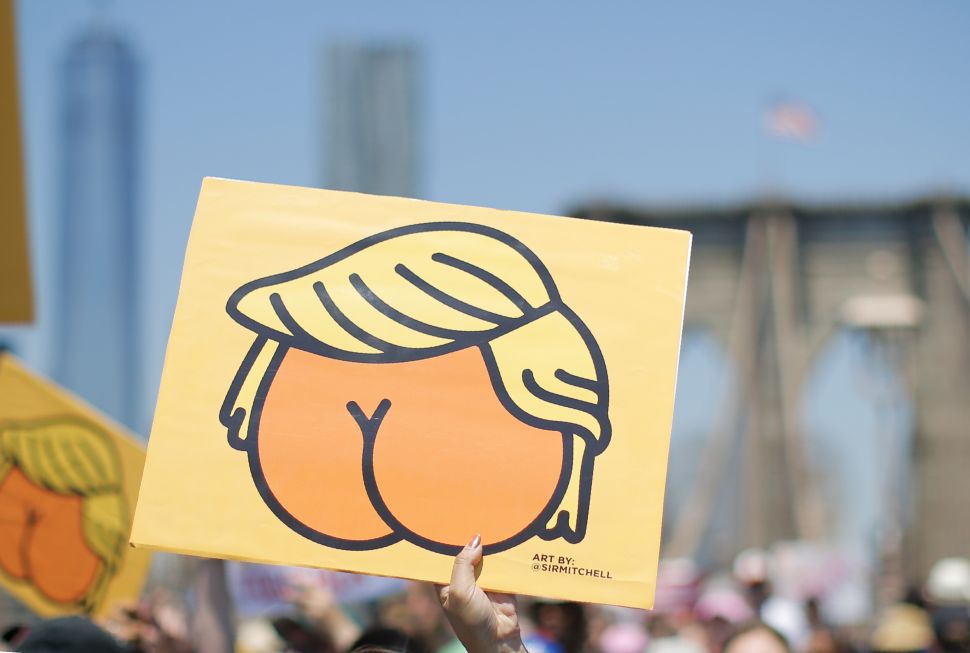 Something suspicious wafts throughout the White House…
President Trump has reportedly ordered a bill that would grant him the authority to raise U.S. tariffs as he sees fit, without the approval of Congress or the World Trade Organization (WTO). Titled the "United States Fair and Reciprocal Tariff Act"—or, as many media outlets have been calling it, the less flattering "FART Act"—the legislation was first leaked to Axios on Sunday evening.
Although the bill would allow Trump to negotiate individually with foreign powers, a source familiar with the White House initiative called the legislation "insane" and "not implementable at the border." Trade hardliner Peter Navarro is reported to be one of the only members of the president's circle who thinks the bill can be passed.
In an interview with CNBC on Monday, Commerce Secretary Wilbur Ross said there was a "need to update and synchronize [WTO's] activities, but conceded "it was a little premature to talk about simply withdrawing from" the organization.
Following news of the report, the U.S. Chamber of Commerce—a longtime capitalist juggernaut closely allied with Republican leaders and the Trump administration—launched a campaign to oppose the president's tit-for-tat tariff escalation.
"The administration is threatening to undermine the economic progress it worked so hard to achieve," Chamber President Tom Donohue told Reuters in a statement. "We should seek free and fair trade, but this is just not the way to do it."
On Monday, the Chamber provided Reuters "a state-by-by state analysis" on how a global trade war will hurt consumers at home.
Last week's market activity seemed to confirm the Chamber's warning: Harley Davidson motorcycles announced its decision to move its production from the U.S. to Europe.
Over the weekend, Canada slapped roughly $12.5 billion in penalties on American exports, retaliating against U.S. steel and aluminum tariffs. China and Mexico are also expected to target U.S. soybeans and pork imports, respectively.