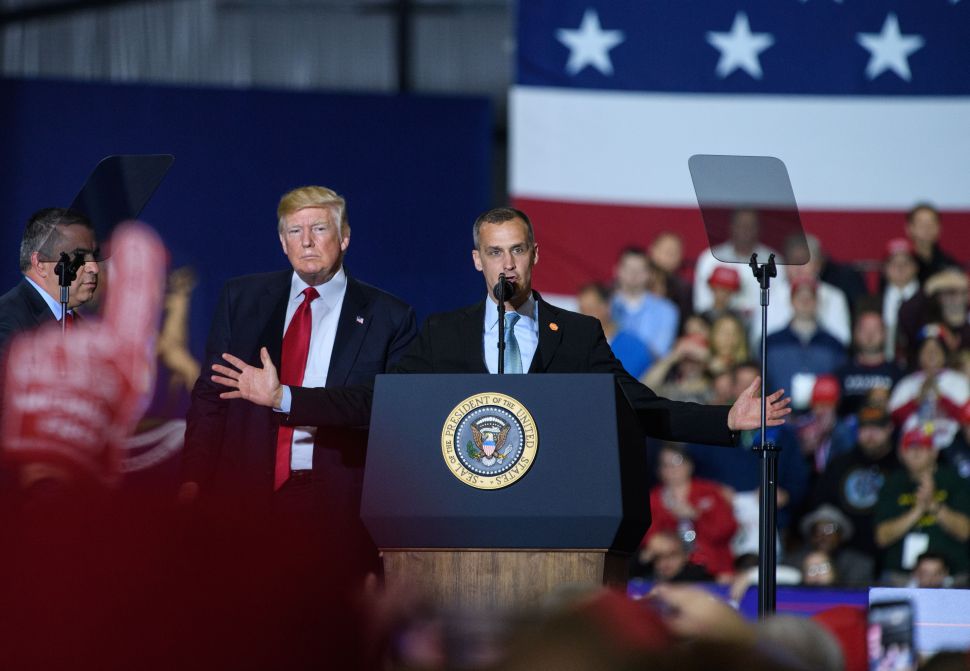 Over the weekend, the FBI released its surveillance warrant application for the Trump campaign's foreign policy advisor, Carter Page, alleging the operative "has been the subject of targeted recruitment by the Russian government."
Echoing past descriptions of Page as a "low-level volunteer," former members of President Donald Trump's campaign are downplaying the extent of the advisor's involvement in their operation, while questioning the basis of the bureau's warrant.
"I don't know Carter Page although I saw an interview where [he] said he came to a DC book-signing of mine. When he told me he was a volunteer member of Trump's Foreign Policy Advisory committee, I asked if [he] was a neo-con," former Trump advisor Roger Stone told Observer via email. "FBI Director Comey said the FISA warrant application was based on 'a broad mosaic of information' when the heavily [redacted] documents show it to [be] based solely on the fabricated dossier."
Another staffer, however, is calling the campaign's former manager Corey Lewandowski "a moron" for signing off on Page's July 2016 trip to Moscow—which was cited in Christopher Steele's dossier alleging collusion between the Trump campaign and Russia. The Steele dossier, financed by Hillary Clinton's campaign, also alleges that Page met with Russian President Vladimir Putin's deputy chief for internal policy Igor Diveykin, who reportedly promised damaging material on Clinton.
"Lewandowski said 'Sure. You can go, you just can't say you're involved in the campaign,'" Sam Nunberg, a former political advisor on the Trump campaign, told Observer. "That was one of the biggest mistakes of the campaign, which I don't think Lewandowski has received the proper blame and accountability for. I don't know what moron would allow someone to go to Moscow when there are all these questions about Russia."
Nunberg likened Lewandowski to "a dead man walking" when he approved the trip, adding that it occurred when "[Paul] Manafort had completely taken over."
"I think it was just him signing off," explained the advisor. "[Carter Page] had certainly nothing to do with the campaign at all. I think he was even sent a cease-and-desist. So the failing was in the FBI."
Lewandowski's recollection of discussing the trip with Page has been hazy: After denying ever meeting or speaking with Page, the campaign chief told Fox News last November that his "memory [had] been refreshed" and that he remembered an email exchange "on June 19 of 2016."
"I didn't approve anything," Lewandowski told Observer in an email on Tuesday, breaking with Nunberg's claim that he personally approved the trip. "Page didn't work for the [campaign] and I had no authority to approve or disapprove a private person from traveling. I simply informed him if he did go, he did NOT go as a representative of the [campaign]."
"He would not have been invited there without the campaign, so Corey's a moron," quipped Nunberg.
Despite snipes over who bears responsibility for Page's July 2016 Moscow fiasco, both Lewandowski and Nunberg agree that the advisor was an insignificant campaign member—a narrative that left-leaning operatives are challenging following the Justice Department's indictments against Russian nationals.
"Nobodies don't have the campaign manager's email," Philippe Reines, a former advisor to Hillary Clinton, told Observer. "Nobodies don't need the campaign manager's approval. Nobodies don't answer directly to the campaign manager. This was a de-facto employee seeking his boss's approval. And he got it."