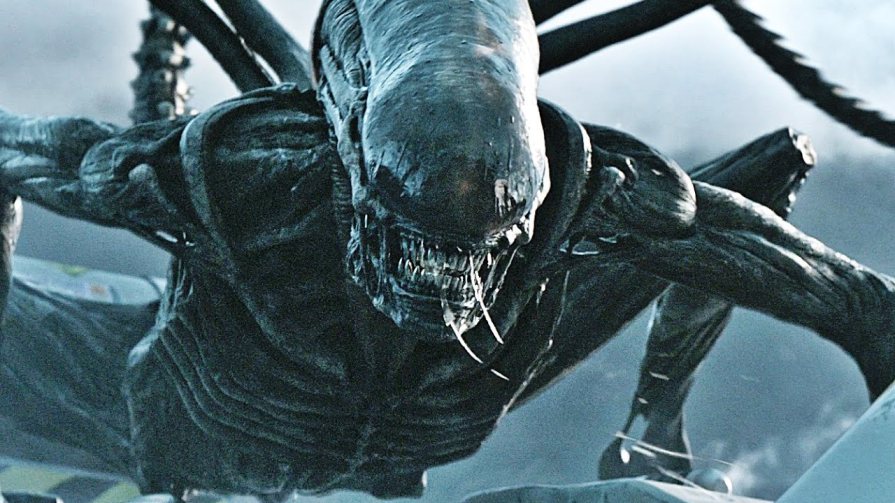 Alien: Covenant likely killed any interest 20th Century Fox might have had in continuing the big screen franchise. The $97 million picture took in a lowly $241 million, halting franchise creator Ridley Scott's plans for several sequels and effectively killing Neil Blomkamp's planned Alien 5. But the property remains a popular cross-generational title, and with the franchise's 40th anniversary arriving in 2019, it wouldn't be out of the question for Fox to bring the series back in some form (they are, after all, trying to revive the Predator this year).
According to OmegaUnderground, which has built up a solid track record of accurate scoops, a television series set within the Alien universe is reportedly being considered over at Fox. However, it is unknown if the series would be connected to FX or a streaming service. The Fox network seems unlikely given the content of the franchise and the looming Disney (DIS) acquisition.
Per the outlet, an announcement could come "soon."
For what it's worth, when Disney's first bid for Fox's assets was accepted late last year, the idea of rejiggering popular IPs such as the Alien and Die Hard franchises for streaming projects made the rounds. With Disney's streaming service said to be focused on family-friendly content and the Mouse House taking a controlling stake in Hulu (assuming the Fox merger goes through), the thinking was that Fox's more adult-skewing content could land on the latter.
Unfortunately, there are no concrete details on plot or concept as development, if underway, is only at the early stages. It is unlikely that the iconic xenomorphs would play much of an on-screen role. Scott began to build out the franchise's origins in Prometheus, which introduced the Engineers as the creators of both the xenomorphs and humanity. However, the film underperformed somewhat at the box office ($403 million worldwide off a $130 million budget) and proved to be a polarizing entry in the series.
That's why a TV series makes a lot of sense from a financial standpoint—Fox could mitigate the monetary risk by not having to throw $100 million at the project and hope it can attract a fan base beyond the die-hards. As the outlet notes, Fox is no stranger to developing shows based on its film concepts such as Alien Nation, Legion, The Gifted, Buffy The Vampire Slayer, Lethal Weapon, Termiantor: The Sarah Connor Chronicles, Fargo and more.
This remains unconfirmed at the moment, so take it with a grain of salt, but it could be an interesting move to help launch the post-merger content slate.