On Thursday, July 12, a locker containing the bones of Gawker.com—killed in action, as it were, for its publication of a fully nude sextape of the wrestler Hulk Hogan—will be up for auction to the highest bidder.
The auction in the offices of Ropes & Gray LLP in New York City for the remains of Gawker—which include more than 50 domain names, an archive of some 200,000 articles, a handful of social media accounts with roughly 2 million combined followers, the copyright to a book published in 2007, Gawker's trademarks and some miscellaneous sub-blogs—will determine what's to become of the fallen blogging powerhouse. Will it be purchased as some kind of relic of a bygone era of the internet? Possessed by a philanthropist or a sworn enemy? Will an upstart publisher try to turn it into something new? Will a major media empire buy it and try to put flesh back on the bones and revive the corpse?
Gawker's sale will mark the symbolic end of the bankruptcy-induced purgatory where the former independent media brand has spent the last 24 months. Conspicuously absent at the auction will be the two clashing personalities who brought it there, Gawker founder and owner Nick Denton, and the billionaire Peter Thiel, who orchestrated the secret, nearly decade-long conspiracy against Gawker that killed it.
A Quick Recap of the Collapse of Gawker
If I may review: Starting in 2011, Thiel began researching and covertly funding litigation aimed at the "destruction" of Gawker, in retaliation for outing him as gay and for what he believed was the generally cruel and bullying coverage of the site. In 2012, he hired Charles Harder (now the attorney for President Donald Trump) to begin filing cases against Gawker, the first of which was a $100 million dollar lawsuit on behalf of Terry Bollea (AKA Hulk Hogan), after Gawker published a stolen sex tape of the former professional wrestler.
For the next several years this case, and a few others, wound their way through the legal system without much fanfare. Gawker did not take the Hogan case seriously, seeming to assume it would eventually settle as the lawsuit filed by actor Eric Dane and Rebecca Gayhart had, and its leadership was caught off guard in 2016 when they found themselves in front of six ordinary Pinellas County, Florida jurors. "They were in my ring," Hogan told me when I interviewed him for my book on Thiel's war with Gawker. "Getting in front of real people. That's where they screwed up." The verdict came back after less than six hours: $140 million dollars for Hulk Hogan—including $60 million for the infliction of emotional distress.
Due to a quirk in Florida law, appealing such a large verdict would have required Gawker to post a $50 million dollar bond. Short of the cash, Nick Denton and Gawker were forced to declare bankruptcy. The case took a wild turn when Thiel's role in the lawsuit was unmasked by Forbes and The New York Times in May 2016, but it was too late for Gawker. They were forced to find a buyer for Gawker Media (Univision, for $135M) and to come to a settlement with Thiel and Hulk Hogan.
Univision did not purchase the domain Gawker.com, given its controversy and potential liability, and as part of the $31 million dollar settlement with Thiel and Bollea, Hulk Hogan became the largest creditor of Gawker's bankruptcy estate. The sale of Gawker's remaining assets is essentially the last remaining piece of business between all parties.
Navigating the Liquidation of Gawker's Assets 
William Holden, a restructuring and turnaround specialist, was hired by Gawker in early summer of 2016 to navigate the liquidation of the company's assets. The domain itself was potentially not the most valuable of the company's possessions. Holden believed that Denton and Gawker had legitimate claims against Thiel for tortiously interfering with Gawker's business. The argument: Gawker Media was at one point worth close to $300M, and it had sold for less than half that after the trial. The only reason for that was Peter Thiel's deliberate interference.
As The Wall Street Journal reported in May, the claims were explored, as was a potential shopping of those claims to contingency lawyers or litigation financiers. Denton clearly relished the potential for an opportunity to do to Thiel what Thiel had done to him, writing in a blog post addressed directly to Thiel.
"We, and those you have sent into battle against us, have been stripped naked, our texts, online chats and finances revealed through the press and the courts; in the next phase, you too will be subject to a dose of transparency. However philanthropic your intention, and careful the planning, the details of your involvement will be gruesome."
However, the suit found no takers, likely because few litigation financiers would want to fund a case against a billionaire… for financing litigation. Yet even the thought of being on the receiving end of the playbook Thiel himself had used against Gawker was enough to cause considerable consternation to Thiel and his lawyers.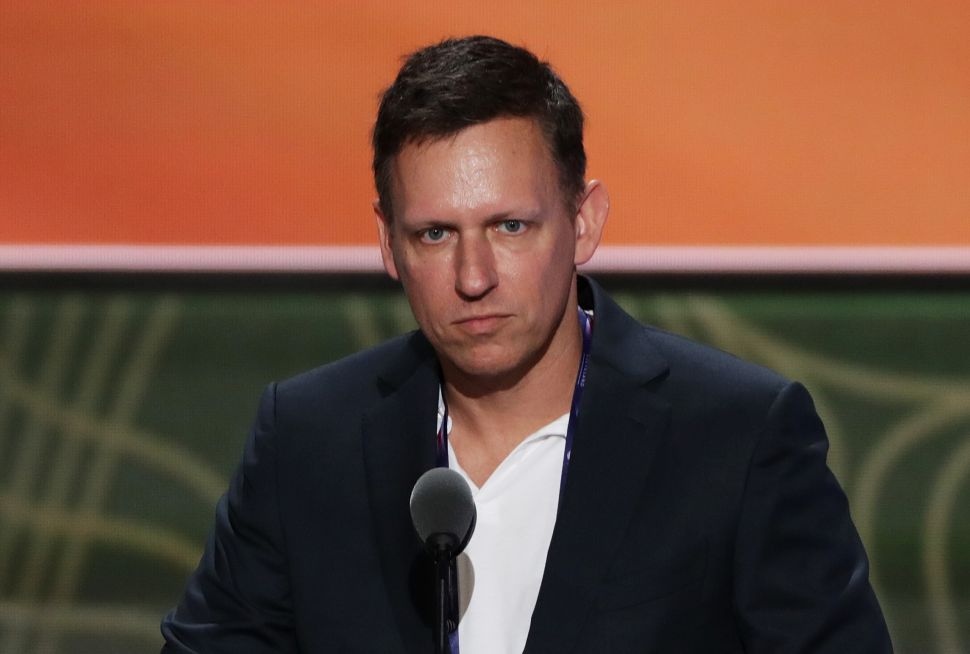 He and his team became more circumspect in interviews. A fireside chat between he and I at SXSW in Austin in March 2018 was nixed due to the ongoing nature of the legal disputes. Thiel, who had never expressed interest in owning Gawker (aside from a conversation about buying it with fellow Facebook billionaire Sean Parker in the late aughts), surprised everyone in spring of 2018, by becoming the leading bidder for Gawker's name.
Thiel is nothing if not strategic and my suspicion is that Thiel's bid for the Gawker.com name—something Denton and most former Gawker staffers found to be intolerable—was a move to apply pressure to Gawker to drop their claims against him. The move seems to have worked, because in April, progress was made on a settlement between the two parties.
The language reveals that both sides saw that they had checkmated each other.
"The Thiel Parties have expressed a desire to participate in a sale of the Gawker.com Assets, and the Plan Administrator believes that he may be able to elicit greater interest and higher bids from other prospective purchasers if the Thiel Parties are excluded from participation in the sale process and, therefore, has asked the Thiel Parties not to participate in the sale process…"
The standstill agreement between Thiel and Gawker, signed on April 24, stipulates that Thiel will not bring or fund the bringing of any claim or action against Gawker for anything written or said prior to the date of the agreement, nor will he make any effort to interfere with existence of Gawker's archive of past articles. In return, Gawker agreed to withdraw its various subpoenas against Thiel and write him a letter announcing it had ceased all investigations into the matter.  
Bidding on a Blog: The Ins and Outs of the Gawker Auction 
This brings us to where we are today—or rather will be next week, when the various bidders assemble at 1211 Avenue of the Americas on July 12 to decide what Gawker is worth. Bidding will start at $1.3 million, around the same price as LA.com (which sold for $1.2 million in 2016) and Sumo.com (which sold for $1.5 million in 2017).
The current stalking horse bidder is Kevin Lee, CEO of Didit, a digital marketing agency. Lee has built what he calls a "Cause Marketing Powered Publishing Platform" (celebrity or influencer created content with the proceeds going to charity) and is in the market for a high-profile domain to launch it on. Most recently, he was outbid for Gothamist.com by WNYC.
"Didit put a bid in because I came up with the idea of transforming old Gawker into Gawker For Good. At the time we were thinking of bidding, I chatted with both Elizabeth Spiers and James Del (Gawker alumni). Elizabeth and James just wanted someone to out-bid Thiel, and were OK with the editorial pivot as a fitting next chapter in the Gawker saga. We came up with a bid and put it in… And here we are, converted into a stalking horse bidder as a result of Thiel settling and dropping out," Lee explained.
On the one hand, the idea that a brand name formerly of such value would be available so cheaply seems strange. Couldn't a porn company monetize the name? Couldn't a bigger media company passively monetize the older articles and the inventory? On the other hand, the fact that Gawker's own former staff was only able to secure $90,000 in pledges to try to buy the site via Kickstarter ($410,000 short of their own goal), says otherwise.
"Univision bought the Gawker.com assets with the rest [of the company], for $135M, and rejected the Gawker.com assets," Charles Harder told me via email. "Value $0 according to Univision, and that was right after Gawker had stopped publishing. It's now two years after Gawker.com went dark. I'm surprised someone is willing to pay $1.3M for it. The stories are all two to 12 years old."
He's not wrong. The sale document provided by Gawker's attorneys (included below) shows traffic statistics as of late June 2016. Given that Gawker still had two months to live that summer, that it was being showered in media attention as a result of the trial and several election scoops, and given the verdict, nostalgia for Gawker was strong, we might consider those numbers to be the high water mark for Gawker. Today, the numbers are a little sadder. While the sales document shows total traffic of 15 million monthly global visitors in June 2016 via Quantcast, fast forward to May 2018, that number, according to Google Analytics data, has plummeted and stands at roughly 1.2 million.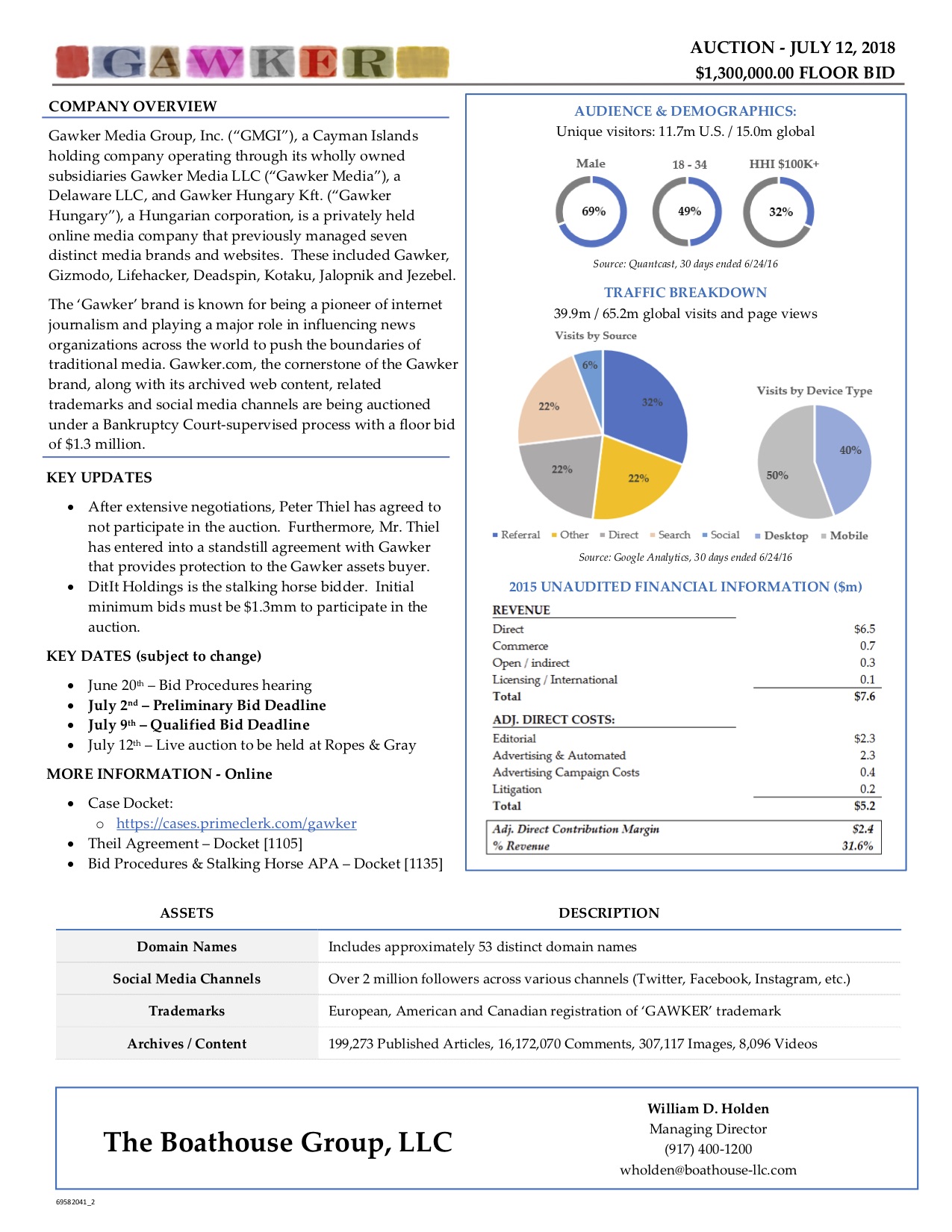 It was Denton who once pointed out that at nearly every turn, this saga between Gawker and Hogan, Thiel and Gawker, has taken the most cinematic and strange directions possible. For instance, one early bidder for the Gawker.com domain was the right-wing troll Mike Cernovich, who offered $500,000 for it in January. His bid was not successful, nor was he particularly happy about that. "The entire process was rigged," he said, believing that his bid was not given fair consideration. He also objected to the lack of transparency in the process itself. "It was a 'blind auction.' Why not have a public auction?" he said.
The reason it is not a public auction is because this is essentially a private sale. The majority of the proceeds go to Gawker Media LLC and Gawker Hungary, entities owned by Denton and his investors. The remaining 45 percent of the sale goes to Terry Bollea, per the 2016 post-verdict settlement between him and Gawker. While this does give him some say in the process, and Gawker some fiduciary duty to him, ultimately, the decision is up to the current owners.
For this reason, the new owner of Gawker will not necessarily be the one who pays the most, but rather, as the legal documents outline "the highest or otherwise best bid submitted by a Qualified Bidder during the auction" according to the "reasonable business judgment on behalf of the Debtor" (emphasis mine). "There is a distinct possibility," Holden said to me, "that we don't not sell at all."
Though Denton would walk away with a not insignificant amount of money from the sale, it does not appear that he is following the process too closely. Since he and I began talking in 2016, he has traveled the globe: Amsterdam, Singapore, Thailand, Switzerland and Brazil. When asked what he'd like to see happen at the auction, Denton said to me, "I'd prefer [Gawker] to just exist as is—frozen in time. But I don't think about it that much." It's a position that reflects both his understandable detachment from a painful ordeal, and a more philosophical approach to life.
For this reason, the current contracts contain the following clause:
"The parties agree and acknowledge that prior to the Closing, the Plan Administrator
or
any Seller may elect to preserve the Archives…or some portion thereof, by granting a third-party institution or platform (the "Archiving Service") a license to publish the Archives in perpetuity in the forms in which they exist on the date hereof. In order to maintain the search engine optimization value of the Archives on the original domains for the benefit of Buyer, Sellers covenant and agree that they shall ensure that the canonical URL for each webpage included in the Archives directs to the respective original Gawker domain included in the Purchased Assets the ("Original Gawker URL"), including, without limitation, by taking, or causing the Plan Administrator to take, the following steps prior to sharing the Archives, or a copy thereof, with any third party."
Whoever buys Gawker can do what they want with the domain, but the archives will live on, frozen in time in one way or another, accessible to historians, journalists or fans who wish to reference its reporting.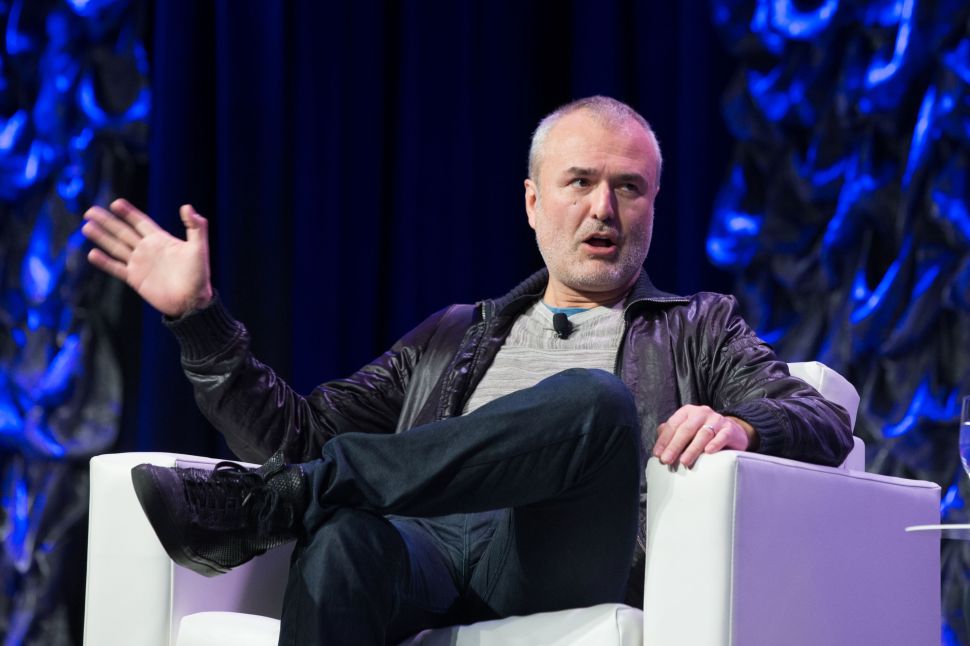 Lee, for his part, has already won, even if he is outbid by someone with deeper pockets or the sale does not proceed, given all the publicity he has gotten out of the process. "I certainly can't complain about the PR. So, win-or-lose, we win. Our plan has further positioned Didit as an agency with executives and team-members who innovate, and actually care, first about the success of clients, but also the world at large. Should we lose, it's just another obstacle for me to use as inspiration, I'll find another way, on another domain," he said. At the very least, as the stalking horse bidder, he is entitled to a $100,000 "breakup fee" if someone else buys Gawker.
He will be there in person for the final stage of the auction, along with other qualified bidders who enter the auction, who will have already wired a good faith deposit, submitted a proposal for their purchase of the site, and agreed that they have not colluded with any other bidders or third parties. Bids will be done in increments of no less than $25,000 over the highest bid going into the auction. The winner of the bidding will be finalized at a court hearing at 10 a.m. on July 17.
What Does the Gawker Sale Mean for the Future of Digital Media?
Perhaps the most interesting part of this sale is that it tests the question at the core of Thiel's crusade (or vendetta) to destroy Gawker. Thiel explained to me in 2016 that he believed Gawker was a unique product of a unique time and place in the internet, one that could not—and in his view, should not—be replicated. Meaning, if Gawker were to be destroyed legally, it would be impossible for another site with a similar ethos to take its place.
Certainly Gawker writer, editors and fans disagree with this theory, holding sincerely that Gawker was an important part of not only the media ecosystem but of culture at large as an unfiltered truth teller. Since Gawker's fall, Spiers has been working on The Insurrection, which was originally heralded as a "Breitbart for the Left," but has since pivoted to a political consulting company. Tom Scocca, another former Gawker editor, is working on Hmm Daily, which promises to "be against everything The New York Times opinion section stands for." Univision assigned most of the remaining former Gawker writers to a new brand called Splinter which covers a similar beat as the old Gawker. The success of any of these ventures still remains to be seen.
But if Gawker really was valuable and important, and Thiel was not able to interfere with a potential purchase, why wouldn't another media entrepreneur buy it and put the old gang back together? Or hire a new gang and give them the same mission?
We will soon find out. The winner of the auction for Gawker.com will be, in that sense, a vote between the two competing worldviews of Denton and Thiel, the people who loved Gawker and the people who hated it. It will answer the question of whether the world should have a site like Gawker in it or not, and what people are willing to do in pursuit of that vision.
Ryan Holiday is the bestselling author of Conspiracy: Peter Thiel, Hulk Hogan, Gawker, and the Anatomy of Intrigue, which The New York Times called "one helluva page-turner" and The Sunday Times of London celebrated as "riveting…an astonishing modern media conspiracy that is a fantastic read."