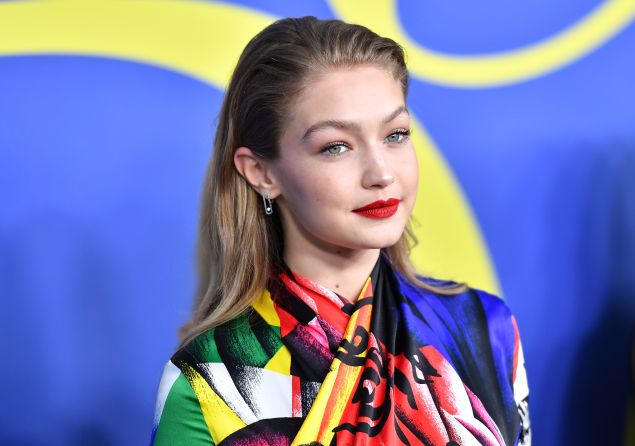 If you've ever wanted to call a model who makes a guest appearance on her boyfriend's chest tattoo your neighbor, your time has come.
Yes, we are referring to Gigi Hadid, who kindly informed an Instagram account that insisted #Zigi is #fakenews (in part because Zayn Malik doesn't follow his probably-girlfriend on Instagram) that she has a more permanent tie to the former boybander! As she wrote in the comments, "For someone who is virtually inactive on the app, I don't need his follow—my eyes are tattooed to his chest."
So, we finally have confirmation that the head tattoo enthusiast did, in fact, decide to ink his Hadid's eyes on his chest. For those who missed it, they broke up earlier this year, but thankfully for that permanent image, they reunited shortly thereafter.
They did not move in together (yet, anyway), as Gigi owns her own place at 10 Bond Street. She moved there in late 2015; she previously had an apartment on Bowery that she understandably fled following a number of stalking incidents. The Victoria's Secret model paid $3.97 million for the two-bedroom, 2.5-bathroom unit in Noho, which has 2,085 square feet of space.
And now, as we promised, an apartment in the Annabelle Selldorf-designed Noho building is up for grabs, with a nearly $6 million price tag attached. Sorry; it's actually a 2,995-square-foot duplex "townhouse," with outdoor space.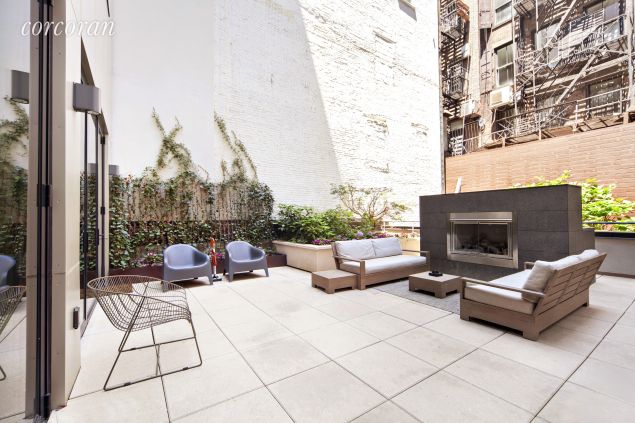 The three-bedroom, 3.5-bathroom abode is designed similarly to Hadid's, so you'll have that in common. The kitchen features lacquer millwork, marble slab countertops and stainless steel appliances, while the great room looks out at the 770-square-foot private terrace below, equipped with an outdoor kitchen and a gas fireplace.
It also has a private garage, which is ideal if you're not looking to run into too many people…or photographers. Perhaps Gigi's sister, Bella, should look into it. It was almost exactly one year ago that Bella declared she was ready to move, after paparazzi took snaps of her while she was in her own apartment—and really, this place looks so Instagram-ready that it's right up the Hadids alley.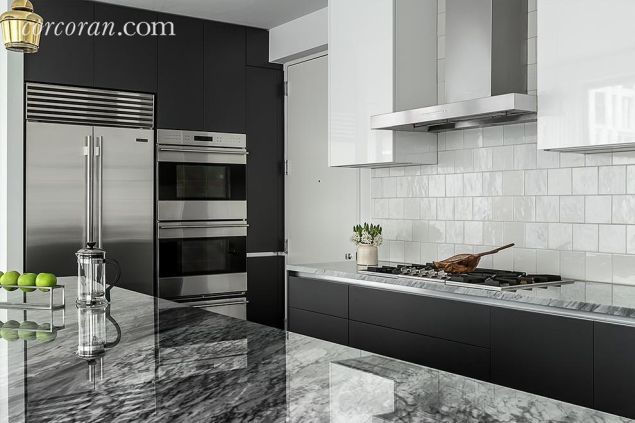 While Gigi hasn't made any big home changes since heading over to 10 Bond, Malik has been embarked on a few real estate acquisitions as of late. He paid $10.69 million for a Soho penthouse right around the time of the couple's brief split, and then he bought a farm in Pennsylvania on the advice of Yolanda Hadid, who owns an oft-Instagrammed property right nearby.