Even though Gisele Bündchen didn't get to see Brazil go onto the World Cup semi-finals, she does have something else to celebrate! It seems she and Tom Brady finally found someone to take their sleek New York apartment off their hands, though it wasn't as smooth a road as they hoped.
The Brazilian supermodel and the New England Patriots quarterback have been trying to offload the three-bedroom, 3.5-bathroom aerie since 2016, when they offered the unit for $17.25 million. After two years, no one emerged to scoop up the 3,310-square-foot condo at One Madison, so in May 2018 they took a cue from Deflategate and chopped the price down to $13.95 million.
That did the trick, as the 48th-floor spread at 23 East 22nd Street went into contract just one month later, and is now off the market. It's not yet clear precisely how much they netted in the sale.
Bündchen and Brady, who recently took a cue from Tom Hiddleston circa 2016 when he donned a "I Heart Gisele" tee, bought this apartment back in 2014 for $11.7 million.
A private elevator landing leads into the Flatiron home, which has 360-degree views of the city from floor-to-ceiling windows, as well as a marble kitchen island that opens to the main living space.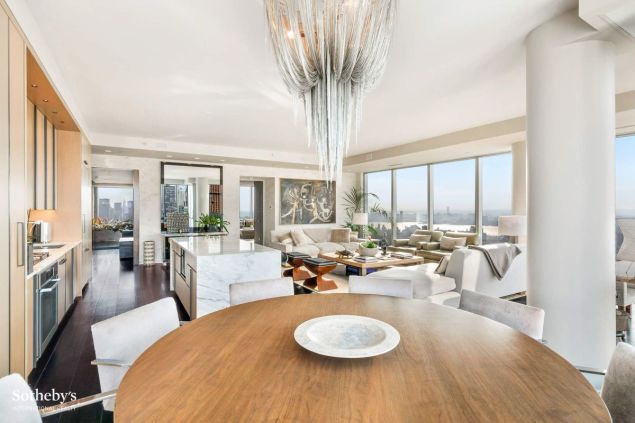 At present, there's a large entertaining area with plenty of plush sofas that we wonder if the erstwhile Victoria's Secret Angel has ever graced with her presence—never forget when she said she's "not a potato sack; I've never sat on my couch. If I'm home, I'm cleaning, feeding my dogs, doing stuff."
Surely now that she's married and has children she needs a rest once in a while, but this is also the woman who ate a diet composed 80 percent of vegetables (no nightshades!), so she's actually maybe a superhuman.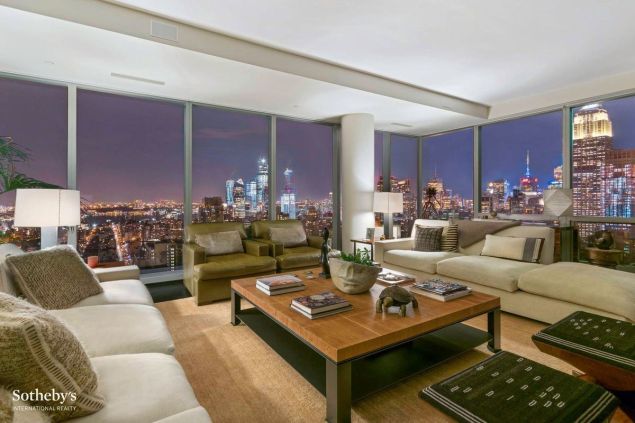 Bündchen and Brady own numerous homes, including a Brookline, Massachusetts mansion that serves as their main residence during football season, as well as a place in Costa Rica and Montana, where they recently celebrated July 4. They're also reportedly buying an approximately $30 million apartment in Tribeca's 70 Vestry, which we assume will be carb-free and eco-friendly.
Bündchen did recently inform Vogue that "Cold is not my flavor. I'm Brazilian. I'd rather live barefoot in a hut in the middle of the forest somewhere." Well, Tribeca will just have to do.