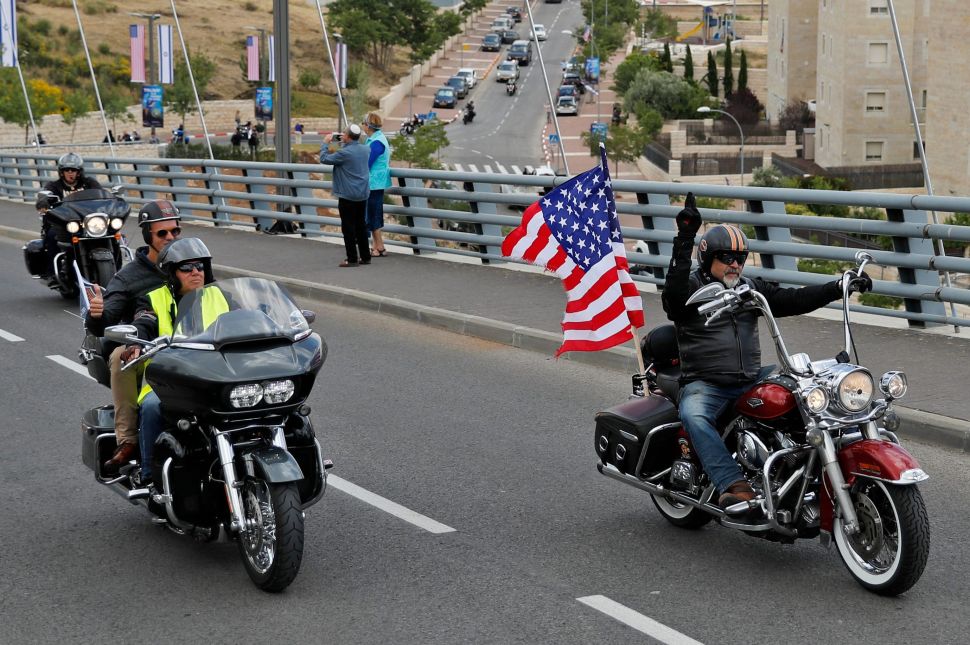 Harley Davidson's newly released second-quarter earnings managed to beat Wall Street expectations, sending company shares up by an encouraging seven percent after a month-long slump. However, the one-day winning over Wall Street doesn't disguise the fact that the company is suffering in the crossfire of an intensifying trade war.
Globally, Harley Davidson shipped 11 percent, or 9,200, fewer motorcycles during the April-June quarter. Domestic sales fell by 6.4 percent from a year ago, while overseas sales inched up by 0.7 percent, thanks to a 3.6 percent increase in Europe, the Middle East and Africa, and a 9.1 percent growth in Latin America.
This contrasting sales results came just one month after the motorcycle maker announced it would move part of its U.S. facilities to Europe to avoid the European Union's 20 percent tariffs on American automobiles, which Harley Davidson estimated would increase the cost of each bike exported to Europe by $2,200.
The tariffs, which took effect on June 22, put a 25 percent (on top of the existing six percent) tax on all Harley Davidson bikes entering the EU. The EU announced the tariffs in March in response to President Donald Trump's announced raise of tariffs on steel and aluminum from the EU.
Although the 25 percent tariff hike went into effect just eight days before the second quarter ended, the impact was immediate for Harley Davidson.
"When the tariffs were enacted by the EU in the Q2, it put further pressure on our business," Harley Davidson CEO Matthew Levatich told investors on Tuesday. Levatich added that shipments in June went down from a year ago after a relatively flat May.
To make matters worse, another round of EU tariffs just kicked in on July 1, and its impact will inevitably show in Harley Davidson's next quarterly report.
Again, the EU's latest round of tariff hikes were also a reaction to Trump's trade moves. After the EU's first round of tariffs went into effect in June, Trump announced an additional 20 percent tax on all European cars. Hours later, the EU said it would retaliate with equivalent tariffs on American cars.
That means Harley Davidson bikes are now facing a total of 51 percent tax in Europe.
In the meantime, Trump bitterly criticized the motorcycle maker's plan to move part of its production to Europe, threatening that it "won't be able to sell back into U.S. without paying a big tax!"
Levatich said relocation was "the best decisions given the circumstances." He promised that Harley Davidson still commits to "building Harley Davidson motorcycles for American riders in the U.S."
In any case, the facility move is expected to take 18 months. The company said it's in the process of negotiating with the administration to reverse the recent tariffs affecting Harley Davidson.