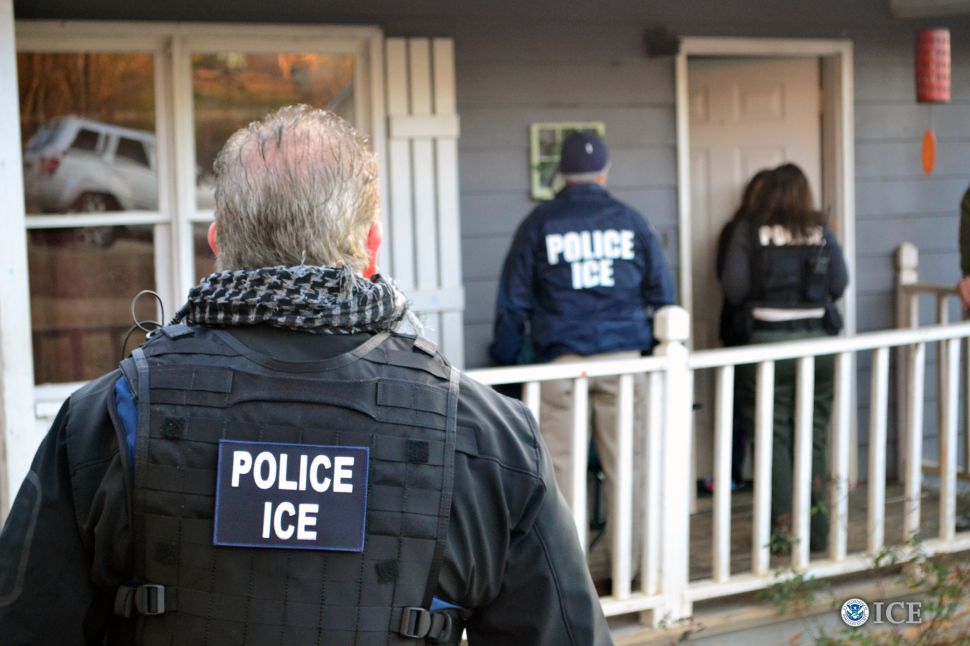 Lawyers are assessing lawsuits against individual Immigration and Customs Enforcement (ICE) officers over constitutional violations.
According to a report published by Attorney IO, law faculty at Cornell Law School and other Ivy League universities are investigating suing "responsible parties" complicit in the Trump administration's separation of families.
"We are just starting to research it," Jaclyn Kelley-Widmer, a law professor at Cornell, told Observer. "There's several different potential avenues."
The professor explained that the Federal Tort Claims Act—a federal statue which allows individuals to file suit against the U.S. over violations committed by government workers—could be invoked to sue the federal government. In terms of taking individual actors to court, the attorney said it depended on whether a clinical client, overseen by clinical faculty at Cornell Law, chose to target federal contractors employed by private prisons, ICE officers who are federal employees, or state actors "hired by states who are working at the detention centers."
"Different constitutional violations are the basis for these kinds of civil rights actions," added Kelly-Widmer. "It could be infringement of due process rights, [or] unreasonable search and seizure, which falls under Fourth Amendment violations."
The Attorney IO report—assembled in collaboration with three former Supreme Court clerks and law professors at Harvard, Yale, Cornell, Georgetown and Penn Law—noted how an "implied Bivens-style damages action" could be taken against individual officers. The 1983 Supreme Court decision in Bivens v. Six Unknown Named Agents of the Federal Bureau of Narcotics held federal officers responsible for paying out monetary damages in the event of constitutional violations.
"This has huge ramifications for individual ICE employees," said the report. "The Bivens decision said that while the government has certain immunities, individual officers may be sued personally for violating people's constitutional rights. In such cases, the officers themselves would have to pay money damages and not their employer (ICE)."
Although it's unclear how much in damages ICE officers would be on the hook for, individual police officers have been forced to pay millions out-of-pocket for smaller injuries to victims over the years. The Attorney IO report explained "such minor infractions pale in comparison to shocking violations of children's' most important constitutional rights."
"The injury in this case, however, deserves special mention," added Judge Dana M. Sabra in the report. "That injury is the separation of a parent from his or her child, which the Ninth Circuit has repeatedly found constitutes irreparable harm."
Correction: An earlier version of this article implied Cornell Law School was directly behind litigation against individual ICE officers. The piece has been updated to clarify that any legal action would be brought by clinics at Cornell Law School on behalf of clinic clients.