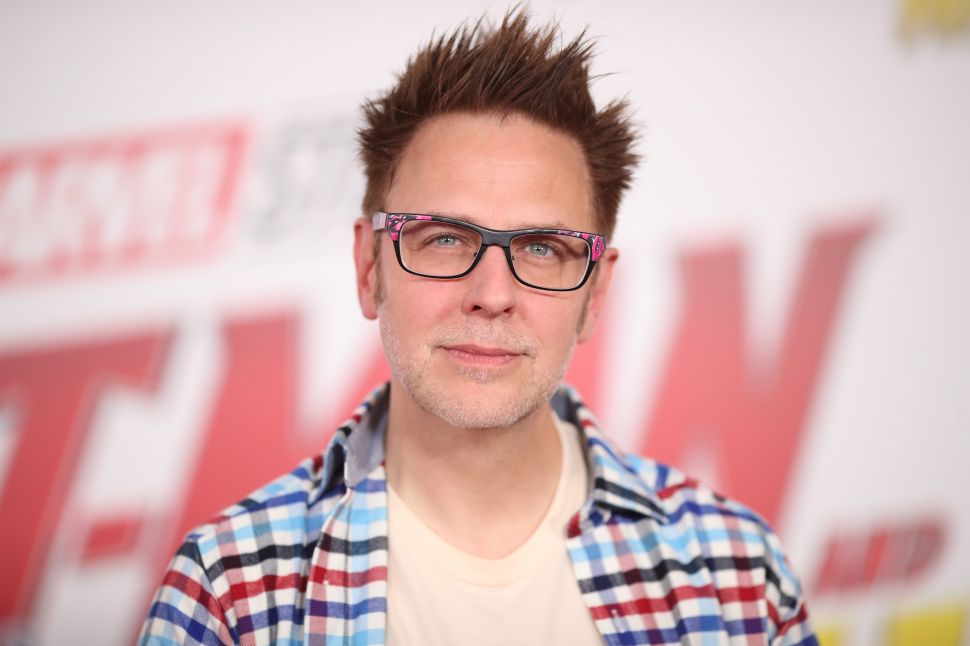 Disney (DIS) and Marvel Studios have fired James Gunn from Guardians of the Galaxy Vol. 3.
Per The Hollywood Reporter, the move comes after old tweets from Gunn joking about offensive topics such as rape and pedophilia were discovered by conservative personality and OAN correspondent Jack Posobiec, along with the Republican-leaning website The Daily Caller.
"The offensive attitudes and statements discovered on James' Twitter feed are indefensible and inconsistent with our studio's values, and we have severed our business relationship with him," Walt Disney Studios chairman Alan Horn said in a statement.
The tweets mostly came from 2008 and 2009.
Gunn, who often criticizes President Trump and engages in Twitter debates with right-leaning users, has since deleted his account. Prior to removing himself from Twitter, he posted: "Many people who have followed my career know when I started, I viewed myself as a provocateur, making movies and telling jokes that were outrageous and taboo. As I have discussed publicly many times, as I've developed as a person, so has my work and my humor."
He continued: "It's not to say I'm better, but I am very, very different than I was a few years ago; today I try to root my work in love and connection and less in anger. My days saying something just because it's shocking and trying to get a reaction are over."
On Friday afternoon, Gunn released a statement in response to his firing:
"My words of nearly a decade ago were, at the time, totally failed and unfortunate efforts to be provocative," his statement read. "I have regretted them for many years since — not just because they were stupid, not at all funny, wildly insensitive, and certainly not provocative like I had hoped, but also because they don't reflect the person I am today or have been for some time."
He continued: "Regardless of how much time has passed, I understand and accept the business decisions taken today. Even these many years later, I take full responsibility for the way I conducted myself then. All I can do now, beyond offering my sincere and heartfelt regret, is to be the best human being I can be: accepting, understanding, committed to equality, and far more thoughtful about my public statements and my obligations to our public discourse. To everyone inside my industry and beyond, I again offer my deepest apologies. Love to all."
Gunn was currently working on the script for Guardians of the Galaxy 3, which he previously said set up the next "10, 20 years of Marvel movies." The movie was expected to begin shooting in the fall before hitting theaters in 2020, notably after next year's Avengers 4.
The director was expected to be present at Sony's presentation at San Diego Comic-Con on Friday, though it is now unknown if he'll make an appearance.
Gunn's Guardians franchise has been among the most popular and successful in the Marvel Cinematic Universe (MCU). The first is often discussed when debating the best entries in the entire MCU and earned north of $770 million at the worldwide box office. The sequel earned $863 million across the globe. Both were praised for mostly standing apart from the larger MCU while opening up the cosmic side of the shared continuity and boasting a unique sense of humor.