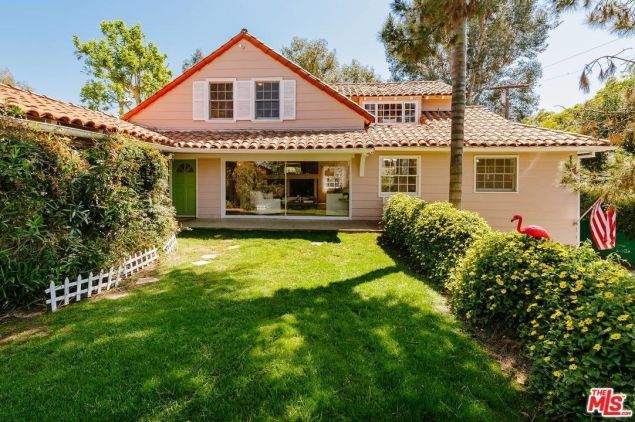 Michael Bluth may have had to resort to living in a bunk bed with his son and moving into a college dorm he was voted out of, but his real life counterpart resides in more luxurious circumstances. Well, he will be, anyway. Arrested Development actor Jason Bateman and wife Amanda Anka are expanding their holdings in Beverly Hills, a celeb-filled area where you don't see tumbleweeds blowing by daily. At least not that we know of.
Bateman and Anka, the daughter of legendary singer Paul Anka, just scooped up the house next door to a property they've owned since 2013, as noted by Variety. Alas, they're going to need to put some serious work into their new $1.85 million home—the listing itself even says to "bring your buildings and developers!"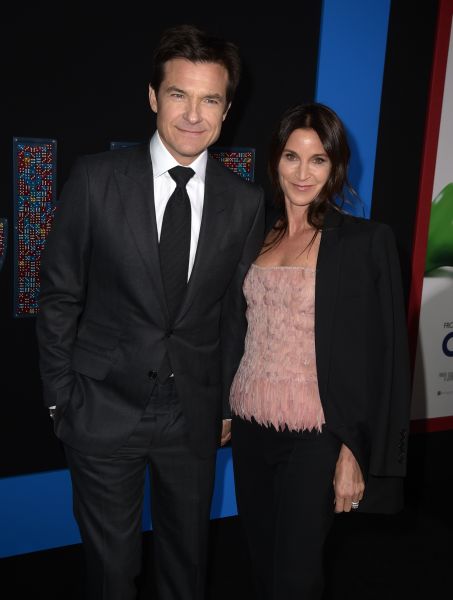 At present, the 2,840-square-foot house on Mulholland Drive is composed of five bedrooms, and situated at the end of a long gated driveway on a 0.4-acre property. Originally built in 1938, the exterior is painted an off shade of peachy pink, perhaps to coordinate with the flamingo statue—or maybe it's a swan—on the porch.
The views are the real draw here; there are vistas of undeveloped greenery, Franklin Canyon park and (if you really strain your eyes) a distant peek at the ocean. Not a mole problem in sight! It is über private, so we suppose it has that in common with Sudden Valley.
Still, it's actually not too bad inside; there's a brick-framed fireplace and wood-beamed ceilings, but a remodel is surely in order.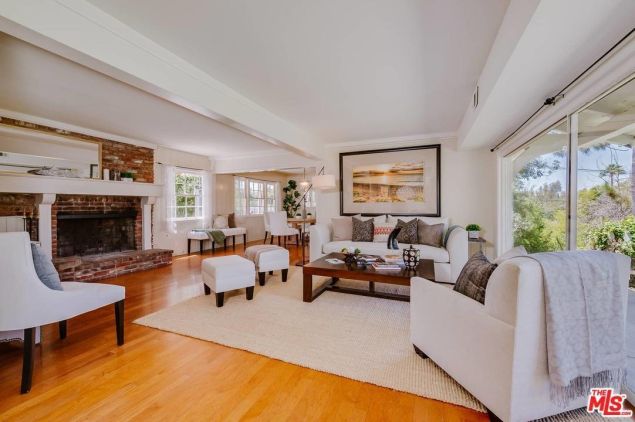 Bateman and Anka purchased their original five-bedroom, seven-bathroom pad home next door for precisely $3 million in 2013; it once belonged to the late actor Ernest Borgnine. The 6,148-square-foot house wasn't in a state of disrepair, but was rather dated—think aqua-colored velvet carpet on the staircase, floral printed tile in the kitchen and a whole lot of heavy patterned wallpaper. Anyway, they completed a renovation, and now we're wondering what the two are planning on doing with their new adjacent abode.
It's not clear if Bateman and Anka plan on tearing the entire structure down or maybe just renovating it—they could be considering creating a massive megamansion on the estate now, or even just a guesthouse. Only time will tell, but here's hoping they hire contractors who ensure the living room won't collapse.