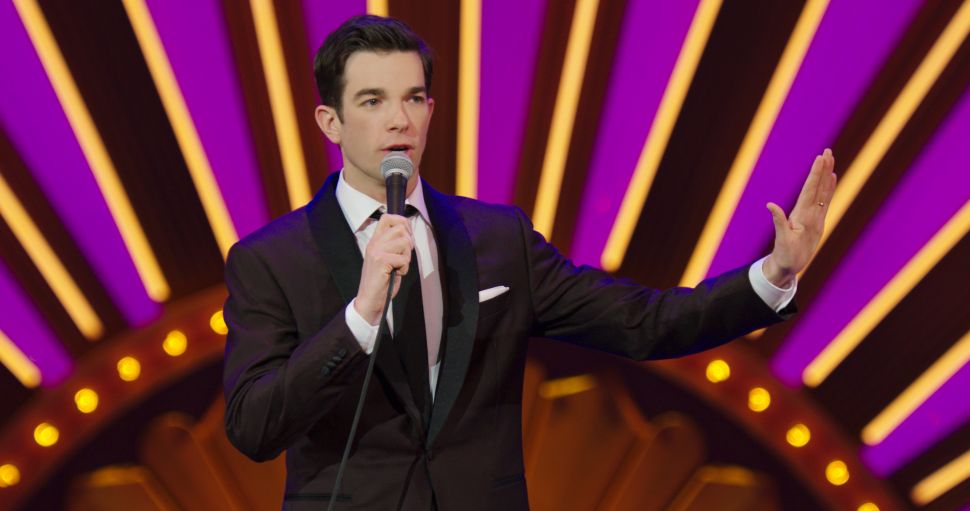 The world is full of bad news lately, from mass shootings to the looming threat of nuclear war.
So that makes it more important than ever for all of us to take a step back and have some laughs this Fourth of July.
Luckily, thanks to Anja Reese we can do just that.
The 18-year-old is a fan of both Broadway musicals and the comedian John Mulaney (whose Netflix special Kid Gorgeous is a must-watch).
So last week, she decided to put them together. Reese reframed bits from Mulaney's comedy routines as Broadway shows, and the result was a rare perfect Twitter thread.
Here's just a sampling of her genius.
Other Twitter users (including this reporter) then got in on the fun.
The thread was a slow burn. Posted last Thursday, it didn't gain widespread Twitter popularity for about five days.
But eventually, it entered social media consciousness, racking up tens of thousands of likes and retweets. No less an authority than Lin-Manuel Miranda tweeted his approval.
And last night, the man who inspired the thread (and starred in Oh, Hello on Broadway) finally acknowledged its greatness.
Imitators are also coming out of the woodwork. Writer Ryan McGee has started inserting Mulaney into television shows.
This is the second straight year a Broadway-themed Twitter thread has defined the Fourth of July.
Last year, then-New Jersey Governor Chris Christie was caught hanging out with his family on a completely empty beach that was closed due to a state government shutdown.
So actor Stephen Wallem photoshopped Christie into 30 different Broadway shows. The results were absolutely tremendous.
Both the Mulaney thread and the Christie thread provide a much-needed respite from the dark news of the day. They turn absurdity into artfulness, which is a very difficult trick to pull off.
Happy 242nd birthday, America. Thank you for all your gifts from sea to shining sea—including hilarious Twitter threads.