Everyone's favorite face to watch at Wimbledon, also known as the Duchess of Cambridge, is getting a new seatmate at the Women's Singles Final this year.
Kate Middleton's dedication to the sport is thankfully always well-documented, as even royals can't contain their expressions rooting for their favorite players—never forget the Duke and Duchess of Cambridge joining in on the wave in 2011. But Prince William won't be joining his wife to see the Saturday set between Serena Williams and Angelique Kerber; instead, Middleton will be accompanied by Meghan Markle, on their first solo outing together.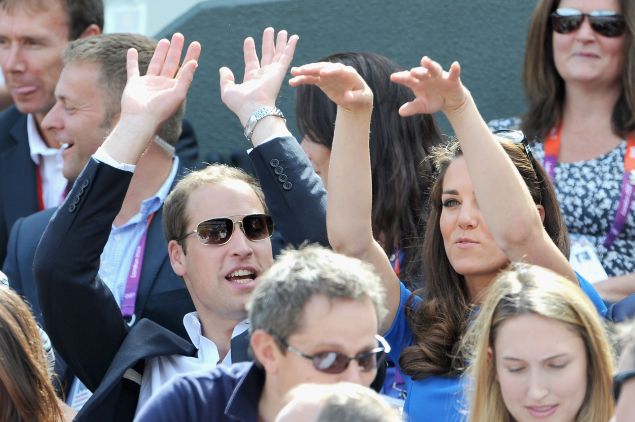 The two royals have a full day ahead of them, starting with arriving early to meet former female tennis champions and speak with the ball boys and girls, per a statement from Kensington Palace.
The Duchess of Cambridge is technically still on maternity leave—aside from Prince Harry's nuptials to the former Suits actress/avocado enthusiast, she's only made appearances at Prince Louis' christening as well as her surprise attendance at the 100th anniversary of the Royal Air Force.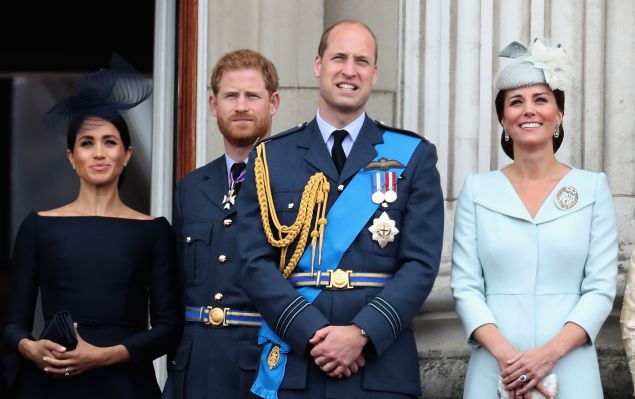 It's not surprising Wimbledon is an exception, as Middleton became Patron of the the All England Lawn Tennis and Croquet Club in January 2017. She took over the job from Queen Elizabeth, so this is a special royal duty. Plus, as we've said, Middleton's enthusiasm for the championship games is legendary. She's been going for years, even before her marriage to Prince William, though now she gets the bonus of sitting in the Royal Box—as do her friends and family, like Pippa Middleton.
She was forced to skip the men's singles final match due to her first pregnancy, but the ever-polite Duchess wrote to Andy Murray afterwards to apologize for her absence and congratulate him. Sadly, she'll be missing Murray this year; he had to withdraw as he's still recovering from a hip injury. But at least now she has the Duchess of Sussex to keep her company! And if Markle's previous outing with Queen Elizabeth is any indication, it'll be a laugh-filled occasion—the Duchess of Sussex and the monarch had a slumber party on the Royal Train, and were giggling like best friends the whole time.
Middleton is set to return to Wimbledon on Sunday, as well, with Prince William in tow, to watch the Men's Singles Final, though we're not sure if Prince Harry made the invite.
Saturday is the perfect match for Markle to attend, as she is close pals with Serena Williams, who attended the Duke and Duchess of Sussex's wedding. Indeed, Markle attended Wimbledon back in her lifestyle blogging days of 2016, right when she first started dating Prince Harry—not in the Royal Box, though. Williams said she's looking forward to her friend's appearance. "We've always had a wonderful friendship and every year for a couple years she comes out to Wimbledon, has supported me and now she's supporting me in a different role. But our friendship is still exactly the same," Williams explained.
If Williams beats Kerber, she'll earn a record-breaking 24th grand slam title—guess the Duchess of Cambridge and Duchess of Sussex won't even be the most exciting part of Wimbledon.