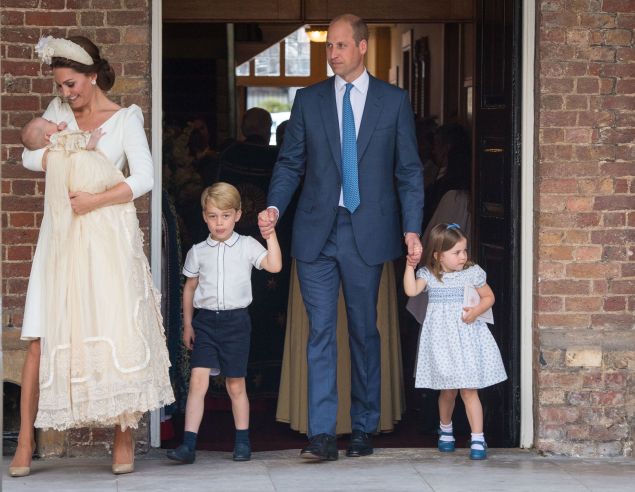 When you're the future King of England, birthdays work a little differently. Prince George's birth on July 22, 2015 was accompanied by many a 21-gun salute, bells ringing in Westminster Abbey and also commemorative coins, because #royalty. His subsequent fêtes are always regal, and often include tea parties.
He's about to turn five, so the Royal Mint is commissioning a new coin in honor of the little prince—it's an interpretation of his namesake, St. George, on a £5 coin. As if that's not enough, he's also apparently on a luxe family getaway to begin his festivities.
Kate Middleton and Prince William reportedly jetted off to the private island of Mustique, this week, as they were seen boarding a private plane from St. Lucia to the sunny locale with Prince George, Princess Charlotte and Prince Louis, as a royal blogger noted via Twitter. Middleton's parents, Carole and Michael, were also spotted there, though Pippa Middleton and her husband James Matthews might not be making it this time around, as the Duchess' sister is pregnant with her first child. Still, Matthews' family owns the Eden Rock in St. Barths, so she can't be too upset.
If you're not one of the oh-so-exclusive group of jet setters and royalty who have stepped foot on the island, you're probably wondering where in the world Mustique is actually located. The tiny Caribbean isle is part of Saint Vincent and the Grenadines; it's approximately 112 miles away from Barbados.
It's been a ridiculously busy few months for the royals, starting with Prince Louis' birth, then Prince Harry and Meghan Markle's wedding, the littlest Cambridge's christening and many an official engagement. At least Middleton got to attend her favorite sports outing, Wimbledon, accompanied by her new sister-in-law/former bandage dress lover, the Duchess of Sussex, and now she gets to go to her escape of choice.
It's their first getaway as a family of five, and it's fitting they chose the picturesque spot for the Duchess of Cambridge's first overseas trip after Prince Louis' birth—the Cambridges have been vacationing on Mustique since before they were even engaged. Maybe they'll even let Prince George take off his signature knee socks for the occasion.
The Middletons usually go on an annual holiday to Mustique in January, and Prince William and Kate often join them. The Duke and Duchess chose Mustique for their babymoon trip in January 2013, a few months before welcoming Prince George, and took the little prince there on his first overseas trip in January 2014, when he was just six months old. The Duke and Duchess headed back the following year, when Middleton was pregnant with Princess Charlotte, to celebrate Carole Middleton's 60th birthday.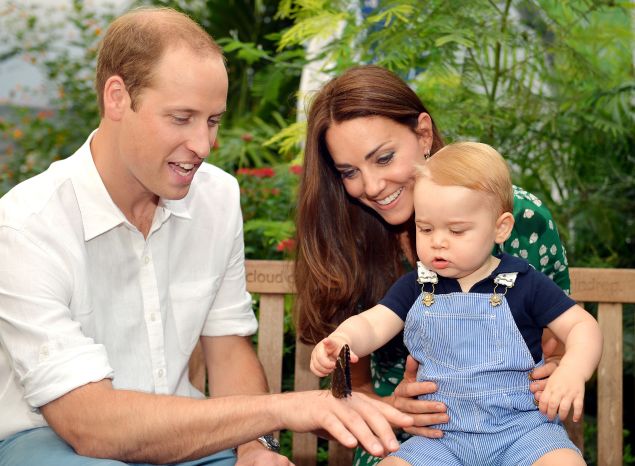 If you're wondering why this is the retreat of choice for the royals (other than the pristine white beaches, crystal clear water and overall chicness), it's because of the privacy. The 1,400-acre isle is ultra secluded, and it's a no-fly zone. It's reachable only via the Mustique Charter Plane, private jet or boat. There's only one hotel on Mustique, Cotton House, as all other accommodations are private homes. Prince William and Duchess Kate usually get a private villa; in the past they've stayed at Aurora House.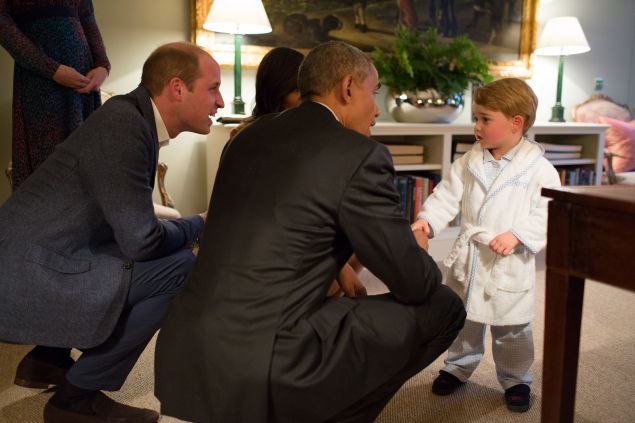 It appears Prince Harry and the former star of a Tostitos commercial, Meghan Markle, are missing out on this particular jaunt, but hopefully the redheaded prince gives his oldest nephew a present akin to Prince Louis' christening gift. Perhaps he'll bring Prince George along when he reportedly visits the United States next year, so the five-year-old can say hey to his pal Barack Obama, Fingers crossed that Prince George once again dons his mini white rob and stylish blue pajama set when meeting the former president.