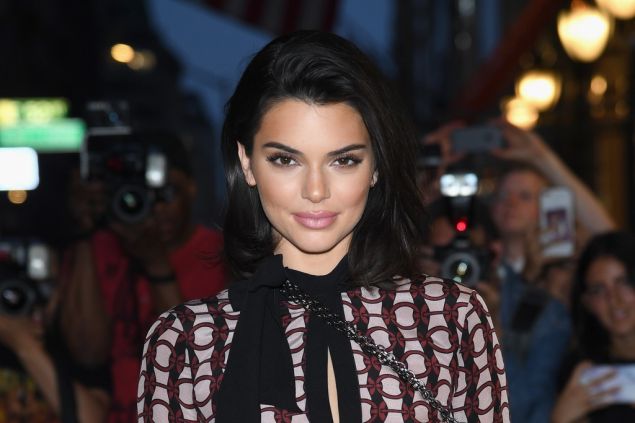 It was just last week that the internet was abuzz with news about the only Kardashian-Jenner sister who isn't dealing with a child under the age of three. Kendall Jenner might not be at the kids stage with NBA star Ben Simmons, but they're hitting relationship milestones in this summer where celebrities look at each other and decide to put a ring on it.
Jenner and Simmons reportedly moved in together to a $25,000 a month rental in Beverly Grove recently, as evidenced by photos of the two strolling out of the house and hanging around the neighborhood. They even got to know the area by following in Leonardo DiCaprio's footsteps and going on a bike ride, just like the perma-vaping actor and every Victoria's Secret model he's ever set eyes on.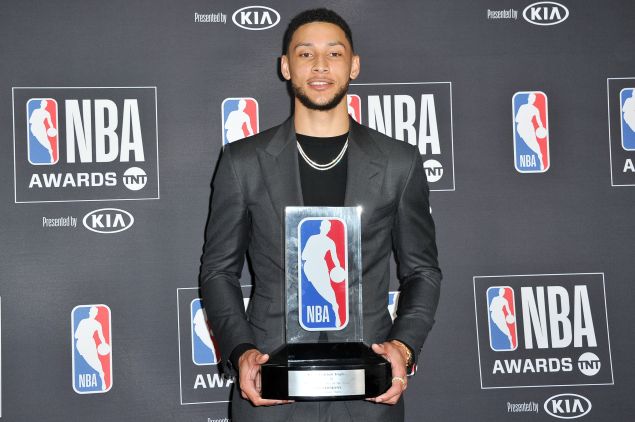 Anyway, like any totally normal human being, we were rightfully skeptical as to whether the bra-hating model and the Philadelphia 76ers basketball player were truly shacking up in the über modern, five bedroom home—because Jenner already owns a Beverly Hills mansion in Mulholland Estates, it would make sense that reality star was simply just visiting. Also, where is the Kris Jenner narrative here?
It appears that the lease is, in fact, under Simmons' name, per People, but Jenner likes to stay over "as much as possible," as they're getting more serious. We blame Ariana Grande and Pete Davidson. And now, they're looking at even bigger houses, according to TMZ, which is entirely unsurprising given that reality television's first family is not exactly known for keeping things low-key.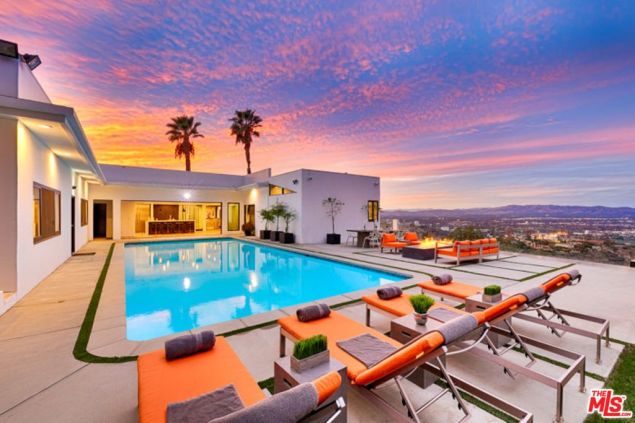 We're still a little dubious as to if this means the couple is officially moving in together; perhaps Jenner is helping Simmons select the right home, while also getting a key to the $55,000-a-month house in the process. As long as there's enough closet space, that is.
A long driveway leads up to the five-bedroom, five-bathroom abode, which is located in a private area off Mulholland Drive. Considering Jenner's scares with stalkers and break-ins, she's probably thrilled with the secluded four-acre property—the listing says there are "no neighbors" at all.
There are also two master suites, so it's not like Jenner won't have her own space in the 4,000-square-foot house, which has plenty of marble, stone and glass. And even if Jenner isn't fully unpacking here, it is just one mile from her $8.55 million pad, so that's convenient.
There's also a whole lot of entertaining space, if they decide to throw a party akin to Khloe Kardashian's epic July 4 bash—sorry, Taylor Swift. Jenner and Simmons made a guest appearance in one of Kardashian's Instagram Stories from the fête, being a true #couple in the background, complete with a little PDA. Who knows—maybe we'll spot Jenner's kind of maybe ugly $52,000 couch in a moving truck sometime soon.