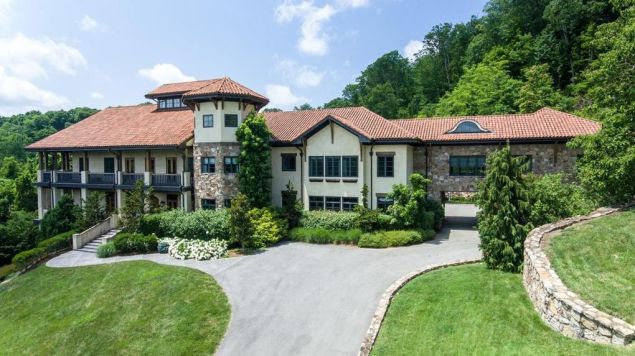 Before the Kardashians dominated the reality television landscape (and maybe the world, because Kris Jenner is unstoppable and also shameless), there was Laguna Beach with its Hilary Duff theme song and its offshoot, The Hills.
The early aughts shows from MTV gave us such iconic moments as Lauren Conrad's mascara tears, Kristin Cavallari having an actual fit about her car being "dunzo" and also an egregious amount of Ugg boots, chokers and Juicy Couture sweatsuits. Cavallari's consistent one-liners and persistent whining for "STEEEEPPHEEENN"—(that's Stephen Colletti, the boy LC and Cavallari inexplicably fought over for endless seasons)—might be the all-time winner, though.
Luckily for the die-hard fans out there, she's made her reality tv comeback with E!'s Very Cavallari, though it's more about her and her husband Jay Cutler's new lives in Tennessee as Cavallari focuses on launching her "lifestyle brand," Uncommon James, than dancing atop Cabo bars.
Unfortunately, Cutler's name doesn't have quite the same ring as Colletti's, but the erstwhile NFL star still manages to steal scenes with his complete and utter meh-ness—no one has ever appeared to care less, including when Cavallari asks him what he does all day and where his career is going. As Cavallari sets out trying to be the next Gwyneth Paltrow, Cutler responds that he likes to keep his days free/doesn't know/will see. Oh, and he casually brings a cooler full of elk meat into his and Cavallari's massive kitchen in the premiere episode.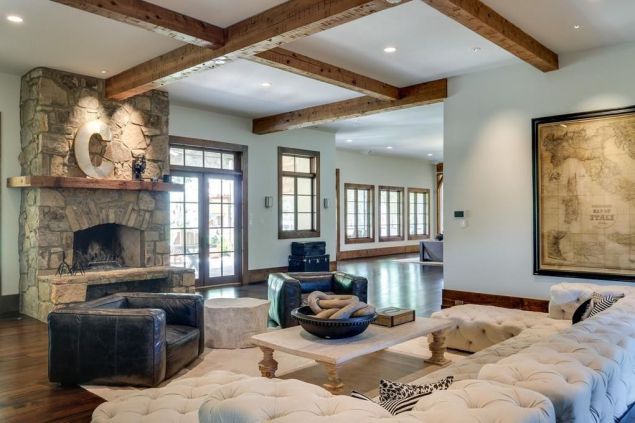 Indeed, Cutler and Cavallari's sprawling Nashville estate is at the center of the show, whether it be Cutler helping his wife get her head through a sweater in their huge walk-in closet or when Cavallari's friend Kelly pops over for boy texting advice in the bathroom which leads to Cutler calling the two "gameless" due their social media investigating. But despite its starring role, the 19,983-square-foot mansion is now listed for sale, with a $7.9 million price tag attached.
Cavallari and Cutler scooped up the house, which was built in 2007, for $5.3 million in 2008. The couple didn't move in full time until last year, as they previously resided in Chicago when Cutler played for the Bears. The 25-room Nashville house is situated on 8.56 acres, and the amount of land was attractive for the couple. "I think one of the most appealing things is the location," Cutler told the Tennessean. "We loved the privacy of the neighborhood, but being so close to town."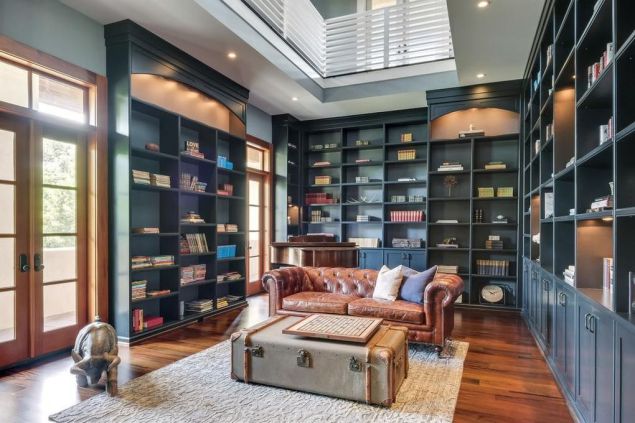 The aforementioned kitchen has white cabinetry and wood-topped islands, while a family room contains built-in blue bookshelves. There are five fireplaces throughout the home, including one that is stone-framed with a giant "C" perched atop the mantlepiece.
Cavallari and Cutler finished the basement, which now has a bar and a movie theater. "This house has a lot to offer…We have a lot of memories in that house and we will miss it," Cutler said. "We got married and had three children since we have owned that house, so it's been a huge part of our life and hopefully someone will enjoy it as much as we have."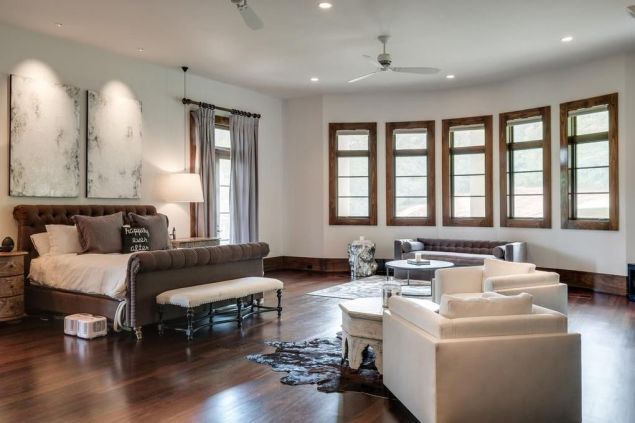 It's not clear precisely where the family is heading next, but it'll be somewhere within Nashville. Hopefully, they continue to decorate their new pad with more personality than the crop tops favored by Cavallari's Uncommon James employees.