Inconspicuous is not a word often used to describe Lady Gaga—it's hard to be under the radar when your shoe of choice usually clocks in around six inches, dresses made of meat are the norm and head-to-toe Versace leopard print with shoulder pads that put the '80s to shame are involved. But Mother Monster managed to quietly go in and out of a multimillion-dollar West Village townhouse for the past few weeks, somewhat undetected.
Lady Gaga has reportedly been renting a five-bedroom, 5.5-bathroom townhome at 53 Downing Street while she finishes recording her new album, according to the New York Post. The 8,260-square-foot pad recently received a complete gut renovation, and has been on the sales market for $23 million since at least January.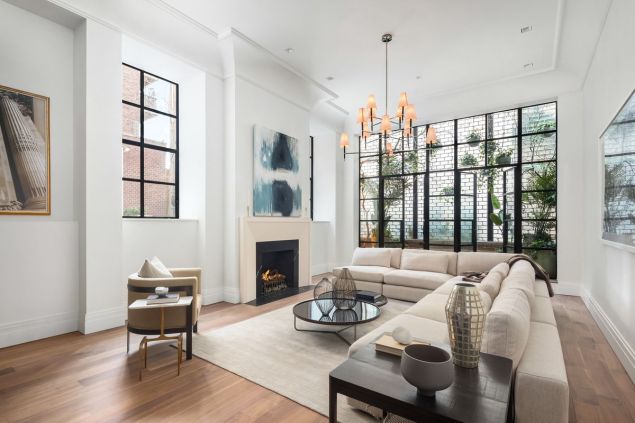 The singer, who is set to begin her Las Vegas residency at the end of the year, definitely upgraded from the penthouse she used to rent at 40 Central Park South—this townhouse is far larger than the 1,985-square-foot duplex, though we'll have to wait and see if it gets a star moment like that apartment did, when it served as the backdrop for a chunk of her Netflix documentary, Gaga: Five Foot Two.
The landmarked, Italianate-style home she most recently inhabited was originally built in 1857, and the private garage is probably how Lady Gaga (born Stefani Germanotta) was able to go out and about without too much paparazzi (punny!) following her around.
There are limestone paved floors, 14-foot ceilings and wood paneled walls throughout, as well as a massive curved staircase. There's also an elevator, which goes to each of the home's six floors—plenty of room for all the little monsters you could dream of, and also for more Kermit coats than anyone would ever need. Actually: one Kermit coat is probably more Kermit coats any human should have, but, moving on.
There's a fireplace in the living room, plus floor-to-ceiling windows that overlook a terrarium conservation, because this is all very low-key. The master suite encompasses the entire third floor, and the bathroom has its own private steam room and sauna—honestly, we'd expect nothing less of the woman who once hatched herself out of an egg at the Grammys, as you do.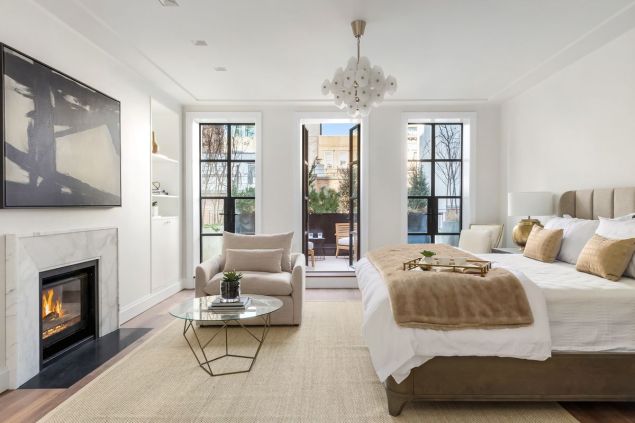 Per the Post, Lady Gaga was heading in and out of the home with an "entourage the size of a tour bus," but has now flown back out to California. We're going to assume that includes her probably-fiancé Christian Carino, who was seen walking around New York with and with whom she was recently frolicking around Malibu. Even if she was sad to say goodbye to her West Village home, she isn't exactly slumming it on the West Coast—she owns a $23 million estate in Malibu, set on six acres with ocean views and also a two-lane bowling alley.