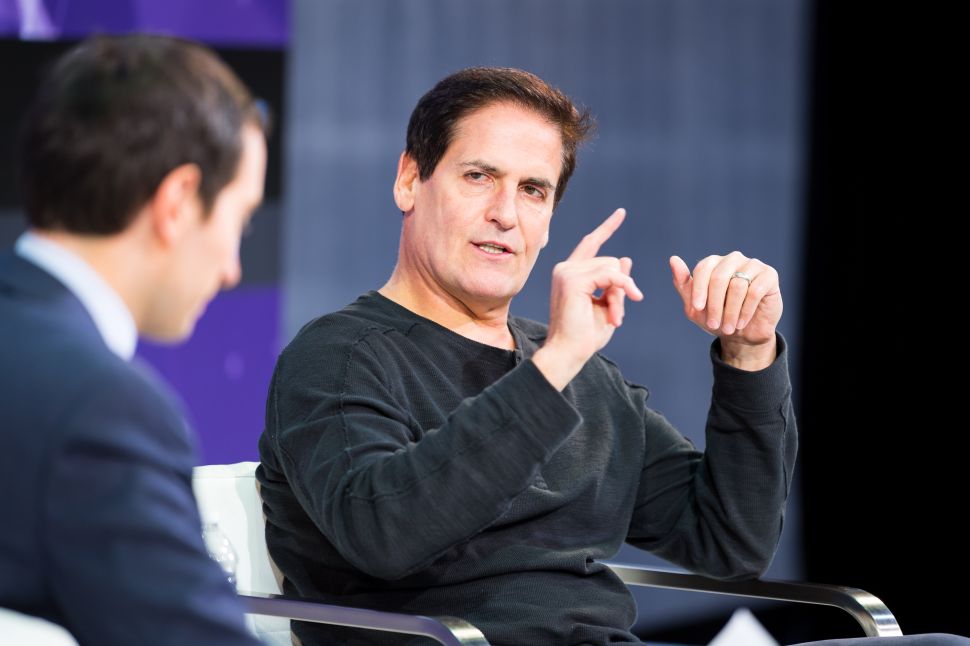 Billionaire Mark Cuban warned teenagers of a future governed by terminators and artificial intelligence (AI) during Turning Point USA's High School Leadership Summit.
"Let me scare the shit out of you," said Cuban on Tuesday. "If you don't think that by the time when you're 40, a terminator won't appear, you're crazy."
In discussing autonomous weaponry, the Shark Tank investor likened advances in AI to a military arms race posed to alter world order.
"For weaponry, we already have the ability to have weapons think… They're only going to go further and further as technology progresses," envisioned Cuban. "If we don't win this battle, the world is going to be upside down and that scares the shit out of me."
When asked by Turning Point USA's founder Charlie Kirk whether the military should be privatized to accommodate such developments, presumably to preserve American hegemony in its ongoing fight against communist powers, Cuban encouraged defense contracts but rejected a fully capitalist approach.
"I don't think we should privatize parts of the military," said the outspoken owner of the Dallas Mavericks. "If you privatize it, you see what happens with prisons and where we run into problems there."
Cuban's dreams of dystopia followed an inspirational talk about his own business successes, which pivoted into a political discussion with Kirk touching on healthcare, climate change and the democratic process.
"I think the real deep state are Democratic and Republican parties," reflected Cuban. "They work so hard to keep the current powers entrenched they forget about some of the most important people in the country. If I had my way, we'd get rid of all political parties altogether."
While promoting the belief that politicians should "leverage" technology in their campaigns to best discover what drives voters and constituents, the billionaire gave President Trump credit for "always challenging the status quo."
"I do give President Trump credit for always challenging the status quo," conceded Cuban, before encouraging high schoolers in the room to "go break shit" in reference to entrenched power structures and processes.
Cuban has been in contact with Trump's former campaign manager Steve Bannon, with many speculating he'll mount a 2020 presidential campaign.