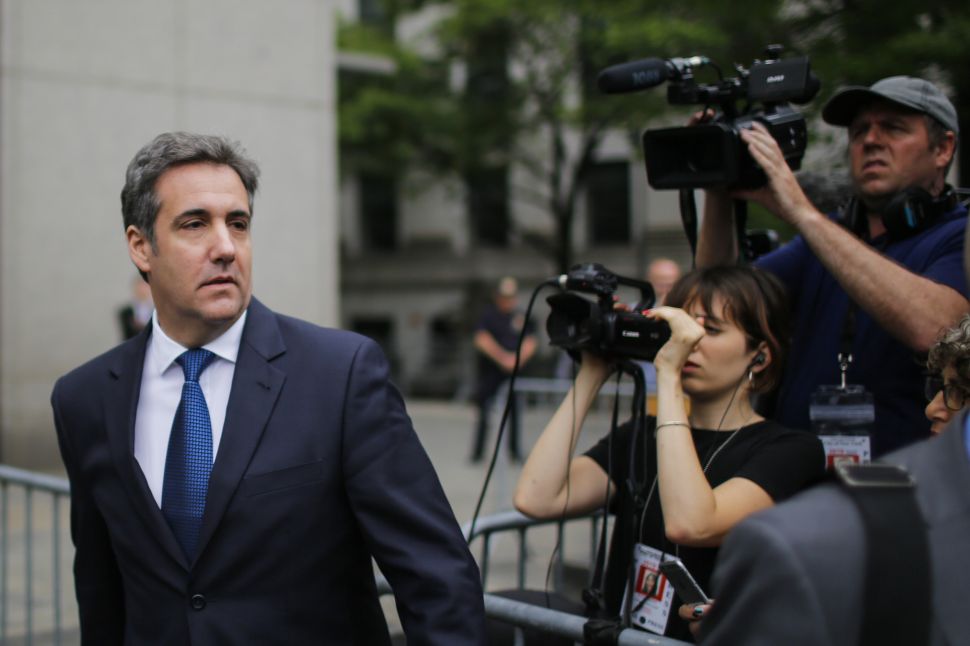 President Trump's former attorney Michael Cohen declared his independence this July 4th by silently scrubbing his Twitter bio of any affiliation of his client.
Vanity Fair's Emily Jane Fox noted that Cohen removed the line "Personal attorney to President Donald J. Trump," leaving the space blank. He also changed his background photo from a picture of him standing at a Trump podium to a stock image of an American flag.
The attorney later tweeted "Happy Fourth of July to all."
Cohen's removal of the Trump brand from social media presence comes amid the possibility of a criminal indictment by federal prosecutors in New York City's Southern District over his role in facilitating hush payments to a porn star during the 2016 election. Having once declared his willingness to "take a bullet" for the president, the attorney's loyalty has been tested as the federal government examines over 3.7 million documents seized by the FBI in April.
In an interview with ABC over the weekend, Cohen told George Stephanopoulos he puts "family and country first," leaving many to speculate he'll cooperate with investigators and the special counsel.
"My wife, my daughter and my son have my first loyalty and always will. I put family and country first," said Cohen.
Family and country: True American traditions.
Happy 4th.