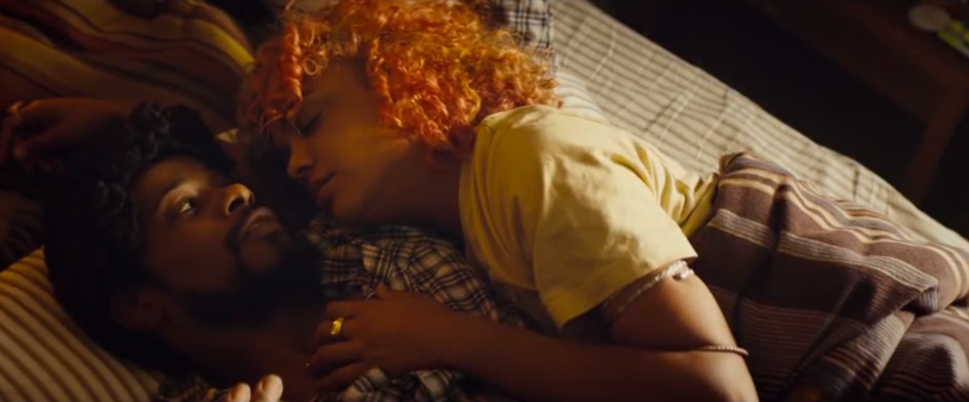 Unless you've been living under a rock (which was then placed under another, slightly larger rock), you're probably aware that Tom Cruise's Mission: Impossible—Fallout hits theaters this weekend. Given the rave reviews the movie is generating and the fact that it could be the final outing in the series, it's perfectly understandable if you're planning on seeing it over the next few days; I know I am. But just in case Mission: Impossible isn't quite your speed and you're looking for something smaller, here are three quality options for your viewing pleasure.
Sorry to Bother You
The directorial debut of musician and activist Boots Riley is an otherworldly display of fierce originality, refreshing creativity and outrageous storytelling. If you're at all intrigued by the trailer above, my advice is to go into this movie with an open mind. Like, wide open. Like 7/11 open.
On paper, Sorry to Bother You doesn't sound that… non-traditional: In an alternate present-day version of Oakland, black telemarketer Cassius Green discovers a magical key to professional success, which propels him into a macabre new world. But in execution, Riley's dark satire is designed entropy—a tidal wave of thoughtful laughter, calculated eccentricities and pointed social commentary. If you didn't think about the racial divide in this country before, or the misaligned priorities of our current culture, you will now.
Personally, Sorry to Bother You is my favorite film of the year so far.
Eighth Grade
At this point, nearly every A24 release is worth consideration. The independent studio has put together an impressive track record of quality since setting up shop in 2012 and seems to have cornered the market on authentically emotional coming-of-age stories recently (see: Lady Bird). Eighth Grade seems to be no different.
Another directorial debut, Eighth Grade sees former YouTube sensation and comedian Bo Burnham get behind the camera for the first time to deliver a story about a teenage girl who tries to survive the last week of her disastrous middle-school experience before leaving for high school. Newcomer Elsie Fisher has been drawing rave reviews for her performance and critics have warmly embraced the film so far in limited release to the tune of a 98 percent on Rotten Tomatoes.
Here again is some small-scale counter-programming to the explosive blockbuster action of Mission: Impossible—Fallout. Sometimes, we're in the mood to watch Tom Cruise risk life and limb for a movie stunt. Other times, we just want something we can more easily relate to. Everyone remembers in cringe-worthy details the awkwardness of adolescence. Eighth Grade brings that back to life.
Teen Titans Go! To The Movies
Warner Bros.' struggles with its DC Films division over the last five years is well documented, but Teen Titans Go! To The Movies feels like a step in the right direction for the studio. It's enjoyable for kids as a straight-forward musically comical superhero cartoon, and it's fun for adults as a Deadpool-lite that skewers the Marvel/DC rivalry, Batman v Superman: Dawn of Justice and the entertainment industry as a whole. It also whips references and Easter Eggs at you with frenetic speed, making it a fun scavenger hunt for both knowledgeable and casual superhero fans.
It's true that just because something is self-aware and meta, doesn't mean that it's necessarily funny. But this movie manages to straddle the line between clever self-referential parody and overwrought indulgence, while offering humor for both the five-year-old kid and the 45-year-old parent.
Trust me, if you're looking for family fun this weekend, Teen Titans Go! To The Movies is a far more manageable endeavor than whatever is going on in Hotel Transylvania 3.