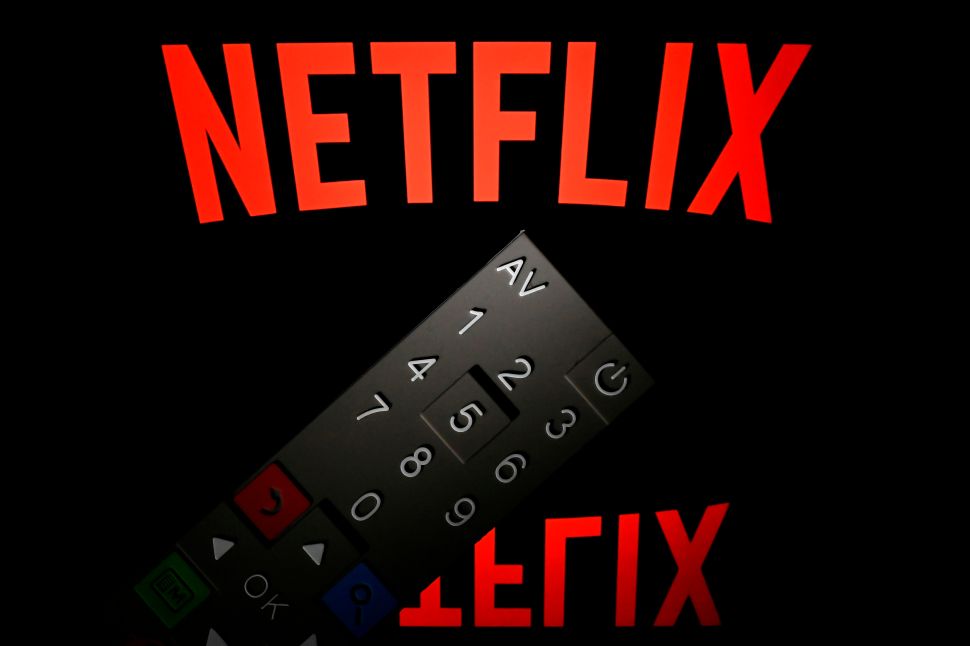 There's no other way to slice it: Netflix's Q2 earnings report came in well under industry forecasts to the disappointment of stockholders and executives. Netflix (NFLX) added just 670,000 domestic subscribers against 1.23 million expected and 4.5 million international against 5.11 million. It missed its subscriber addition projection for the first time in five quarters and its shares fell more than 14 percent as of this writing as a result. Given that the company will have spent around $13 billion on content alone by the end of 2018, these numbers are sub-optimal.
But here's the context behind those numbers that you need to know to better understand Netflix's standing in the short and long-term and why this disappointing Q2 shouldn't be a big worry overall.
"Netflix is reaching the brutal physics of the finite amount of oxygen of adds per quarter as they march to reach the 80 to 90 million customer potential," Eric Schiffer, CEO of the Patriarch Organization and chairman of Reputation Management Consultants, told Observer. "When you account for the more intense competition from Amazon (AMZN) Prime, it explains the beaten down numbers."
He continued: "International growth was likely slowed by weak content versus a normal quarter. There was no breakout top show that dominated. New seasons and shows drive customers, but Netflix failed to follow their own money making script."
It's true that Netflix's original offerings didn't exactly pop this quarter.
13 Reasons Why was a controversial sensation during its first season, but the follow-up came and went with very little fanfare and mixed-to-negative critical reactions. GLOW's sophomore effort is an immaculate season of television, but it didn't quite penetrate the zeitgeist. The streamer's Lost in Space reboot was an expensive and beautiful looking show, but one whose inner workings couldn't match the shiny exterior. It never whipped up the same think pieces or the rabid attention of other popular sci-fi blockbusters. And while the streamer's mini-Marvel empire remains a strong brand, the quality of the shows have never lived up to the popularity of the name (Daredevil season one remains a high-point).
It's also true that Amazon Prime—which now boasts nearly 100 million global subscribers, though it's unknown just exactly how many are utilizing the streaming platform—and other subscription video on demand (SVOD) services are beginning to push back.
Amazon is on the hunt for the next Game of Thrones, with a ludicrously expensive Lord of the Rings adaptation in the works and a host of other potential blockbuster broad appeal hits in development. Hulu is about to receive an infusion of resources once Disney (DIS) takes a controlling stake of the company following its acquisition of FOX (FOXA). The Mouse House will then launch its own streaming service complete with Star Wars and Marvel content. AT&T is planning to get in on the action after acquiring Time Warner, starting with its upcoming DC Universe streamer. Apple (AAPL) looms as a major threat with an enticing lineup of content already in development and the deep pockets to go blow-for-blow with Netflix. And then we have HBO, which has more than 142 million worldwide subscribers compared to Netflix's 130 million or so, beefing up its own team to better do battle with the streaming giant.
The field is remarkably crowded—that list doesn't even include a handful of smaller players such as CBS All Access or Showtime Anytime—as success breeds enemies. Taking the throne is hard; keeping it is even harder. Netflix is entering a war zone and is surrounded on all sides. But that doesn't mean the company can't Sun Tzu its way out of combat.
"Suffice to say, the miss is significant but not life threatening. Netflix is playing the long ball in this battle," Jim Fosina, CEO of Fosina Marketing Group, told Observer. "For investors, the real positive and strength rests in the level of subscriber retention. All reports indicate that Netflix appears to be keeping a much stronger percentage of those who subscribe to their service vs. HBO."
He continued: "Success in the subscription marketplace, as we have always said, is really measured on the ability of a content/product provider to retain the subscriber in a longer term relationship post the trial period. Netflix is demonstrating its ability to retain subscribers through providing highly engaging viewer content on a global standpoint."
Netflix has a major head start on the streaming competition in regards to viewership data, which teaches the company every little facet about its customer base. In turn, the company can then better tailor its content and display marketing to individual clusters of viewers based on preferences. I'm making it sound overly simple, but it really is invaluable information that other platforms are racing to collect. It's the key to retention.
Netflix's subscribers may not have sparked to any of the streamer's recent originals, but they're happily staying on the hook for exciting upcoming content. Everyone across the world wants to know what will happen to Eleven and the gang in Stranger Things season three next summer. Oscar-winning filmmakers Joel and Ethan Coen have a Western anthology, The Ballad of Buster Scruggs, arriving later this year. There's a Sabrina the Teenage Witch reboot en route; a Jonah Hill and Emma Stone-led dark comedy, Maniac; a One Flew Over the Cuckoo's Nest prequel from Ryan Murphy about Nurse Ratched starring Sarah Paulson; and more.
Simply put, Netflix always has prestige offerings in the pipeline, making their extensive something-for-everyone library its biggest strength.
"Netflix owns the prestige shows that defined the HBO brand since the 1990s," Sean Cullen, EVP of Product and Technology at Fluent, told Observer. "Last week, Netflix received more Emmy nominations than HBO for the first time ever, breaking HBO's long streak. HBO popularized standup comedy in the 1980s, but the most popular comedians in the world—thanks to Netflix writing a lot of large checks—now release their specials on Netflix. Dave Chappelle, Chris Rock, Amy Schumer, Jerry Seinfeld and John Mulaney have released specials over the past year."
The streamer is also dominating children's animation to add to its growing list of demographic strengths. Lost among all of this to casual fans, Cullen observes, is that Netflix owns and distributes most of its original content in international markets. HBO and other competitors produce content in collaboration with overseas co-producers. This gives Netflix a greater foothold in its worldwide expansion.
Of course, not everything they do is a critical success.
Will Smith's Bright was a disaster, but it was a signal flare to the rest of Hollywood that Netflix can and will bankroll $100 million blockbusters. Hell, Martin Freaking Scorsese is making a rumored $145 million prestige Oscar bait film with the streamer with The Irishman. These Q2 numbers aren't great, but the company's future is still bright (sadly, it's also Bright 2; there's a sequel in the works) as it diversifies its content and creative lineup.
"Netflix is still the dominant force of nature and despite a weak quarter, their content strategies and slate will likely collect growth upward in the quarters to come," Schiffer noted.
It's silly and irresponsible to think that any one entity can remain on top forever (didn't end well for the Roman Empire). That's the sort of shortsighted thinking that allowed Netflix to vanquish Blockbuster in the first place. Eventually, the sheer volume of competition and a host of other factors will change the landscape of streaming and entertainment.
But for right now, these soft quarterly results do not spell the end of entertainment's most valued option. Ebbs and flows are natural, but Netflix has built up such a commanding lead in the industry, infiltrated both film and television, and still has so much untapped international potential that the company's outlook is still great long-term.
Once Disney and Apple officially launch their streamers and HBO and Amazon start swinging for the fences, there's going to be all out war that'll make the squabbles of Middle Earth, Westeros and a galaxy far, far away look infinitesimal by comparison. But Netflix has the arsenal to survive it all.