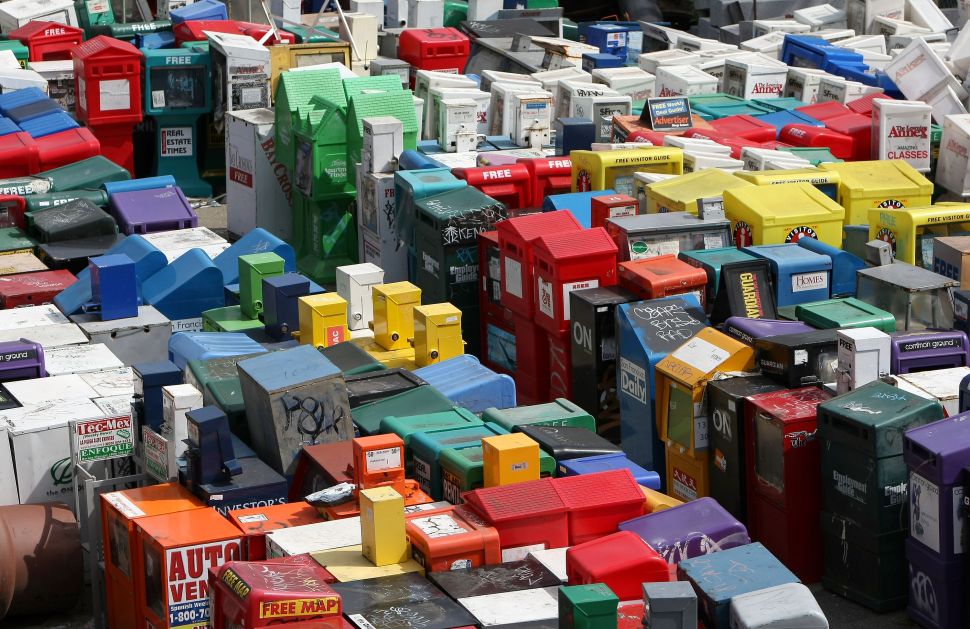 It's no secret that the print media industry could be in its death throes. Just this year, print newspaper circulation dropped approximately 10 percent. News consumers are overwhelmingly turning away from their neighborhood paper and toward digital sources, meaning attention to local news is diminishing fast.
Counteracting this trend is the main goal of the "Civic Info" Bill, passed by the New Jersey legislature last month. Under the bill, a new nonprofit, called the Civic Information Consortium, will be established with the main purpose of supporting local news. Governor Phil Murphy's recently passed budget gives the nonprofit $5 million, an amount down considerably from the originally planned $100 million. It will be supported by five different public universities in the area.
Free Press, the organization behind the consortium, held 10 different public forums in the past year while in the process of campaigning to pass the bill. During that time, it developed a system in which anyone can apply for a grant to work with one of the five supporting universities to provide locally-focused New Jersey news.
During testimony in support of the bill, New Jersey's state director of Free Press Mike Rispoli argued, "The dwindling amount of quality, trustworthy and basic information is deeply felt by people across New Jersey. For the past three years, my group Free Press Action Fund has held dozens of meetings and forums around the state. We've heard from people with a variety of backgrounds, ethnicities and political affiliations. And they've all told us the same thing: Media consolidation has harmed their communities."
Rispoli believes the new consortium could be the solution to the problem.
"It could invest in meeting the information needs of residents around New Jersey, especially in underserved communities and low-income communities," he added.
Still, some harsh critics of the bill remain.
A recent op-ed published in POLITICO Magazine titled, "The State of New Jersey Wants to Subsidize News. Uh-oh," questioned the journalistic integrity of government-funded journalism. The article points to the reluctance of state-sponsored sources such as PBS and NPR to go after the government aggressively enough.
"The fact that the consortium's ruling body is top-heavy with government leaders and employees should give us pause," POLITICO's senior media writer Jack Shafer writes. "How can a nonprofit news organization directed by people in the government even pretend to be independent? Will it be able to criticize the governor? The Legislature?"
With so many high hopes steeped on top, it remains to be seen if the consortium can steer clear of the bureaucratic tangle of corruption that has come to be seen as characteristic of New Jersey's state government. But if the project succeeds, it could expand through other states and hopefully encourage a pushback against the alienation of local news in today's hyper-digitized world.