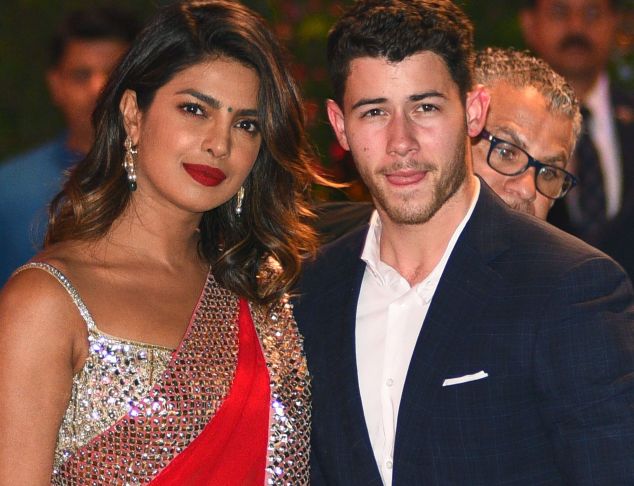 If you thought balloons and one of those made-for-Instagram cakes with glitter, sprinkles and maybe a unicorn exploding out of the middle make for good birthday presents, you were doing okay. That is, until Nick Jonas upped his birthday game and popped the question to his girlfriend of maybe two months, Priyanka Chopra, when she turned 36.
Yes, in this insane summer of rapid fire celebrity relationships, we have yet another engagement upon us—maybe it's this combination of the blood moon and Mercury in retrograde right now.
The 25-year-old Jonas went the Justin Bieber route, as People reports he proposed to Chopra while they were on vacation, though the two were in London, not a tropical climate like the Beebs and Hailey Baldwin. This wasn't a spur of the moment decision, either, as Jonas apparently shut down the entire Tiffany's store in New York in order to select the perfect ring. As you do.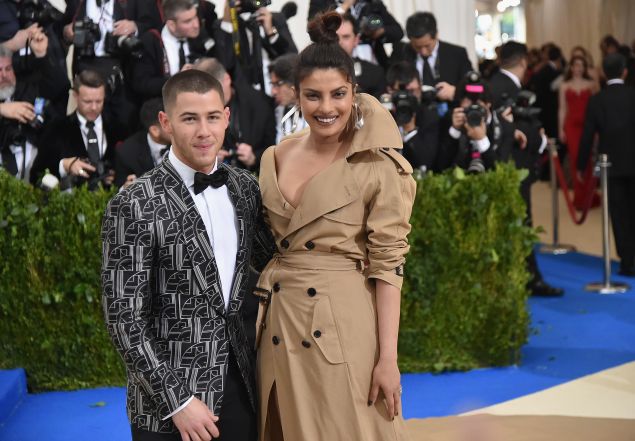 Sure, Chopra and Jonas have been dating for less time than it takes some people, such as myself, to settle on a shoe purchase, but to each his and her own! They did quickly take a cue from Ariana Grande and Pete Davidson (pre-Instagram purge) with PDA comments all over each others posts, heart emojis and all.
They've also already traveled around the world together, and trips can be a sign a relationship is meant to be! (Or doomed to end in the near future in a disastrous explosion of hatred, but moving on.) We're going to assume that everything went swimmingly when Chopra accompanied Jonas to his cousin's wedding in New Jersey, and when he flew to India to attend one her friend's nuptials—they've also made their way to Brazil and, obviously, London.
We wonder if Jonas went for a public proposal, perhaps when he and Chopra were on a double date across the pond with his brother, Joe Jonas, and his fiancée Sophie Turner—oh, and Kevin Jonas was there too.
They two haven't confirmed their engagement just yet, but hopefully when Chopra does show off her ring, she doesn't out any secret royal Instagram accounts like Karlie Kloss did for Princess Beatrice.
Speaking of royals, this should be an eclectic guest list in the making, and we're hoping Meghan Markle attends with Prince Harry, since Chopra was at her pal's regal nuptials in May. According to E! News, the newly titled Duchess has given her seal of approval. We assume other invitees will include the whole Jonas fam and their SOs, and that Sansa Stark will opt to don another blazer as a dress.
There should be the maybe-recognizable face of Hilary Duff's boyfriend Matthew Koma, who Chopra has known for years and even traveled in India with, but also Lizzie McGuire herself, as Chopra "finally" met the Disney queen and current Younger star in June and commemorated the moment with an Instagram post. Then there's the cast of Chopra's recently canceled show Quantico, who might make the cut, plus Armie Hammer and Elizabeth Chambers.
For all the Jonas Brothers stans out there who are reeling from the news that the last of the singing trio is off the market, don't fret! Teens can rejoice, as there's a 17-year-old JoBro—a bonus Jonas, if you will—named Frankie who's still out there!