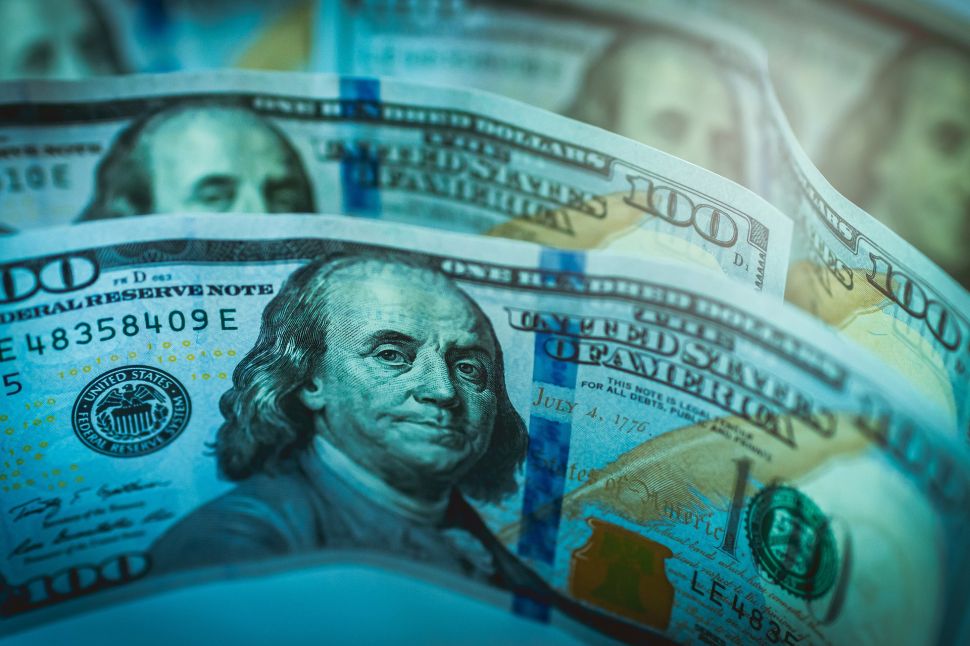 New Jersey is overly generous when awarding billions of dollars of incentives to lure businesses to the Garden State, according to a long-awaited report on the incentive program.
Researchers at Rutgers University's Bloustein School of Public Planning and Public Policy essentially tried to punt on determining if economic incentives and tax breaks really help New Jersey, saying it was too early to draw conclusions, according to a report on NJ.com.
But the report did point out that the state's Economic Development Agency (EDA) might be giving away too many tax credits as well as "redundant" bonuses. In five years, the state awarded a total of $5.4 billion in tax credits.
The report blamed formulas used by the EDA and redundancies in the Grow NJ base and bonus structure for the generosity, according to a story on NJBiz.
On average, the tax credit program cost $7,650 a year for every job created and $3,670 a year for every job retained, according to NJBiz.
Quote of the Day: "Campaign finance takes place in a certain context. You have a state like New Jersey where the president is not popular. You have very qualified candidates in a very good political climate." — Ben Dworkin, director of Rowan University's Institute for Public Policy and Citizenship, on the strength of fundraising by Democratic congressional candidates in the state.
Trump's been very, very good for these Jersey Democrats. Here's proof.
Here's the latest indication that Donald Trump is really unpopular in New Jersey—and how it's a cause for giddiness for Democrats running for House races in the Garden State.
NJ.com Read more
N.J. is on the hook for $5.4B in corporate tax breaks. Are they worth it?
Is it worth it for New Jersey to dole out billions of dollars to lure corporations to the Garden State?
NJ.com Read more
Phil Murphy, public workers union agree on $34M contract
Gov. Phil Murphy's administration on Thursday announced it has agreed to a $34 million contract with 6,500 state employees who have been working without one since 2015.
NJ.com Read more
Menendez moves to toughen Russia sanctions after blasting Trump's 'willful paralysis' to Putin
U.S. Sen. Robert Menendez, the top Democrat on the Senate Foreign Relations Committee, announced he would introduce legislation to ratchet up sanctions on Russia following President Donald Trump's much-criticized meeting with Vladimir Putin in Helsinki, Finland.
NJ.com Read more
N.J.'s top court wants to throw out your old parking tickets
New Jersey's highest court is considering tossing as many as 788,000 open warrants for minor offenses such as parking tickets as part of an overhaul of the state's municipal court system.
NJ.com Read more
Changes Suggested for Marijuana Bill Don't Melt Opposition
A bill to legalize marijuana in New Jersey has won significant support in Trenton but it has also garnered opposition. A state Assemblyman is offering amendments to the measure, but they don't appear to be enough to sway the main opponents.
NJSpotlight Read more
Governor catering to 'rich white man,' so here's my medical marijuana plan, lawmaker says
Hours after Gov. Phil Murphy announced plans that could double the size of the state's medical marijuana program, a state lawmaker bashed the proposal and unveiled his own medical marijuana bill that he said does more to help both patients and small businesses.
NJ.com Read more
NJ Vets Say Too Many Dogs are Getting High
It's not laughing matter. An increasing number of dogs in New Jersey are being treated for intentional and accidental marijuana exposure.
NJ101.5 Read more
NJ Lenient on Reckless Driving
Speeding and reckless driving can have deadly consequences anywhere. But when it comes to legal and financial consequences for these infractions, a study by WalletHub has named New Jersey one of the most lenient states in America.
NJ101.5 Read more
Gov. Murphy releases statement on Sky Blue FC
Gov. Phil Murphy released a statement Wednesday night on Sky Blue FC and reports that professional women's soccer team that Murphy owns is under scrutiny for alleged mismanagement and providing poor living conditions and inadequate facilities for its players:
The Record Read more
Tammy Murphy Says She's No Co-Governor
New Jersey's First Lady Tammy Murphy is working on issues she believes are important to the state but says she is happy to do that work behind the scene. "…I don't have to be there right in front of anyone doing very splashy things," she said.
NJSpotlight Read more
Should smokers and gamblers pay more? New Jersey taxes vices more than most other states
As New Jersey's feuding Democratic politicians debated which taxes to raise earlier this year, they agreed on one thing: sinners should pay more.
The Record Read more
Palisades Park mayoral hopeful: Don't 'vote for any Korean candidate'
For the second time this year, ethnic Korean candidates for borough offices have been targeted in a vitriolic social media post concerning their candidacies and their race.
The Record Read more
Former cops who snagged $110K from town win $1M Powerball lottery
Two former New Jersey police officers are celebrating winning $1 million from the New Jersey lottery.
NJ.com Read more
Distinguished but controversial cop hired at department facing at least 8 lawsuits
A police department mired in legal troubles from inside its ranks has brought back a familiar face with a lauded policing resume but controversial leadership style to help bridge the gap as the city continues its search for a director.
NJ.com Read more
Developer is trying to build affordable housing and is suing neighbors to make it happen
Lawsuits and counter lawsuits are piling up in Moorestown, Burlington County as neighbors, a developer and the township square off over a proposed 76-unit affordable housing project.
NJ.com Read more
Union City will pay for funeral services for five children who died in five-alarm fire
As a community gathers around the family that lost five children because of a brutal five-alarm fire on Friday, officials have announced that the city will cover the costs of funeral services.
The Record Read more
Paterson mayor Andre Sayegh erred in announcement of $11M in additional state aid
Mayor Andre Sayegh acknowledged on Thursday that Paterson had never secured the $11 million in "additional aid" from the state that he announced during his inauguration speech on July 1.
The Record Read more
Paterson council members say city should consider layoffs to avoid tax hike
Asserting that property owners can't afford yet another tax increase, City Council members say Paterson ought to prepare layoff notices for municipal employees as a way to avoid an impending 2 percent hike.
The Record Read more
Pompton Lakes councilman Christian Barranco resigns to move out of town; replacement named
Newly appointed councilwoman Jennifer Polidori said she's ready to spend the next five months actively serving her community and not just filling a seat on the dais.
The Record Read more