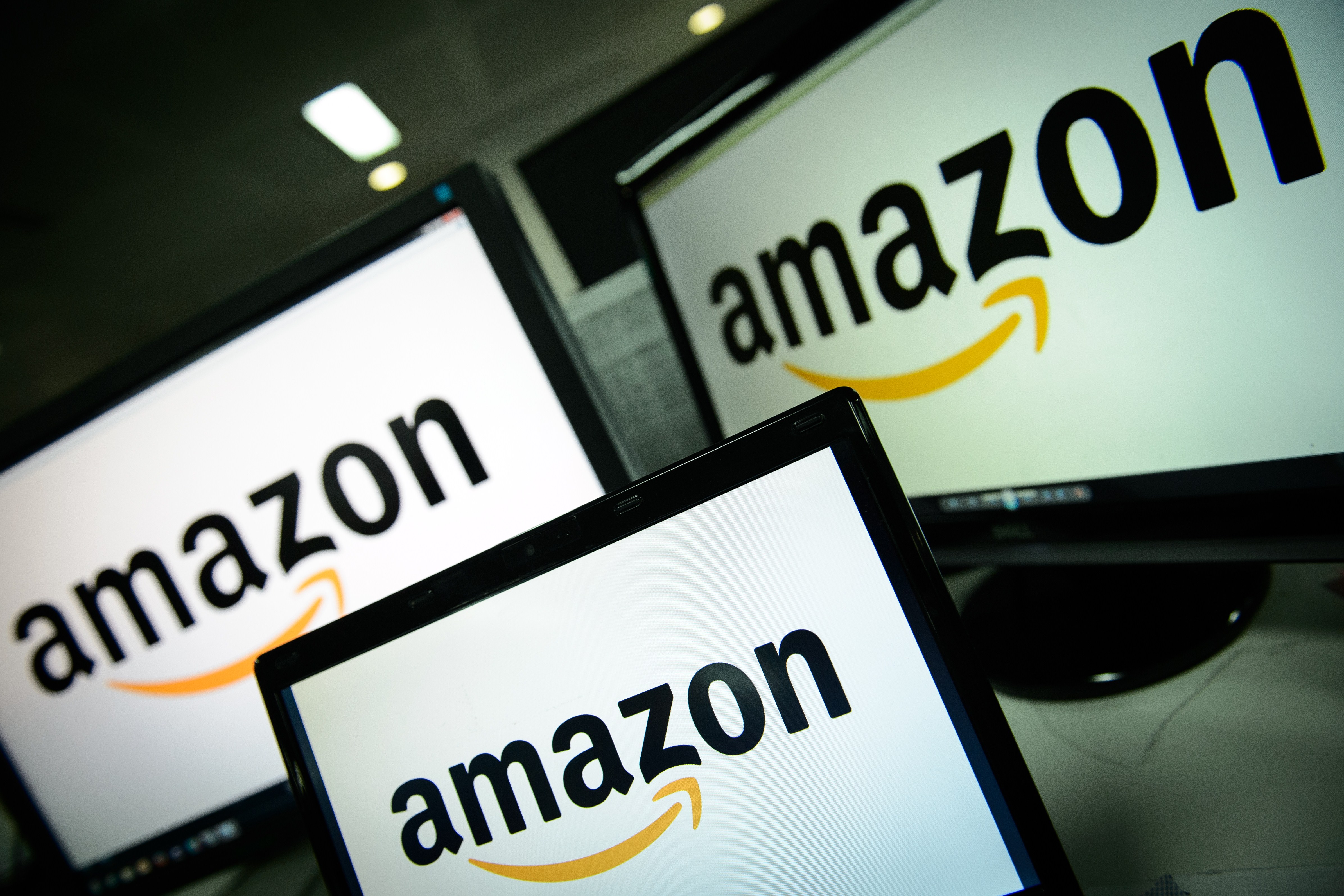 So how much does Newark want to be picked as the location of Amazon (AMZN)'s second headquarters? How about $1 billion worth?
NJBiz reports city officials have approved offering $1 billion in payroll tax exemptions to sweeten its efforts to lure the online retail giant to the city.
Newark is one of 20 finalists still being considered by Amazon for its lucrative and job-creating HQ2 project.
The city is offering to waive a one percent payroll tax entirely for Amazon employees who live in Newark and cut it 50 percent for other employees, according to NJBiz. That's on top of $5 billion that the state has already offered to prove New Jersey is a prime location for Amazon's business.
The Newark City Council is also considering a long-term tax abatement for companies that create at least 30,000 new jobs and create investments of at least $3 billion over a 20-year period. Amazon would bring as many as 50,000 new jobs and an investment of up to $5 billion, according to the report.
Quote of the Day: "We thought about the impact it would have on the neighborhood." — Brick Township Mayor John Ducey, on why the town barred MTV from shooting Jersey Shore Family Vacation there.
Newark sweetens deal for Amazon's 2nd HQ
Newark has formalized $1 billion in payroll tax exemptions aimed at attracting Amazon's second headquarters to the city.
NJBiz Read more
NJ Places Last Among States for Cost of Doing Business, But Other Signs Are Positive
Fresh off an increase in its corporate-tax rate, New Jersey's standing has slipped a few notches in a new ranking of the economic climates of the 50 states.
NJSpotlight Read more
Energy Official Threatens New Jersey Brexit From PJM Regional Power Grid
Is New Jersey pulling out of the PJM Interconnection, the regional operator of the nation's largest power grid?
NJSpotlight Read more
Stormy Daniels to perform at strip club in Wayne
Stormy Daniels, who has made headlines for her alleged affair with President Donald Trump, will appear at a Wayne gentleman's club in August.
The Record Read more
Will NJ Shoppers Be Taxed 5 Cents A Bag? Murphy Not Sure Yet
At the end of last month, as a final compromise deal was being hashed out on a new state spending plan, the New Jersey Legislature passed a measure that would impose a fee of 5 cents for every plastic and paper bag handed out to shoppers.
NJ101.5 Read more
Attorney general joins lawsuit against Leonia's road closures
The legality of Leonia's decision to limit access to its side streets as a deterrent against rush hour traffic could soon be decided in state Superior Court.
The Record Read more
Democrats push Hugin on Kavanaugh
Democrats mounted an organized effort on Wednesday to push Republican U.S. Senate candidate Bob Hugin to say if he would vote to confirm Judge Brett Kavanaugh, who President Donald Trump has nominated to fill Justice Anthony Kennedy's seat on the U.S. Supreme Court.
New Jersey Globe Read more
Hugin looks to stymie 'Blue Wave,' pull major upset in U.S. Senate race
U.S. Senate candidate Bob Hugin estimates he has been in South Jersey over two dozen times during his campaign and figures he will be back here at least two dozen more times.
Press of Atlantic City Read more
These N.J. Republicans say Trump's unpopular immigration stance is a winning issue for them
While Americans give low marks to President Donald Trump's hard line on immigration, New Jersey Republican House candidates believe it's something the can run on this November.
NJ.com Read more
Why Is Domestic Violence Increasing in the Garden State
New data shows domestic violence offenses, including homicides, are on the rise in New Jersey.
NJ101.5 Read more
Here's how N.J. will combat 'shameful' death rate for black infants
A black infant born in New Jersey is three times more likely to die before age 1 than a white baby — a "shameful" fact the Murphy administration said Wednesday it wants to change by investing $4.7 million in medical and community programs.
NJ.com Read more
NJ schools are segregated, group says; fixing that would force big changes
In Freehold Borough's Park Avenue Elementary, desks are packed tightly by stacks of teacher supplies in plastic bins, with little room for students to move about the class. Makeshift classrooms fill the library, which was converted to accommodate the growing student population.
Asbury Park Press Read more
Asbury Park fire: Former city official died searching for his wife, friends say
Former Asbury Park city official James Famularo was searching for his wife when he collapsed and died in a fire that broke out in his Park Avenue home Monday, his wife told friends.
Asbury Park Press Read more
MTV's 'Jersey Shore Family Vacation' denied permit to shoot in Brick
It looks like Rochester Drive won't be turning into Meatball Alley.
Asbury Park Press Read more
Toms River councilman dumps Democrats, joins Republicans
Saying, "I can no longer associate myself with the Democratic Party," Councilman Daniel T. Rodrick abruptly switched parties Tuesday, announcing that he'll become a registered Republican.
Asbury Park Press Read more
Shrinking N.J. school district loses 3rd superintendent in 3 years
The Clinton Township School Board's Superintendent has resigned after seven months on the job.
NJ.com Read more
Editorial: NJ bail reform survives on federal appeal
New Jersey's landmark bail reform regulations, passed by the Legislature and signed into law in 2014, may turn out to be one of former Gov. Chris Christie's most positive lasting legacies. That is, if it continues to survive legal challenges.
The Record Read more