"Fashion is about what you want to hide from and show to the world—it's about revelation," Osman Yousefzada told me, seated in his new five-story studio and flagship showroom in London's newly-posh Fitzrovia neighborhood. The British fashion designer and founder of his namesake label, Osman, knows a bit about what it means to reveal all, given that his personal and family life not only infuses his clothes, but is also now spurring a burgeoning visual and performance art practice.
Growing up in a conservative Muslim, Afghan-Pakistani immigrant family, Yousefzada described himself as straight-laced and not much of a "boy's boy," instead finding himself fascinated by Islamic women's fashion. "We were near one of the biggest red light districts in the country, so women in my community didn't integrate very much. And it's a very patriarchal society as well, so they weren't really allowed to go out anyway. It was taboo to even address a letter to a woman." According to the designer, Muslim women would instead visit each other at their homes, where they would "unravel their burkas when they came over and then there'd be this explosion of color and gaudiness. I loved it—I thought they were ninjas," he laughed.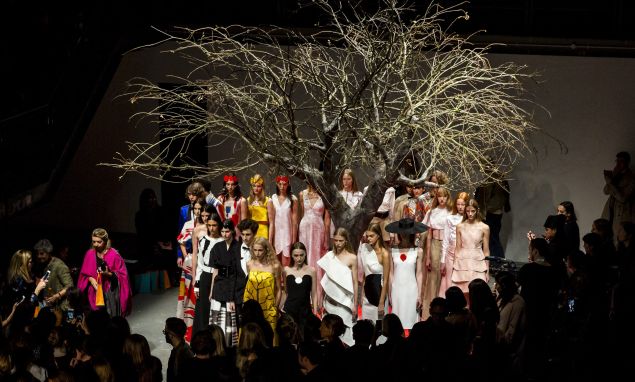 These early sartorial influences are evident in his own designs, which combine minimalistic, asymmetric cuts with lush patterns and embroidery, bright colors, and opportunely placed jewels or feathers. While he made his London fashion week debut 10 years ago, it was in 2013, when Beyonce wore one of his angular black and white jumpsuits to the Grammy Awards, that Yousefzada's career shot through the roof, and his designs continue to gain favor among celebs like Emma Watson and Lupita Nyong'o. "My clothes are about empowerment, about taking a lid off and really spotlighting women," he said.
Indeed, Yousefzada added that this desire to make women stand out is born out of respect for his mother, who was a seamstress as well. His father, a carpenter, emigrated to the U.K. in the 1960s, finally bringing his wife over in the early 1970s. "I think they were incredibly brave, but they were also very unprepared," he said, noting that both of his parents are illiterate and neither speaks English. Because of the language and education barrier, they became very insular and introverted, Yousefzada explained. While his mom rarely left the house, her handiwork and textiles would be showcased in public by his dad when he wore them. "I thought of it like little roving art exhibitions," he said.
Once a boomtown of manufacturing during the late 18th century, Birmingham remains the U.K.'s second largest city; but, akin to other big motor industry cities around the world such as Detroit, its economy hit the skidmarks hard during the global recession in the early 1980s. Yousefzada said that in the migrant-dense neighborhoods of the city where he grew up in the '80s, boys had one of two options: get swept up by street and gang culture, "or if you were more of a goody-two-shoes like me, you went from school, to Mosque, to home. That's it."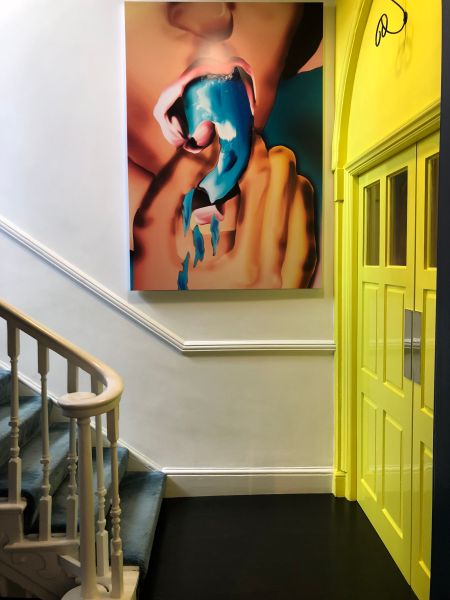 The designer returns to his hometown frequently to care for his parents, and he noted that the city has certainly changed since he lived there. "It's very young and dynamic now, there's a lot more happening here," he said. Indeed, Yousefzada himself is part of this cultural and creative boom. In June he debuted his first solo exhibition to be held in a fine art institution, "Being Somewhere Else," at Birmingham's Ikon Gallery that was comprised of immersive installations exploring gender roles, transcultural relationships and the social dynamics of fashion. As an integral part of it, he curated a four-day art, fashion, and performance event called "The Migrant Festival," culminating with a fashion parade across the city center, which included a drag club night with fellow British artist-on-the-rise Prem Sahib. "It was a big party, a public celebration of diversity," he said.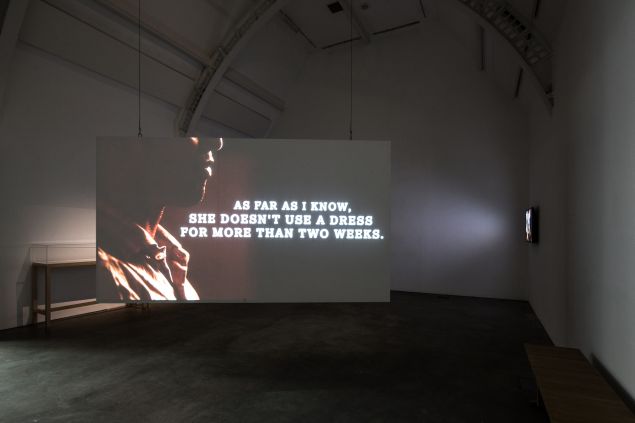 The designer is no stranger to multifarious artistic collaborations like this—in fact, he thrives on them. On July 28, as part of Fiorucci Art Trust's eighth annual interdisciplinary Volcano Extravaganza event held in Stromboli, Italy, Yousefzada will present a brand new capsule collection, for which he's created a limited number of garments inspired by plate tectonics theory, matryoshka dolls and the Italian island itself. It will be set against DJ sets and performances by sound artists like Haroon Mirza and performance artist Cecilia Bengolea.
He also produces The Collective, an annual art and culture magazine he publishes featuring designs, photographs, artworks and texts by artists and creatives from around the world, such as painter Celia Hempton and curator Hans Ulrich Obrist. "It started as a lookbook and then took on this whole other life," he said. "I found it really inspiring for myself to bring together all of these different viewpoints and ideas in one place." And in his Percy Street atelier, he features rotating exhibitions of rare books and art—currently including works by the likes of Prem Sahib and George Henry Longly—all for sale and seamlessly interspersed with his own ready-to-wear designs.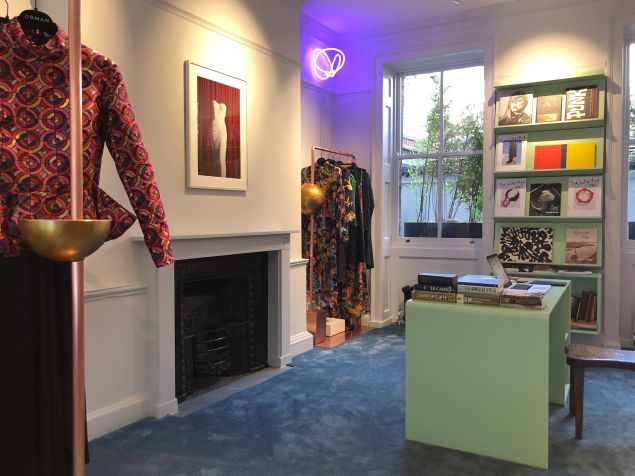 Yousefzada's ceaseless artistic curiosity is more than just a celebration of diversity and collaboration—it's also a living testament to his mother and "migrant women in general, for their ingenuity and resilience," he said. But according to the designer, cultural translation can be obscure and difficult, despite sharing a language—and even DNA. When I asked what his mom thought of his growing renown as an artist, he chuckled. "She's happy for me. But the whole idea of contemporary art is beyond her, I think."