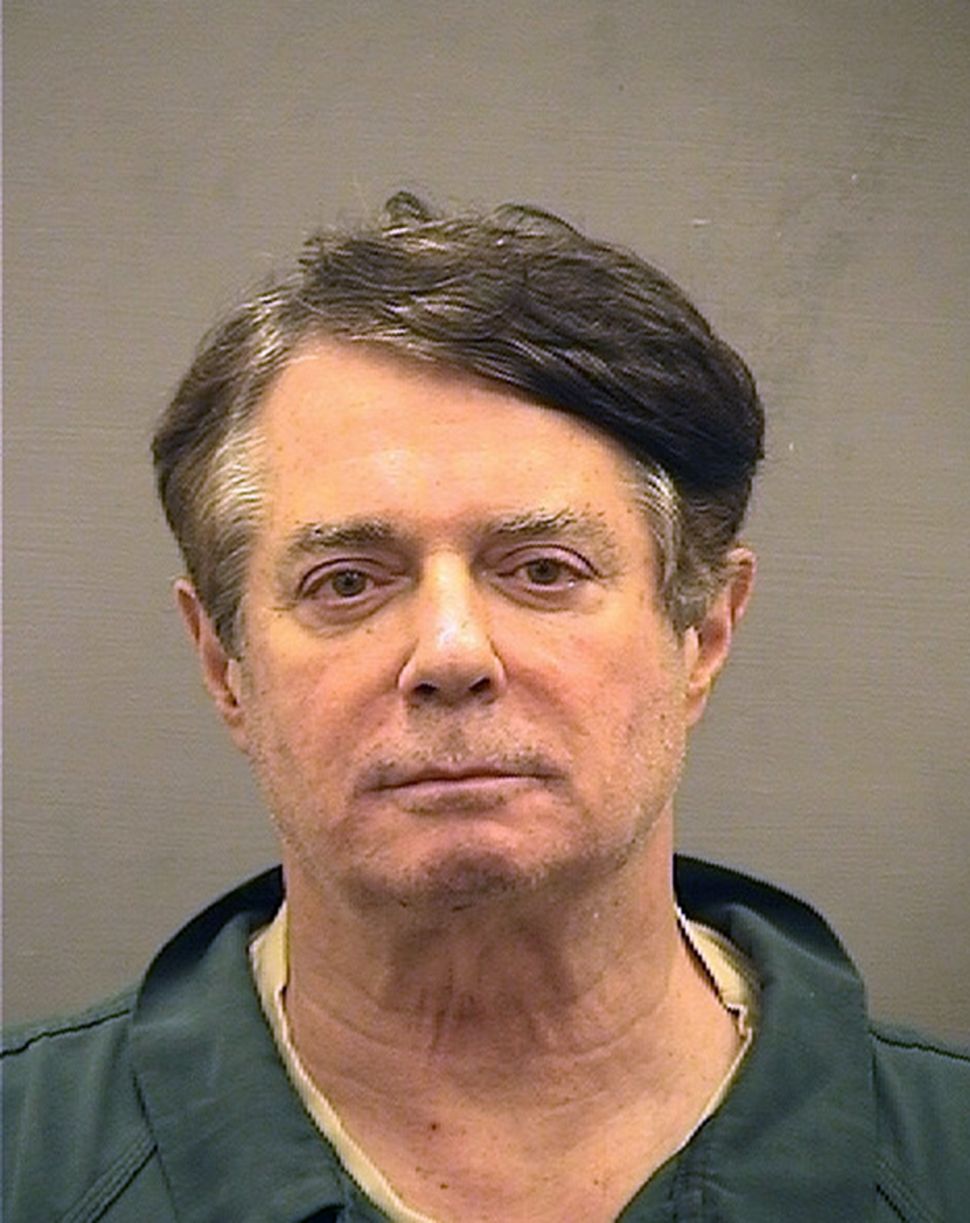 Having helmed presidential campaigns and populist uprisings, President Trump's former campaign manager Paul Manafort is mastering a new strand of politics: prison culture.
"I think his [fellow] inmates are going to be impressed by him—he's a big name," Lawrence Dressler, a former attorney who served 20 months in Otisville Correctional Facility for bank, wire and mail fraud, told Observer. "They're going to try to buddy up to him because they figure he has money."
Manafort's trial began on Tuesday with Assistant U.S. Attorney Uzo Asonye alleging the lobbyist spent $15,000 on an ostrich jacket and a "a 2-million dollar house just a stone's throw away from this courtroom in Northern Virginia." In the Virginia county jail where Manafort is detained—an environment many attorneys suspect is intended to intimidate him into cooperating with Special Counsel Robert Mueller—the inmate has used his capital to gain luxuries unavailable to the average perp.
Earlier this month, in a court filing obtained by The Washington Post, federal prosecutors wrote that "Among the unique privileges Manafort enjoys at the jail are a private, self-contained living unit, which is larger than other inmates' units, his own bathroom and shower facility, his own personal telephone and his own workspace to prepare for trial… Manafort is also not required to wear a prison uniform."
In phone calls, the lobbyist boasted about being treated like a "VIP."
"If you have money, you can survive and buy your friends," said Dressler. "The feds don't want to be embarrassed that a high-profile guy gets beat up or killed."
Although Manafort has refused to cooperate with the federal government in county—his attorney Kevin Downing told CBS News on Tuesday there was "no chance" for a deal—legal experts anticipate further pressure from the special counsel.
"The window is realistically closed right now, but post-verdict, that window will be wide open," federal litigator Andrew Stoltmann told Observer. "And I think that's what prosecutors are now angling for: To get a conviction, have him look at a lengthy, decade-long sentence and then squeeze him to provide all the information on President Trump the prosecutors want."
Should Manafort cooperate with the federal government, it would most likely occur before his arrival at prison. Any deals after would create problems with his fellow inmates.
"If he goes in having cooperated, he can deny it. If he's in there, and then the feds start interviewing him and taking him out, that's obvious. Then, the guy's a pariah," said Dressler. "He may not get killed, but imagine spending 24 hours with the same group of guys, and they're all giving you dirty looks. It's like you're in some Steven King movie."