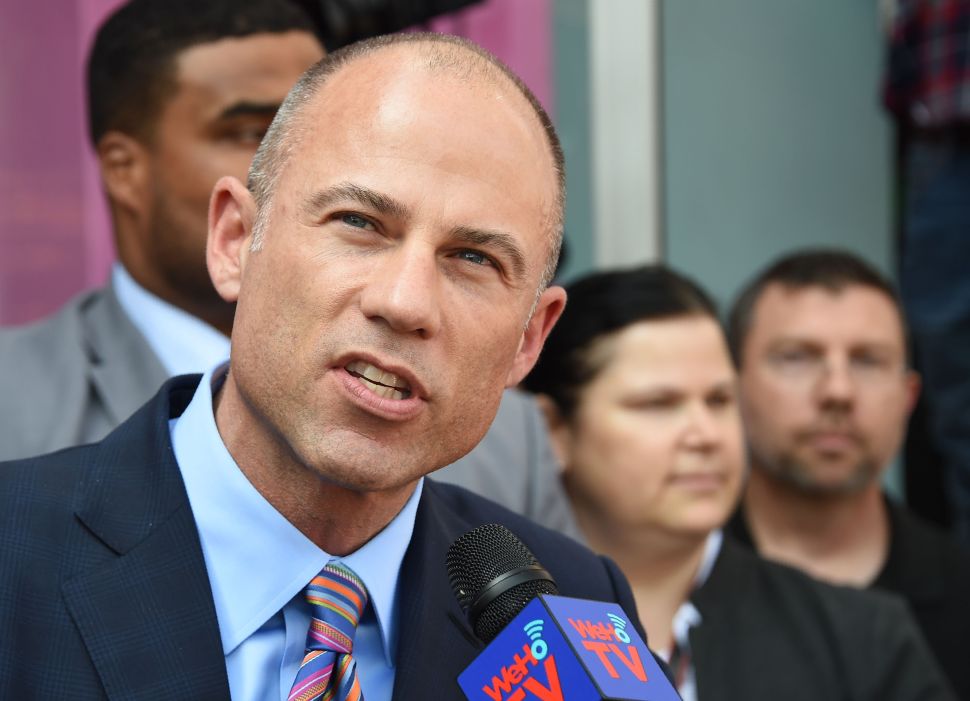 Armed with airhorns and megaphones, former Hillary Clinton advisor Philippe Reines helmed a protest outside the White House, following President Trump's controversial Helsinki summit with Vladimir Putin.
"[Trump] is a combination of Benedict Arnold and Alex Jones with the stupid fucking conspiracies," said Reines during a Twitter live stream, before addressing remarks the president made in Helsinki about the FBI's failure to investigate "missing" DNC servers.
"The server is on display in the DNC headquarters next to the Watergate display," added the political operative. "This is so fucked up, even Hannity would say it."
Dubbed "Occupy Lafayette Park," in reference to the historic D.C. patch where tourists normally gawk at the epicenter of Western power, the "treason summit" protest attracted the Democratic Party's biggest pit bulls and is expected to trickle into the week.
"We had about 550-650 at its peak, which with whistles and horns probably sounded like 550-650,000," Reines told Observer via email. "Yesterday was as spontaneous as it gets, a single tweet from someone who's never organized a protest in his life (me). But it took off like wildfire. And so many people couldn't come on short notice or weren't here, so enough energy is out there to surround the place."
Joining Reines on Monday evening was Congressman Joaquin Castro (D-Texas) and fellow Clinton staffer Adam Parkhomenko.
"If you aren't in DC contact anyone you know in the DC/MD/VA area and tell them to get over to the White House at 8:30," Parkhomenko tweeted out to galvanize support. "Trump is a criminal and everyone talks about showing up. Now is the time to do so. This is INSANITY."
All parties oversaw chants of "traitor," "let's dump Trump," and "go back to Russia!"
"[Philippe Reines] was like, 'I've never even been to a protest, let alone organized one. Can you help out?'" Parkhomenko told Observer in a phone interview. "He had 1,000 questions…It looked like he had been to a hardware store or something because…he had picked up earplugs, whistles and airhorns and a megaphone. It was one of the more organized protests…in terms of what Philippe had put together for it."
As the night raged on, Stormy Daniels' attorney and potential presidential contender Michael Avenatti tweeted his support for Occupy Lafayette Park, asking his followers to "please be there [Tuesday] night in front of the White House at 7pm."
"I will be there and I will be making remarks as to the outrageousness of what we have witnessed," Avenatti told Observer.
"Depending on what the experience is for people, I think they'll continue to spread the word and show up," added Parkhomenko. "I think it could move around a bit. You could see more folks post at the Capitol and these different places they want to be heard."