Even though Meghan Markle's dad is refusing to let the last royal wedding go, the countdown to the next one is well underway. And hopefully, Princess Eugenie and Jack Brooksbank won't have to deal with any relatives staging paparazzi photos, crashing the party or writing petty tell-alls.
The fascinator queen and her fiancé are far into the planning phase of their impending nuptials on October 12, and they've followed Prince Harry and his former Suits actress wife in many regal respects, like the ceremony location (St George's Chapel), inviting commoners to view the festivities, and celebrating at a Windsor Castle reception hosted by Queen Elizabeth.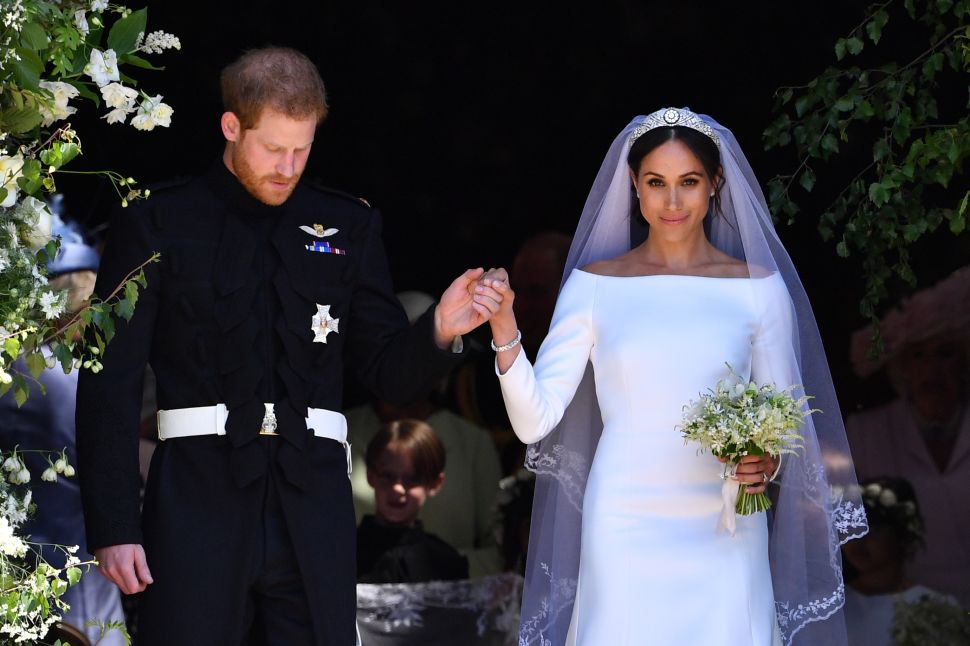 However, they're going a different route when it comes to the evening party; while the Duke and Duchess of Sussex celebrated with a fête thrown by Prince Charles at Frogmore House, Prince Andrew is reportedly hosting a party for Princess Eugenie and Brooksbank at Royal Lodge, the York family home at Windsor Great Park, per Vanity Fair.
And this time, Sarah Ferguson will be on the guest list—the Duchess of York, who was married to Prince Andrew from 1986 to 1996, was excluded from the Frogmore House gathering, as Prince Charles apparently isn't particularly fond of his former in-law. Indeed, Fergie isn't on the best of terms with many of the royals, especially Prince Philip, who reportedly dislikes having to be in the same room as her.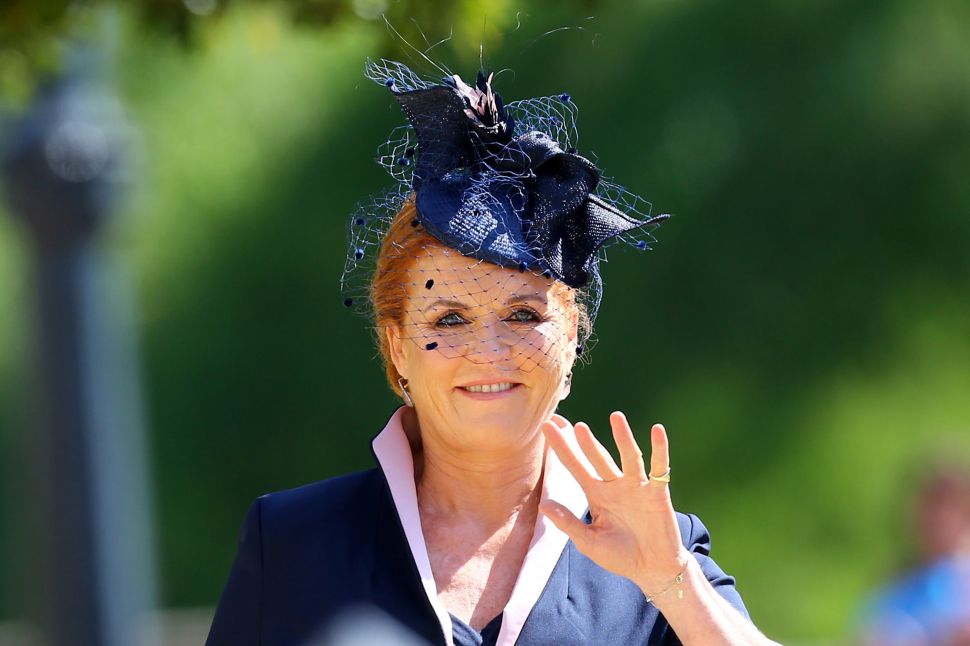 Fergie's past scandals probably look quite tame compared to what Markle's relatives are doing, but never forget the Duchess of York's toe/yacht incident or that time she tried to get cash from a reporter in exchange for access to her ex-husband.
Anyway, Ferguson and Prince Andrew remained pals despite everything. She's helping her ex-husband organize the party at Royal Lodge, which is located about one mile away from Windsor Castle, where she has her own bedroom and stays whenever she's in the area, because co-parenting is real!
Royal Lodge dates back to 1662, though it was demolished and then rebuilt in the 1830s. The Queen Mother used it as her Windsor residence until her death in 2002, and Queen Elizabeth, who has a penchant for gifting homes, subsequently granted Prince Andrew a 75-year lease on the property.
The Duke of York proceeded to spend a reported £7.5 million renovating, adding important and practical features like an indoor swimming pool. Prince Andrew, Princess Eugenie and Princess Beatrice moved into the property in 2004, once the 30-room mansion was properly remodeled—it has been the Duke of York's official country residence ever since.
It's a private residence, so the interiors aren't often made public, though the common folk did get a glimpse inside the home when Princess Eugenie gave an interview to Harper's Bazaar in 2016, posing in a nearly $10,000 true gown while perched in a red chair in one of the very formal rooms—think massive chandeliers, heavy patterned rugs and a surplus of dark wooden furniture with plush upholstery.
Perhaps we'll get another peek into the residence following the party—the princess could always post a few snaps from her big day up on her personal Instagram, as long as she doesn't accidentally out any secret royal accounts, à la Karlie Kloss tagging Princess Beatrice.