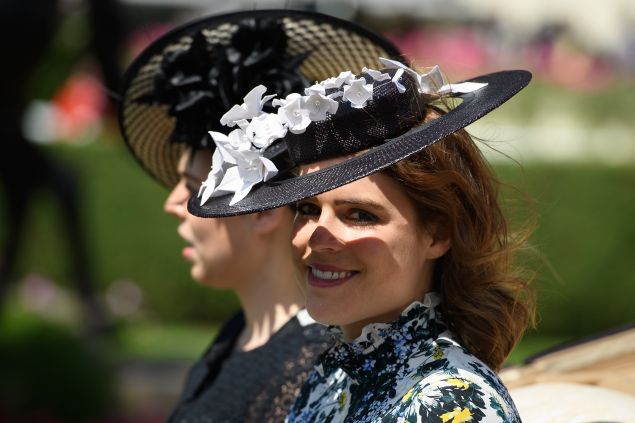 Now that Meghan Markle has made the transition from occasional calligrapher and beloved Hallmark actress into a true royal, she's inspiring trends that aren't just about her boatneck wedding dress and love of peonies. Even Princess Eugenie is following in the Duke and Duchess of Sussex's footsteps.
Princess Eugenie, who is ninth in line to the throne but the reigning queen of fascinators, is marrying Jack Brooksbank on October 12, and the couple just announced via the Royal Family's website that they will be inviting 1,200 members of the public to attend their nuptials. If this sounds familiar, it's because the Prince Harry and Markle did the same thing when they got married in May. We guess this means they got over that awkward business of Princess Eugenie having to postpone her wedding day because her cousin and his newly royal wife have a busy travel schedule.
Unfortunately, you can't just sign up on the nearest bulletin board—it's a whole application process, because this is a royal wedding and not a free for all. You're free to apply anytime between July 18 to August 8, but über Anglophiles in America are sure to be disappointed, as applicants must be from the United Kingdom. Other than that, there aren't too many prerequisites, other than that prospective attendees must be over the age of five, and must be accompanied by an adult if they are younger than 16.
In addition to the lucky regular folk who make the cut, there will also be members of select charities Princess Eugenie and Brooksbank support, plus children enrolled in schools the Princess previously attended in the Windsor community. Alas, the commoners who are chosen to join in on the festivities won't be sitting by the Duchess of Cambridge or chatting with Queen Elizabeth.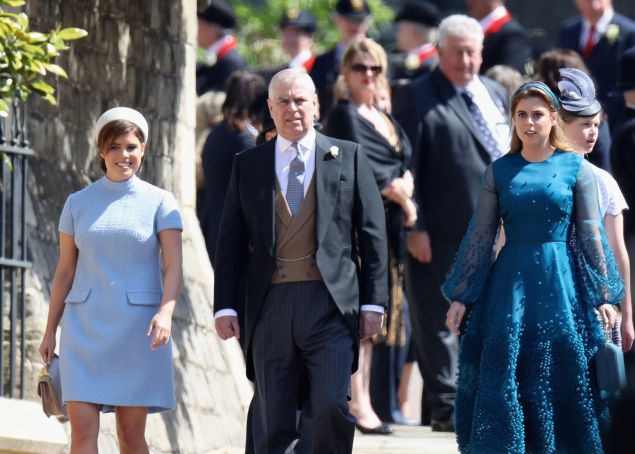 The guests will watch the arrival of the congregation and royal family, so maybe you'll catch a glimpse of Kate Middleton's hand, and then listen to the live broadcast of the ceremony. Finally, they'll watch the couple leave St. George's Chapel, as Princess Eugenie and Brooksbank embark on a carriage procession that will eventually return to Windsor Castle. They haven't released where the following receptions will take place just yet, but Queen Elizabeth hosted a lunchtime reception at St. George's Hall following Markle and Prince Harry's nuptials, so perhaps she'll do the same for her granddaughter.
If Princess Eugenie and Brooksbank really want to go the Duke and Duchess of Sussex route, they could look at Frogmore House—it's where Prince Charles hosted an intimate group of guests for his youngest son.
There's one other aspect of the Princess' upcoming wedding that will likely mirror Prince Harry and Markle's, and it's potentially the cutest part, also known as Prince George and Princess Charlotte. The two little Cambridges are likely to reprise their respective roles as page boy and bridesmaid, so Princess Charlotte can boss around the rest of the bridal party as much as she wants.