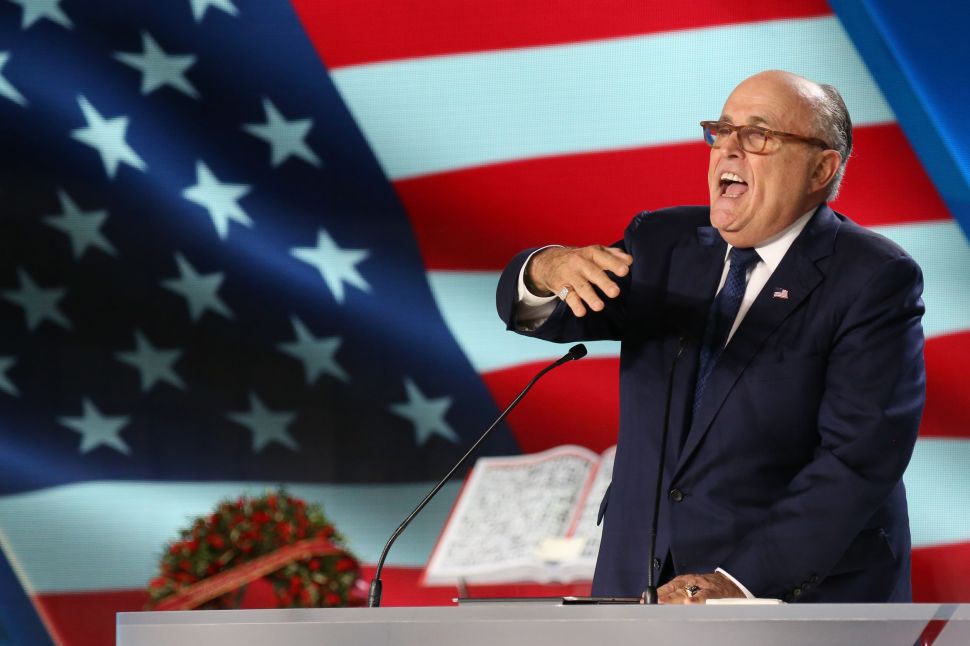 Et tu, Michael?
Former Manhattan mayor Rudy Giuliani invoked Shakespeare in describing the nuclear fallout between President Trump and his former attorney Michael Cohen.
"He turned out to have a close friend who betrayed him, like Iago betrayed Othello and Brutus put the last knife in Caesar," Giuliani said on Monday during CNN's New Day, referencing the two iconic villains from the scribe's masterworks. "George Washington didn't know that Benedict Arnold was a traitor."
Iago turned Othello against his closest friends and advisors under the guise of friendship, while Brutus murdered the tyrant Caesar after years of loyalty.
Like Horatio to Hamlet, Giuliani is serving as the president's legal counsel against an army of federal agents deployed by Special Counsel Robert Mueller—who Cohen is cooperating with for both redemption and survival.
"This is interfering with his ability to govern. It's a horrible thing Mueller is doing," said Giuliani of the Russia investigation, adding that the probe was distracting Trump from architecting policy related to North Korea and trade.
Earlier in the morning, the attorney appeared on Fox and Friends to discuss a secretly recorded tape Cohen made in 2016, wherein he discussed with the then-candidate paying off a Playboy model alleging an affair.
"Everything that's been released so far shows the president to be absolutely innocent," said Giuliani. "He didn't do anything wrong… The last two tapes are evidence in his favor."
Cohen's lawyer Lanny Davis has promised "more to come" in damaging material against the Caesar of the American Empire.