Comic book superheroes, hardcore science fiction and fantasy adventures have become so popular worldwide that you're actually a loser if you're not up to date on the latest Marvel Cinematic Universe (MCU) entry or Star Wars film. Nerdiness has gone mainstream, people, so either hop on the band wagon or get the hell out of the way.
Nowhere is this idea more cemented than the annual San Diego Comic Con, which has basically become the Met Gala for major film and television projects. The convention offers studios the opportunity to stoke the flames of fan interest and dominate the news cycle with splashy reveals. You're trying to build buzz for your brand? This is where you do it.
So with San Diego Comic Con 2018 right around the corner, here's everything you need to know (besides the fact that it's finally DC Films' time to shine).
San Diego Comic Con 2018 Schedule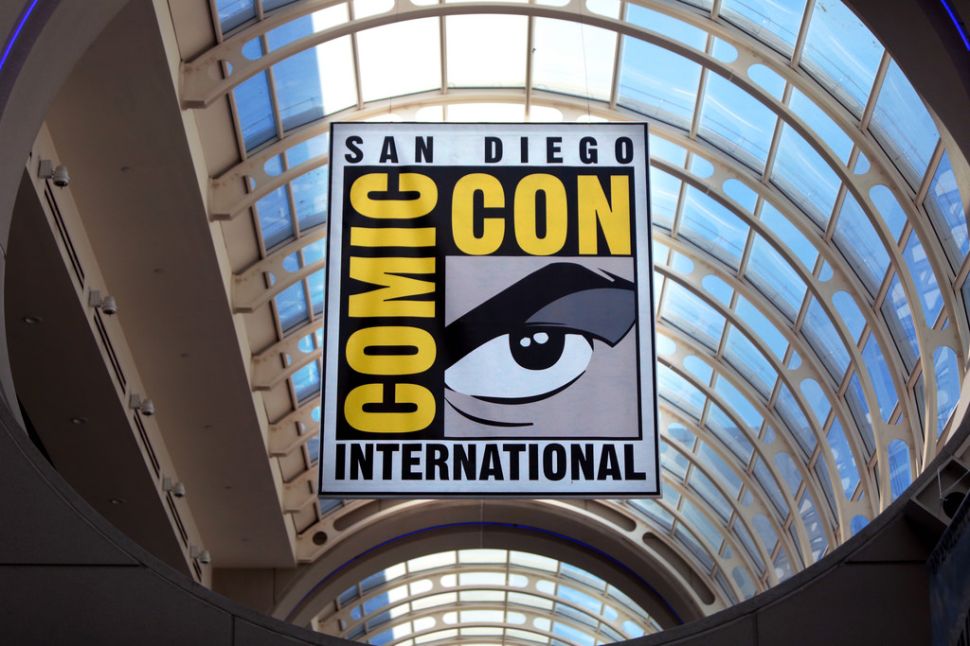 San Diego Comic Con (SDCC) always runs from a Thursday through a Sunday, but technically kicks things off with a preview night on Wednesday. This year, preview night will begin on Wednesday, July 18, with SDCC running through Sunday, July 22. Only SDCC-goers with a full pass can get access to the preview on Wednesday night.
Preview night this year will include exclusive screenings from Warner Bros. Television for its new series Manifest, in addition to an early sneak peek at a new episode of The 100.
But SDCC's full schedule isn't expected to be announced until next week, when you'll be able to study it in-depth right here. Sadly, this will likely be one of the lighter line-ups in recent memory. Marvel Studios will not be present, which means no MCU updates for Captain Marvel, Avengers 4 or any of the studio's mysterious Phase IV slate.
If that wasn't enough, Disney is holding off on any major Star Wars reveals this year, while HBO will be sitting out entirely, so no Game of Thrones or Westworld gossip.
San Diego Comic Con 2018 Live Stream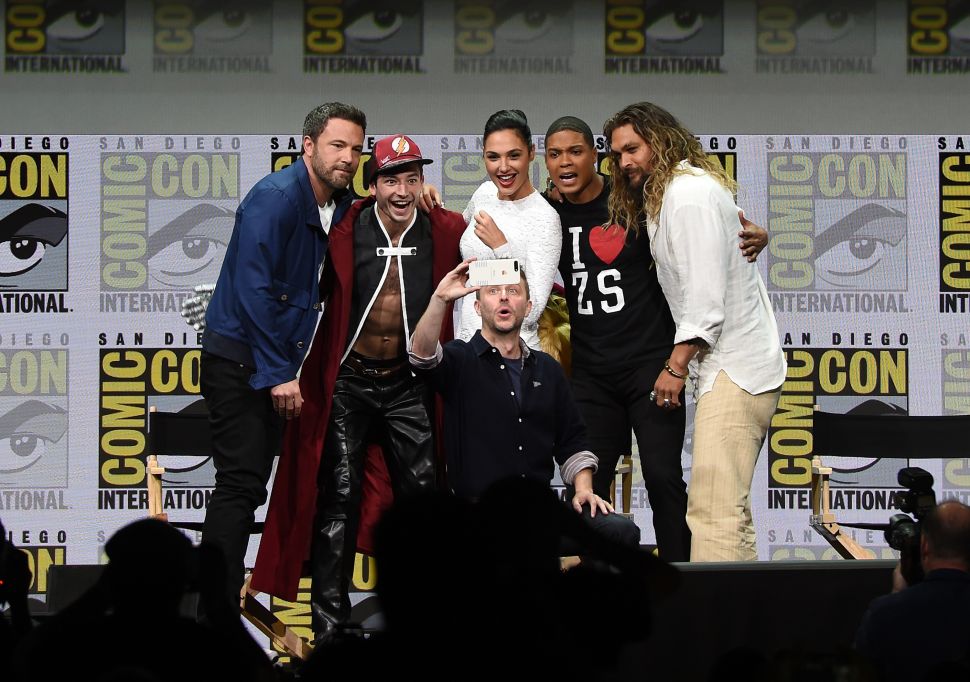 San Diego Comic Con is meant to be an exclusive event of sorts, offering industry insiders, media and die-hard fans the first glimpse at the juicy goods. For that reason, the event does not host a traditional live stream. However, its biggest reveals and moments (i.e. movie trailers) do make their way online almost immediately after their live delivery. The convention does have its own YouTube channel.
Beyond that, Marvel Entertainment typically hosts its own SDCC stream via YouTube every year. Though Marvel Studios won't be a presence this year (cue the waterworks), Marvel Television will be in attendance and putting its best foot forward, so be sure to stay on top of their feed.
Outside of those two options, entertainment outlets often partner with Twitter, YouTube and other social media sites to offer their own live streams. Stay on the look out for those, so you won't miss any of the Hall H action.
San Diego Comic Con 2018: 20th Century Fox
Thursday, July 19—Fox Film and TV
Despite Disney's (or Comcast's) looming acquisition of 20th Century Fox's major entertainment assets, the studio is conducting business as usual until anything is made official. On the film side, that means a big push for September's The Predator and December's Alita: Battle Angel, both of which carry certain financial risks for the studio. Here's to hoping the former hits its mark, while our faith in the latter is non-existent.
If Fox really wanted to cause a stir, though, it'd roll out something for upcoming blockbusters X-Men: Dark Phoenix and The New Mutants. While neither is expected to have a presence at SDCC, both could benefit from one. Fox pushed the release date for both films back amid varying levels of reshoots, and fans could use a confidence builder. But if not, the studio will be screening an uncut version of Deadpool 2 to keep the X-franchise presence going.
On the TV side of things, Fox has already planned panels for the following: Charmed reboot, Doctor Who, Breaking Bad and Better Call Saul, Nightflyers, Van Helsing, Iron Fist and Brooklyn Nine-Nine.
San Diego Comic Con 2018: Sony Pictures

Friday, July 20—Sony Pictures
Venom is another biggie that carries with it a certain flop potential. The Tom Hardy-led Spider-Man spinoff belongs to neither the MCU nor Warner Bros.' DC Extended Universe and is instead the first in what Sony is hoping to be its own shared cinematic continuity of Marvel characters (the studio has already tapped Jared Leto for the next entry). There are issues with this strategy, but we're very much hoping that Venom knocks it out of the park. Per iO9, Sony is expected to partake in a Hall H panel to hype this October release.
San Diego Comic Con 2018: Paramount Pictures
Friday, July 20—Paramount Pictures
Both Bumblebee and Top Gun: Maverick will be representing the franchise-starved Paramount at SDCC this year. Since the writer's room for the Transformers series was disbanded among diminishing box office returns, it's up to Bumblebee to prove that Paramount's most valuable recent IP still has some life in it. Admittedly, the prequel spinoff does look pretty solid.
Top Gun: Maverick, the sequel to the 1986 Tom Cruise hit Top Gun, recently completed a highly publicized casting call for Goose's son, naming Miles Teller the lucky winner. But can the 32-year-old property still hack it on the highway to the Danger Zone?
San Diego Comic Con 2018: Universal Pictures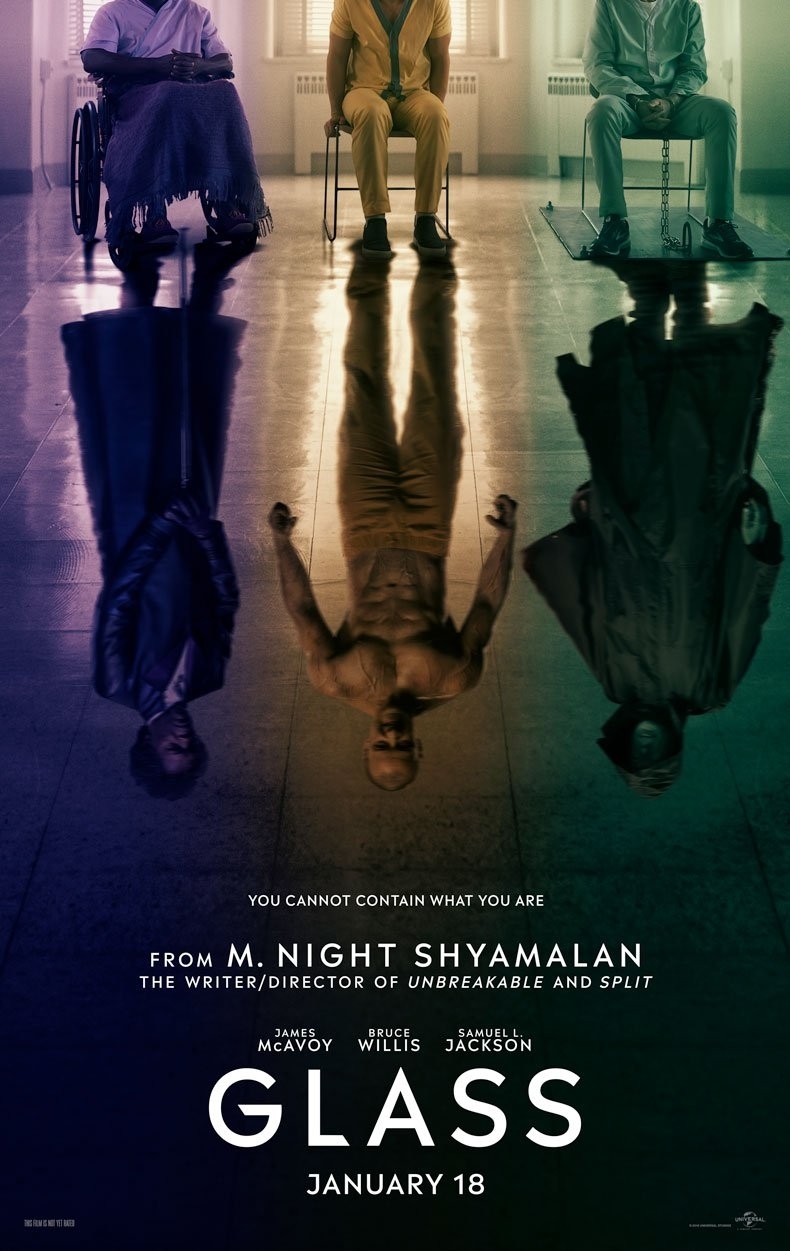 Friday, July 20—Universal Pictures
It has been widely reported that Universal will commandeer Hall H for its Halloween requel and the highly anticipated Glass, though this remains unconfirmed as of this writing. Halloween has been one of the most successfully enduring horror franchises of the last 30 years, and the return of Jamie Lee Curtis has fans all up in a tizzy.
But the real jewel here is Glass, the psuedo-sequel to both 2000's Unbreakable and 2016's Split. Expect the M. Night Shyamalan feature to drop its first public teaser here. Fans have been clamoring for a sequel to the Bruce Willis-Samuel L. Jackson flick for almost two decades as it delivered a grounded and moving superhero film before the genre ever really exploded. That wish came partially true during the closing moments of Split, when it was revealed that the two stories take place in the same universe.
Let's go!
Friday, July 20—TV
On the television side, confirmed panels include: The Walking Dead and Fear the Walking Dead, Star Trek: Discovery and something from Amazon.
San Diego Comic Con 2018: Warner Bros.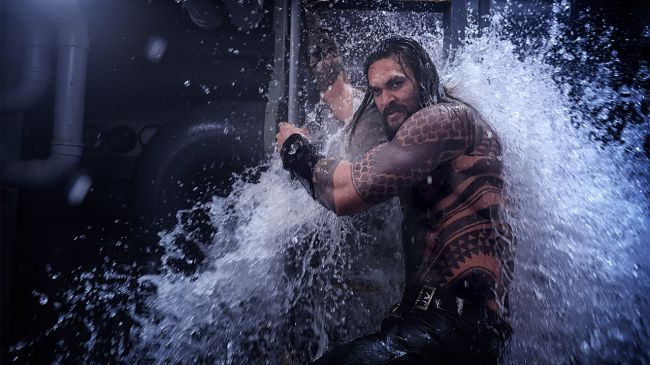 Saturday, July 21—Warner Bros.
Remember when I said that it's DC Films' time to sine? Well, I meant it.
Warner Bros. has confirmed that it will debut the first trailer for James Wan's Aquaman at SDCC this year. With just five months to go, Aquaman is getting off to a late promotional start compared to other recent blockbusters, but word on the street is that the wait will be worth it.
In the studio's continued effort to dominate San Diego Comic Con this year in the absence of Marvel, it's possible WB gives us the first teaser to Shazam! and likely something to do with Wonder Woman 1984. Per Deadline: "We hear that not only will [Gal] Gadot be showing up in Hall H for Warner Bros' big DC presentation—she'll be bringing a look at the Wonder Woman sequel with her."
But there are other attention-grabbing biggies to be boasted about as well. Don't be shocked if Warner Bros. touches on Fantastic Beasts: The Crimes of Grindelwald, The Lego Movie 2: The Second Part, The Nun and It: Chapter 2. Warner Bros. is one of the top studios behind Disney for a reason, and they should have plenty of ammunition to deliver an explosive presentation this year.
Saturday, July 21—TV
On the television side, confirmed panels include: The Gifted, The Man in the High Castle and The Magicians.
San Diego Comic Con 2018: Sunday, July 22—TV
On the last day, confirmed television panels include: Supernatural, Riverdale and Legion