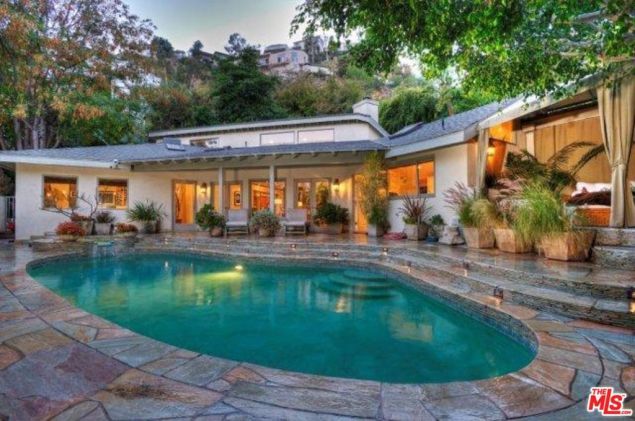 Los Angeles haunt Chateau Marmont is known for its many famous patrons, stylish atmosphere and also that time Lindsay Lohan was banned after she didn't pay a $46,000 hotel bill that included $686 on cigarettes. While there are plenty of reasons why the glitterati flock to Marmont, the hotel's convenient location right on the Sunset Strip surely couldn't hurt—it's in a particularly celeb-infested area of West Hollywood. Now, one of the area's surrounding multimillion-dollar homes is now up for grabs, because Sandra Bullock is preparing to part with her longtime abode.
The Ocean's 8 star scooped up the 3,153-square-foot pad back in 2001, just a year after her turn as Gracie Hart in Miss Congeniality, which earned her a large paycheck and gave the world a new outlook for April 25. Bullock spent $1.49 million on this three-bedroom, three-bathroom house, but she hasn't been a resident there in a quite a while.
Bullock started renting out the one-story property in 2015, with asks as high as $18,500 a month. It was listed for $15,000 a month last year, but now she's ready to call it a day and say a final farewell.
The bungalow is on the market for nearly $3 million, and the listing declares it is "priced to sell!" Perhaps to further entice buyers, Bullock is leaving her mark on the place, as it's offered fully furnished.
The house contains a full office as well as a living room with vaulted ceilings and a fireplace, while the eat-in kitchen is fitted with an additional fireplace. The bathroom in the master suite has a soaking tub and a steam shower.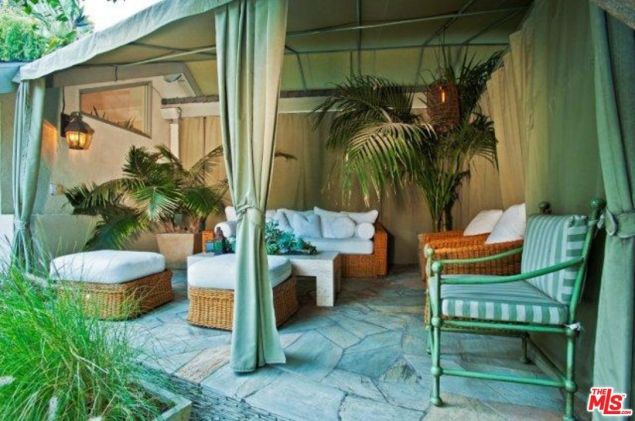 The pool and spa are surrounded by a stone deck, adjacent to a covered area Bullock transformed into a cabana-like space.
This isn't the Academy Award-winner's only residence in West Hollywood, so she can always pop by the neighborhood if she wants—she owns two apartments at Sierra Towers, one of which was tossed on the market as a fully-furnished, $22,000 a month rental in December last year.
In fact, Bullock has amassed a rather large collection of homes over the years. She has a number of properties around Austin, Texas, according to Variety, as well as vacation homes in Jackson Hole and Tybee Island. Then there's her main $16.2 million Beverly Hills mansion, and the New York townhouse on Sullivan Street she snagged back in 2000. Point being, it's safe to say Bullock shouldn't be too devastated by the loss of this Sunset Strip pad from her real estate portfolio.