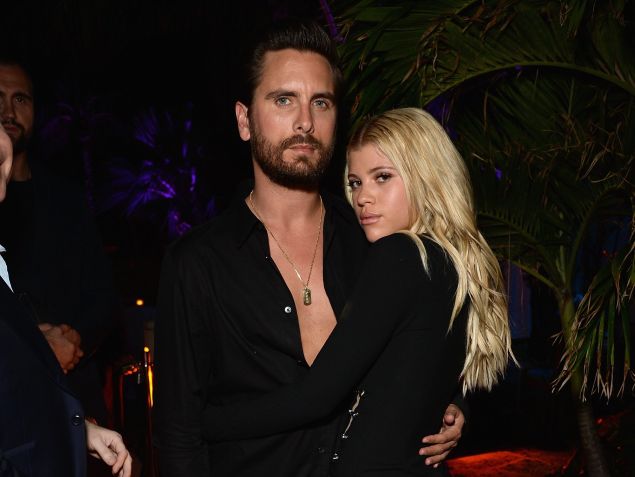 It's not even close to cuffing season, but that hasn't stopped this summer of weird relationships from progressing at warp speed. It started out with Elon Musk and Grimes at the Met Gala, and we blame Ariana Grande and Pete Davidson.
The strange pairing of a Jonas brother with Meghan Markle's pal Priyanka Chopra is up there, and let's not forget Katherine Schwarzenegger and Chris Pratt's totally not staged date. Even Kendall Jenner is apparently house hunting for a bigger Beverly Hills abode with her maybe-boyfriend Ben Simmons, shortly after that normal make out with Bella and Gigi Hadid's brother, Anwar.
So it's fitting that last year's odd pairing also known as the Kardashian-adjacent self-proclaimed lord Scott Disick and Lionel Richie's 19-year-old daughter Sofia are getting in on the action. The two are taking their relationship to the next level and moving in together, reports Us.
Disick and Richie started hanging out in Cannes last year, right around the time the firestorm that was Disick dating Bella Thorne imploded. It became #official by September, when Kourtney Kardashian's 35-year-old ex took a break from exclusively posting snaps of fancy cars and interior design and shared a few photos of his new girlfriend on his Instagram Stories.
The months since have been filled with many a private jet and yacht, and even a vacation where Richie joined Disick and his three children with Kourtney. That is, until it seemed like it all (finally) went up in flames shortly after Memorial Day Weekend. Disick was attending Kanye West's album release party in Wyoming, and in a less than shocking turn of events, he was photographed with another woman there.
A flurry of rumors came out about Disick and Richie's subsequent split—that the teen queen was finished with the guy who once shoved money down a waiter's throat. Good riddance! But lo and behold: mere days later, the two reunited. As the Kardashian chronicle that is E! News reported, Disick "said he would make it up to her and show her how much he and cares for her."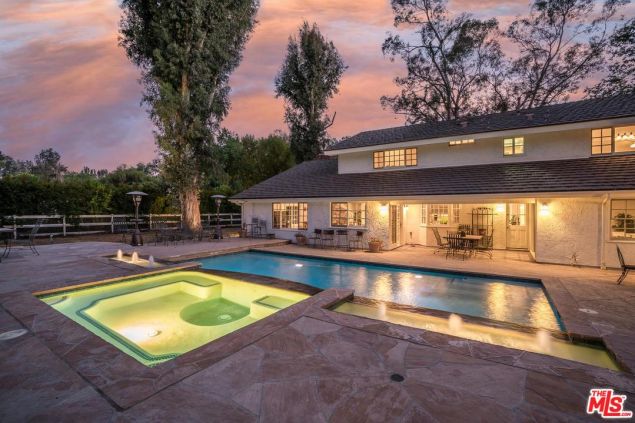 Sure, some might take that as a warning sign, but who are we mere mortals to judge the actions of this healthy relationship? Instead, Richie will be unpacking her things at Disick's five-bedroom, $3.24 million Hidden Hills abode for good. Well, for now.
Disick bought the 4,934-square-foot pad in April; it has formal dining and living rooms, a game room and hardwood floors throughout. The master suite has a stone fireplace and a very on-brand built-in wine fridge.
The 1.32-acre property is nice and all, with a pool, spa, fountains and a waterfall, but honestly Lionel Richie's 17,000-square-foot palace in Beverly Hills still seems preferable. To each her own, we suppose.
Once Richie is settled in, she'll probably meet the neighbors. It is, after all, Calabasas, where Kimye and the rest of the fam resides. Kourtney's home is right nearby, but she's currently living her best life on the Italian coast—she's relaxing on a yacht with her 25-year-old boyfriend, Younes Bendjima, and her and Disick's three children.