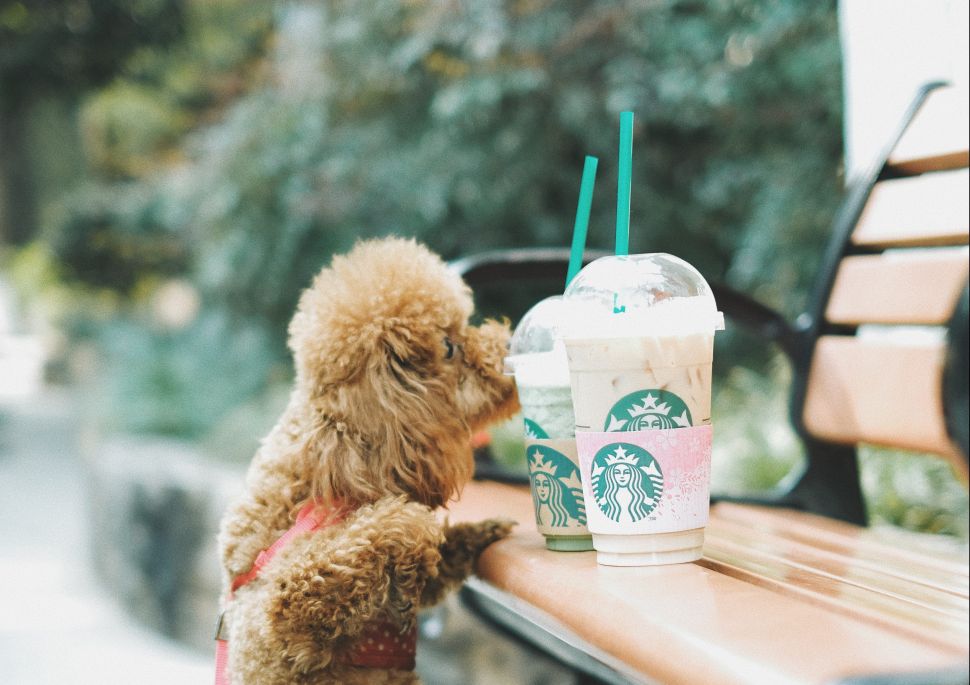 In less than two years, Starbucks' iced coffee will be served in a cup without a hole cut out for a straw.
Starbucks announced Monday morning that it would stop offering plastic straws in all of its 28,000 locations globally by 2020. By doing so, the company expects to save over one billion plastic straws every year, significantly reducing the risk that small plastic products pose to marine animals.
To replace straws, Starbucks will introduce an in-house-designed "strawless lid," which has an oval shape carved out near the edge for sipping, for all iced coffee and tea products. Frappuccino drinks will still come with a straw made from paper or compostable material—but it will only be available upon request.
Doing away with plastic straws is expensive for large restaurant chains. Not long ago, shareholders of McDonald's, the world's second largest producer of plastic straws (Starbucks is the largest), according to data compiled by Better Alternatives Now List 2.0, voted against a proposal by environmentalist group SumOfUs to ditch plastic straws in its U.S. locations. Although the fast food chain later announced a campaign to replace plastic straws with paper ones in the U.K. and select markets in Asia, its top management decided that expanding the change to its over 140,000 locations in the U.S. would be too costly.
Starbucks, while not under similar pressure on straws specifically, pulled the trigger to eliminate plastic straws across the board in response to a plastic ban in Seattle (Starbucks' home base). The new law, which went into effect on July 2, prohibits restaurants from offering single-use plastic straws and utensils.
Starbucks' bold move is also one step further on top of its "global cup solution," a campaign Starbucks launched in March this year aiming to develop a fully recyclable and compostable cup for the entire restaurant industry by 2020.
"Starbucks is clearly showing some leadership here by being the first business to make a global announcement to reduce plastic footprint," Sondhya Gupta, a senior campaign manager at SumOfUs, told Observer. "Although plastic straws are only a small part of the waste humans produce, eliminating them is a very good first step to take, because straws are unnecessary for most people."
Starbucks' strawless lids are currently available in some 8,000 locations in the U.S. and Canada. A larger-scale rollout will begin in North America this fall and in Europe and the U.K. next year.