This season of The Bachelorette just might be the most dramatic ever—but only offscreen, because of serious casting problems. On the show, the drama between the dudes is downright yawn-inducing (and that's being polite, sorry Crazy Chris.)
Every Tuesday, we'll be ranking Becca's top contestants based on how well they performed the night before and exactly how they might completely fall apart throughout the season. It's the perfect way to keep up with the contestants.
On this episode, the gang ventured to Richmond, Virginia, because apparently they're operating on a shoestring budget this season. (It's definitely no Dublin.) Becca and Jason enjoyed their one-on-one at the Edgar Allen Poe Museum, because nothing says romance like the nightmare-inducing short story The Tell-Tale Heart that you read in middle school.
Then, the whole squad came through to meet with Abraham Lincoln and George Washington, who at this point are more eligible than they are. Even Virginia's Governor is less problematic than her remaining dudes.
We bid adieu to Crazy Chris, who proves he truly does have the emotional range of a character actor. We also said goodbye to Connor, a live action Jimmy Neutron. And finally, flat-earth assaulter Lincoln Adim went away for good.
While President Lincoln is not number one, we have rounded up Becca Kufrin's remaining suitors and ranked them based on their chances of winning, from least likely (stuntman and softcore porn star Leo is not long for this world) to most likely to win her heart (see: Colton Underwood, best known as Aly Raisman's ex-boyfriend).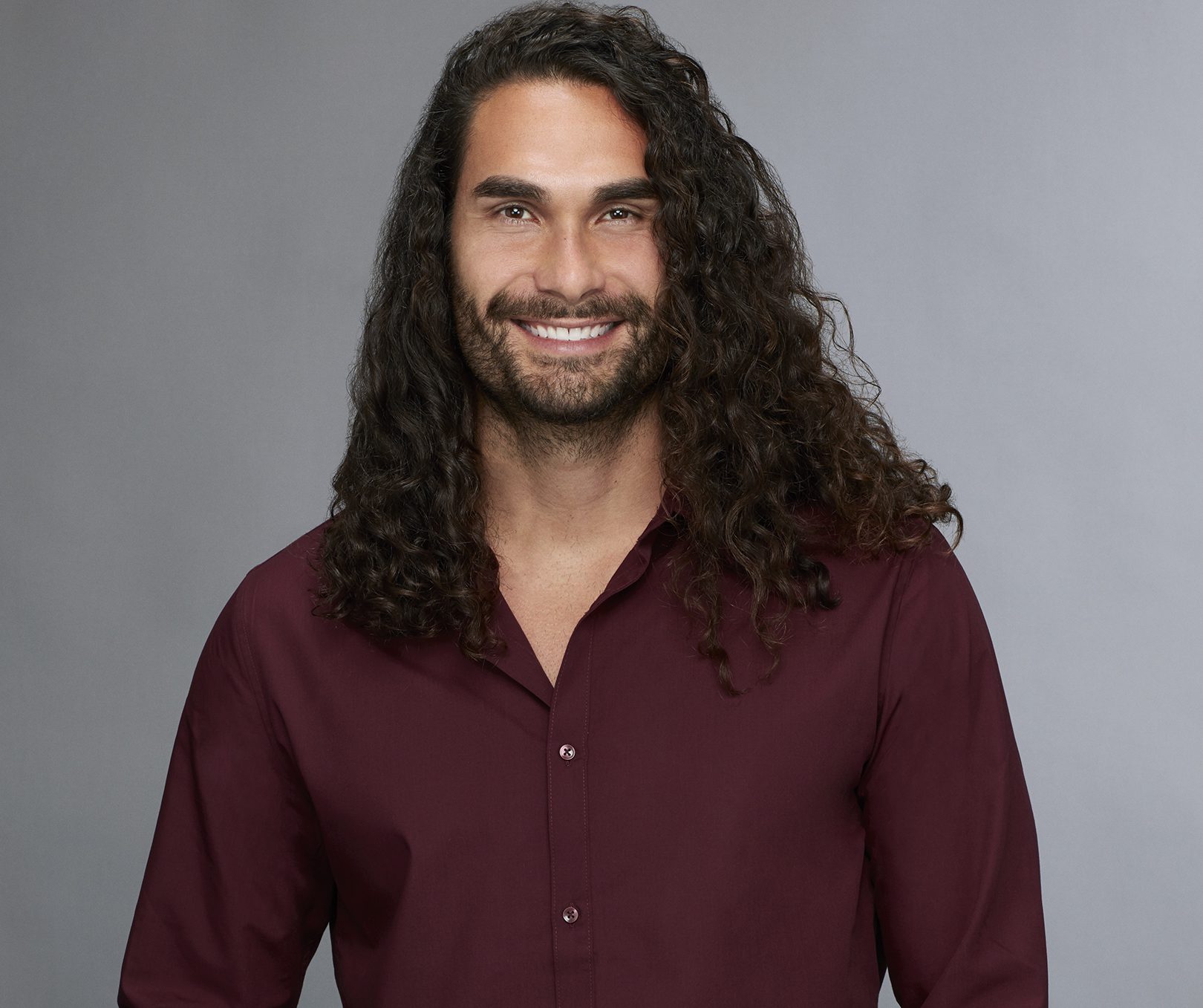 Name: Leo
Rank: 6
Rank Last Week: 7
Reason for Ranking: Formerly of man bun fame, the stuntman is now best known for starring in a softcore porn called High Heel Homicide.
This week, Leo scored a one-on-one and she took him shucking. Post-boat, Becca couldn't exactly ditch him when she knew that screaming fans were waiting for them at a second locale, just in time for a Morgan Evans concert.
While Leo seems entirely genuine, which is exceedingly rare on this franchise, their connection says friend zone. He would do well on Paradise, though, as long as his hair could withstand the humidity.
Why He Might Completely Fall Apart: We can't see the seemingly vanilla Becca going for Leo and his prior experience (and we're not talking about trampoline time)…although you never know, the now-Duchess of Sussex did date former porn star Simon Rex.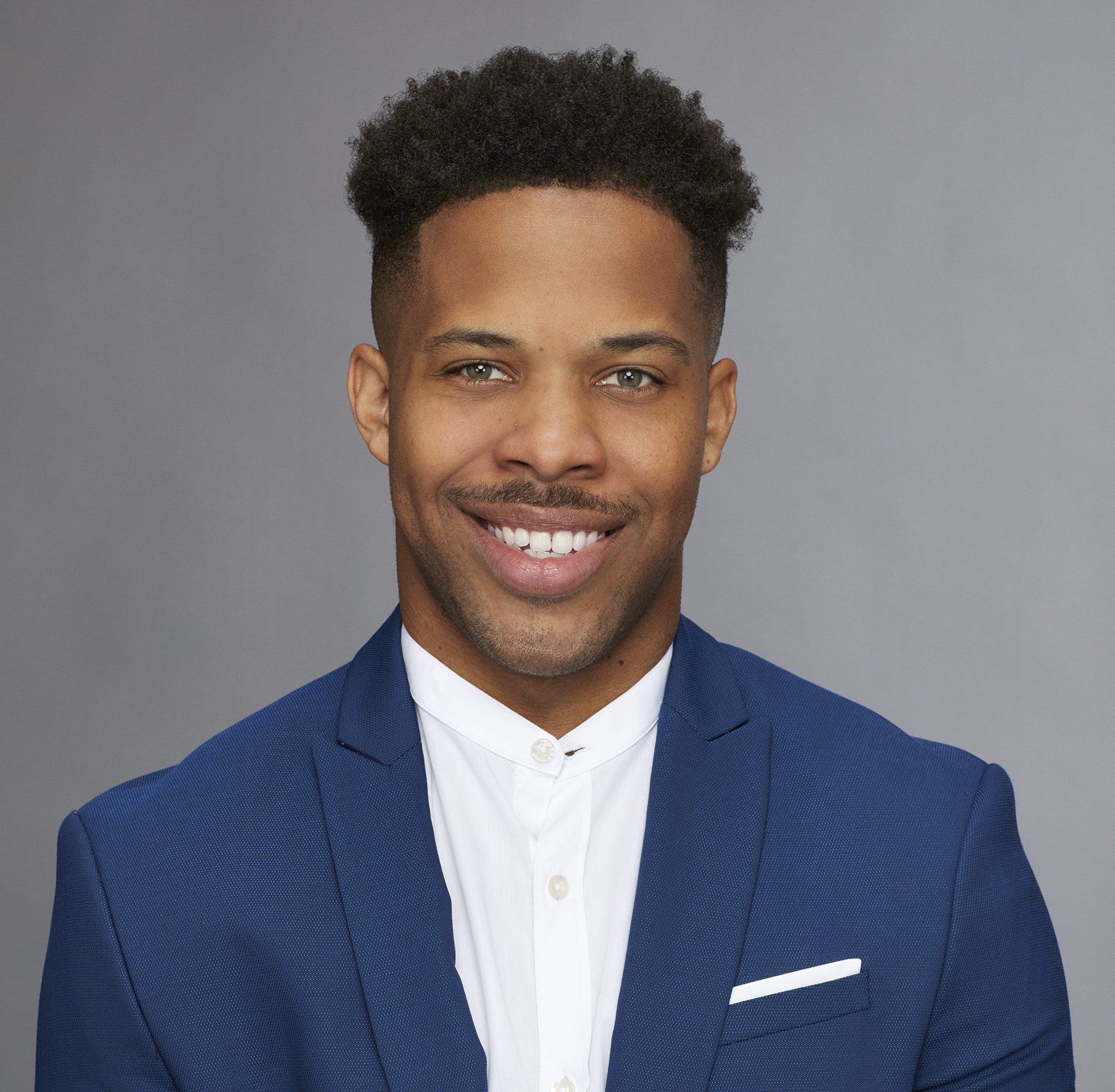 Name: Wills
Rank: 5
Rank Last Week: 4
Reason for Ranking: They both love Harry Potter (of course, so do millions of other people as it was one of the bestselling books of all time).
He's worn silk bombers worthy of Queer Eye's Karamo, along with a plaid zoot suit that looked like it walked off the set of Clueless. Here's to hoping Wills isn't a milkshake duck, because at this point, he's our (and Becca's) last hope.
Why He Might Completely Fall Apart: Becca had to watch him walk over this hill, which is hard to get over (literally).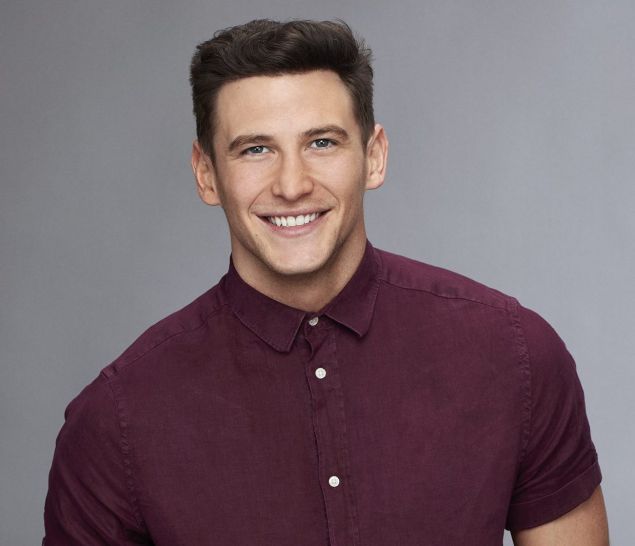 Name: Blake
Rank: 4
Rank Last Week: 3
Reason for Ranking: Blake has just the type of forgettable face that all but guarantees he'll make it to hometown dates. By the time you scroll past this picture, you'll forget he's ever existed, which means he'll slide under the radar and into Becca's heart. He also boasts the pushed back hair of Aaron Samuels and the type of square chin that makes him look like a Ken doll aspiring to be a G.I. Joe.
Blake announced that he's "able to be vulnerable and open to great love," which means Becca will 100 percent go for someone who has his guard up.
Why He Might Completely Fall Apart: Blake Squarehead declared his love and Becca looked ready to put him in the friend zone.
Name: Garrett
Rank: 3
Rank Last Week: 2
Reason for Ranking: Sure, Garrett was exposed for liking racist, sexist and xenophobic memes, but Becca's cool with it now. And it's not like she could check her phone while she's busy being charmed by his lukewarm personality.
Becca feels like she can be herself with Garrett, which is certainly true, as long as her truest self voted Trump. I'm just ready for Garrett's ex-wife to come through with the hot goss. Their deeply uncomfortable, drone-directed wedding video has already surfaced.
Becca told her number one gentleman caller that he reminds her of his dad. In the real world, this would immediately result in a breakup, but in the Bachelor Nation, that means he's all but guaranteed a Neil Lane meet up.
Why He Might Completely Fall Apart: Becca is a noted Hillary Clinton supporter and loves Joe Biden so much she has a shirt hoping he'll run in 2020. If politics comes up, it's entirely possible Garrett will go home despite getting her first impression rose.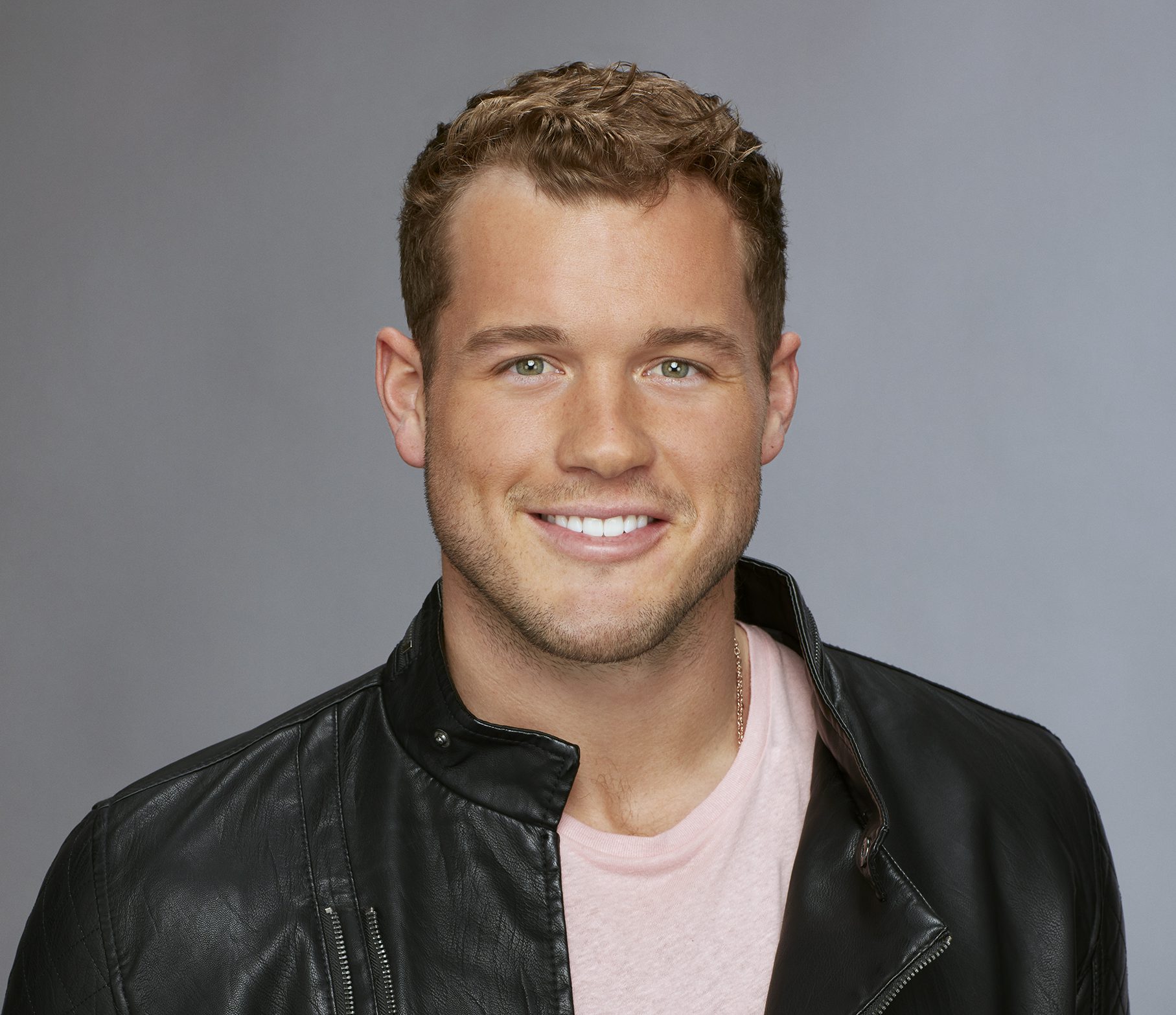 Name: Colton
Rank: 2
Rank Last Week: 1
Reason for Ranking: Athletes are always popular on The Bachelorette (just ignore the fact that Colton never actually suited up for a Chargers game). If you need proof that he'll make it far, just look at former baseball player Josh Murray and current SEC commentator Jordan Rodgers. Plus, Colton dated Olympian Aly Raisman, so he's used to the spotlight. Hopefully, Aly Raisman isn't a member of Bachelor Nation, because this already tepid season would really be ruined for her.
Now that Clay's gone, she needs to keep a footballer around. It's practically Bachelorette law.
Colton is not here for the right reasons even if he convinced Becca that he's ready for marriage—but he might be ready for marriage to Tia. Last night was the first episode of the season where he didn't discuss his former fling.
Colton explained that he would like to take Becca to a dog park. If that's not love, what is? (Literally anything else.) He gets the group date rose because Becca is into him despite his love for Raven's BFF.
Why He Might Completely Fall Apart: Colton dated Tia right before the show started, but that shouldn't bother anyone, since the franchise is about making sloppy seconds seem appealing.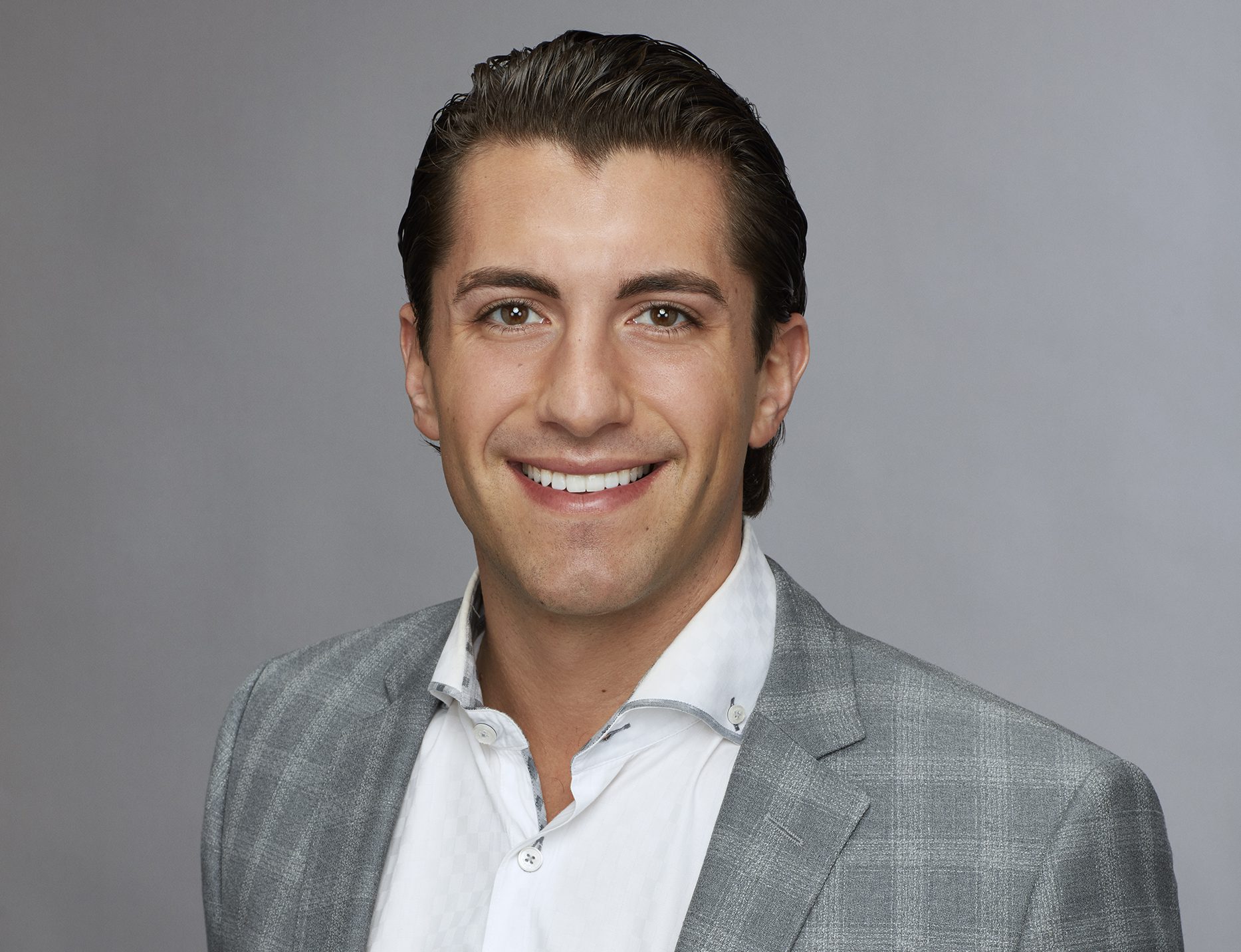 Name: Jason
Rank: 1
Rank Last Week: 5
Reason for Ranking: Was his entire aesthetic inspired by Andrew Keegan from 10 Things I Hate About You? He looks pensive in his picture.
Jason made a mega-jump because he managed to open up, despite a date that would exclusively appeal to Literature nerds and goth teens. The pair ventured to the Poe museum, which not only exists, but would be a high school teacher's dream vacation. And much like high schoolers, they spent the majority of their date making out, learning about Poe and hanging out with his homeboys.
According to Reality Steve, Keegan and Becca were supposed to go white water rafting, but when the weather didn't cooperate they were forced to spend the day celebrating Poe with Hot Topic's best-dressed constituents. Despite the dreary locale, Becca was enamored with his used car salesman vibes.
Despite having almost as little screen time as Connor, Jason might prove to be this season's dark horse. Becca seemed smitten with him after his bros confirmed he was, in fact, a good dude. After Becca opened up about losing her father, their connection only deepened, resulting in another make out session (this one was outdoors). He would be a far superior choice, especially when her options include racist Garrett and Tia-obsessed Colton. But hey, at least Lincoln is gone.
Why He Might Completely Fall Apart: He might run out of hair gel before the season is over.