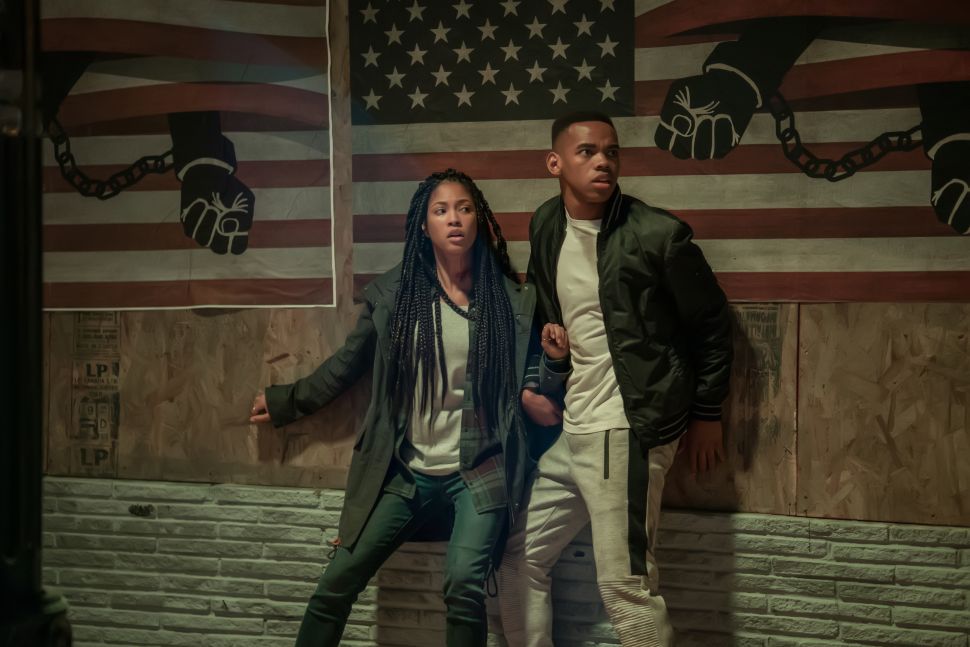 Universal Pictures is rightly lauded for its box office smash hits such as the Jurassic World franchise and the Fast and Furious series, both of which rake in billions of dollars worldwide. While gargantuan grosses is the goal of every studio, it's can be difficult to generate big profits when your tentpoles routinely cost around $250 million to make and more than $100 million to market. Plus, there's a massive amount of risk involved for such expensive endeavors. That's why there's immense value in Universal/Blumhouse's impressive bang-for-your-buck Purge franchise, which brings in solid earnings at the box office against minuscule budgets.
The First Purge opened Wednesday with $9.4 million, including $2.5 million from Thursday previews. That's a strong start to the counter-programming of this weekend's Ant-Man and the Wasp, which is expected to claim the top spot at the box office. Dropping on July 4 was not only a cheeky wink at The Purge's political undertones, but also a creative way to carve out more breathing room from the Marvel blockbuster. With nearly $10 million already in the bag, The First Purge is well on its way to profitability given it's tiny $13 million budget.
In fact, that's how all of the Purge movies work, and it is the defining strategy behind Blumhouse Productions. Crowd-pleasing genre efforts made on micro-budgets typically lead to big profits. They may not break records or end up on any top-10 lists at the end of the year, but studios need to subsist on these kind of singles and doubles in order to have the financial leeway to swing for the fences later on.
The three previous Purge films were made for a combined total of just $24 million yet grossed nearly $320 million worldwide.
That's far more lucrative than recent franchise flops such as Sony's The Dark Tower ($60 million budget, $113 million worldwide), STX's Valerian and the City of a Thousand Planets ($177 million, $225 million) and Disney's A Wrinkle in Time ($100 million, $132 million). Sometimes, less really is more, and when studios lose sight of the smaller-scale efforts that connect with audiences, it could leave them vulnerable to huge financial losses on bigger budget risks. The mid-budget film is currently being squeezed out of existence in today's franchise dominant era, but The Purge films and others like it are just a small reminder why studios shouldn't give up completely on the little guy.
Quietly, the horror genre has become a consistent moneymaker in Hollywood. Yet while Silence of the Lambs landed multiple Oscars, "scary movies" have often been treated as secondary artistic pursuits by critics and awards bodies. Thankfully, that paradigm is beginning to change thanks to the critical success of Jordan Peele's Get Out and John Krasinski's A Quiet Place. Last year's It also proved to be a mega blockbuster ($35 million budget, $700 million worldwide) that hit with critics for the most part (85 percent on Rotten Tomatoes).
So even if The Purge films aren't your cup of tea, their success is healthy for the movie industry and beneficial for theatergoers who don't always want to see superheroes, dinosaurs and aliens at the multiplex. Other studios should take note.