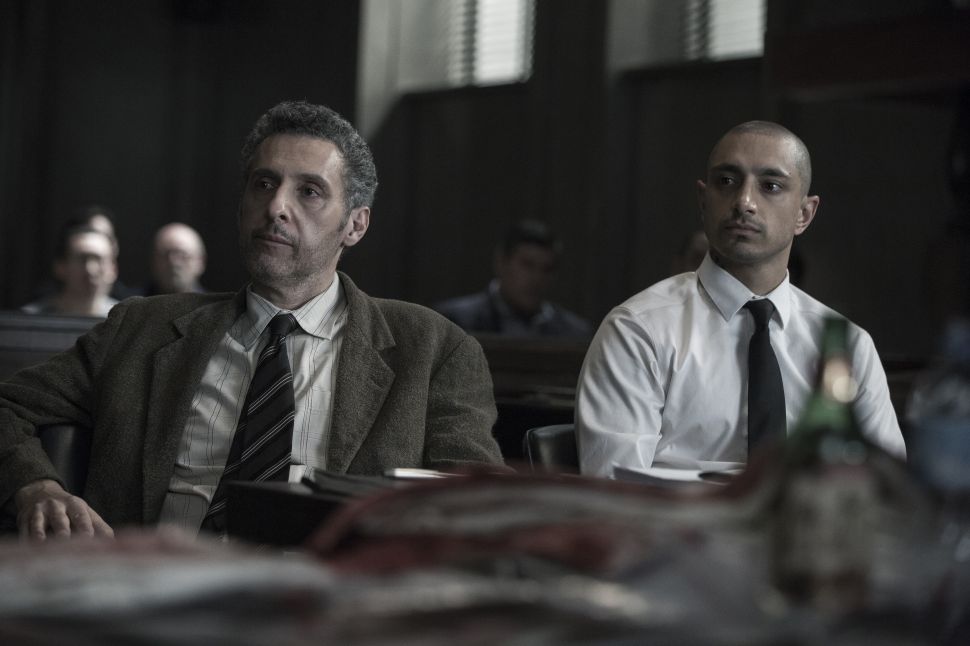 Ever since HBO's The Night Of delivered one of the best series premieres in history back in Summer 2016, viewers have been wondering if there's any story left to tell. Though the rest of the eight-episode limited series could not wholly live up to the expectations set by that stellar first entry, the John Turturro and Riz Ahmed-led tale did enough to make its mark in the competitively crowded Peak TV era. The fact that we're still discussing a potential continuation at all speaks to the new arena HBO finds itself in as it battles against Netflix.
Now it sounds as if HBO is on board with a second season, but is waiting to see if co-creator Steve Zaillian is interested.
"Steve is a little bit like Larry David, he will come to us when he's ready," HBO President of Programming Casey Bloys told IndieWire, in reference to David's tendency to wait until he's ready to begin working on another season of Curb Your Enthusiasm. "For a creative executive, that's a nice feeling because if Steve is saying 'I've got it,' I know he has it. So we're giving him his time, and he'll come to us when he's found it."
The first season proved to be a hit, averaging a healthy 1.4 million live weekly viewers and winning five Emmys, including an Outstanding Lead Actor statue for Ahmed. When asked about a possible second season last year, Zaillian made it seem like he was on board if the right idea came along.
"And when I say 'we,' I mean [co-creator] Richard Price and myself, If we can come up with something that we fall in love with, we'll do it. If we don't, we won't," he said.
This could be the new normal for the premium cable channel as it looks to scale up its investments to better take on Netflix. Prior to the in-development Game of Thrones spinoffs, HBO had never built a new series out of an existing brand. Now they're developing a prequel movie to The Sopranos and ordering new seasons of limited series conceived as one-and-done endeavors such as Big Little Lies and potentially The Night Of.
Bloys had said that he has "no plans to dilute the HBO brand in favor of volume of programming," but re-investing into existing titles is a smart way to build a roster of small screen franchises. While it also comes with creative risk that might hurt quality, there very much seems to be a market for additional content tied to popular properties. Meryl Streep wouldn't agree to Big Little Lies season two unless she thought it was going to be a winner.
The marketplace is changing and HBO appears willing to change with it.