Simply by way of its Instagram-friendly décor, The Wing is primed for social media, featuring pops of pale pink, cushy yet modern armchairs, rows of brightly colored phone booths and cheeky printed wallpaper throughout all of their four current locations. But, unlike Soho House, The Wing actually welcomes snaps, and you won't have any awkward moments like a manager walking over and reprimanding someone for trying to get a photo of rosé.
And now, the all-women, members-only social club and work space, founded by Audrey Gelman and Lauren Kassan in 2016, is letting those who don't belong get in on that action. No, this does not mean you are invited to spend the workday rubbing elbows with Hillary Clinton and Lena Dunham at one of the fashionably outfitted outfitted locations! You are, however, formally invited to spend money on some fun summer merch!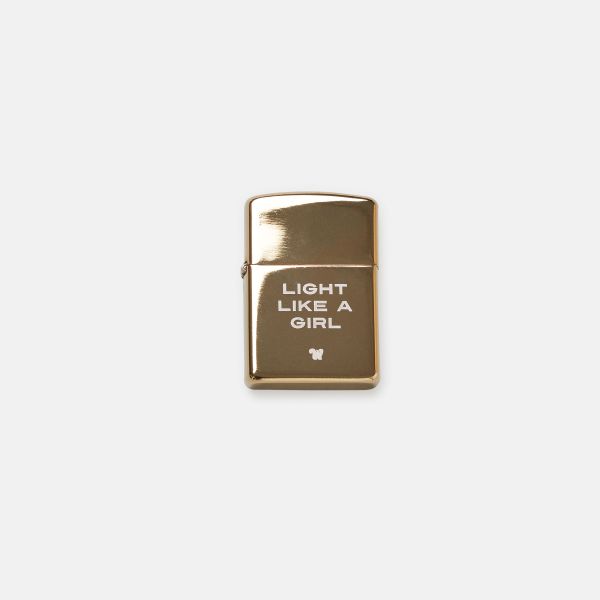 The Wing's new 21-piece collection launches today, and comes at a (thankfully) more feasible cost than actually joining the club (which will run you $2,700 per year for access to all locations, or $2,390 per year for a single location). In fact, the entire line is priced under $60, with sizes ranging from S-3XL. Even better, a portion of the proceeds will be donated to the Women's Prison Association (WPA), a nonprofit partner of The Wing.
This isn't The Wing's first foray into merch. The original collection launched in December 2016, with a follow-up to that in May 2017. This new line, however, is the first designed entirely in-house by The Wing's creative team—and includes collabs with brands like Otherland, who helped design a custom $40-$45 Harvest candle which, inspired by the "warmth and strength" of The Wing community, smells like frothed milk, steamed rice accord, iris and sandalwood.
The collection is shoppable to everyone online, and non-members can see the pieces in person at the Dumbo location's shop, which is open to the public. Alas, only members are able to peruse the pieces at the Flatiron, Soho and D.C. outposts.
A number of the apparel items aren't too obviously made by The Wing, like high white socks emblazoned with the phrase "In Sisters We Trust," a robe stitched with "Extreme Self-Care," and various other t-shirts with a number of girl power-esque sayings, plus hats, towels and more.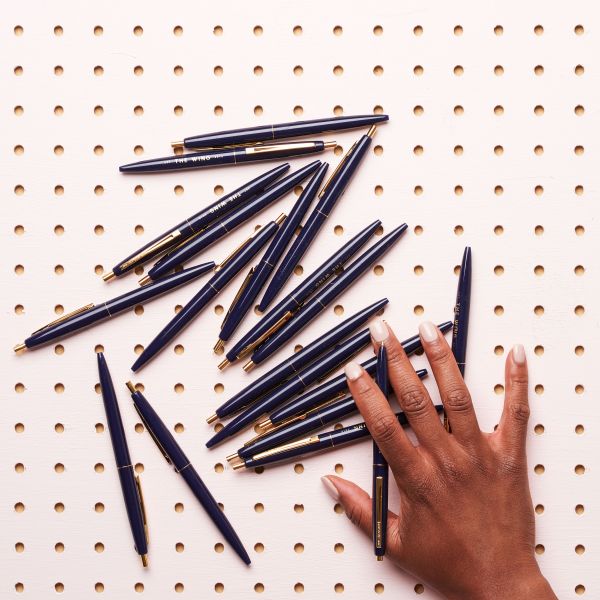 Then there are pieces like a $4 pen inscribed with "The Wing" and a $35 canvas tote that reads "The Wing Women's Club." As cute and affordable as they are, we're wondering if it might feel a little strange spending money scooping up these items as a non-member of the (very pricey) club. Sort of like that episode of Friends with Joey's nonexistent Porsche.
But then again, as a non-member, I'm prepared to order the $35 terrazzo water bottle online, despite my lack of a membership, because hydration is important and also the different shades of pink, orange, yellow and beige are hard to resist. I've also never been able to say no a good pen—my purse is usually filled with at least five, often taken from a restaurant, hotel or member's club to which I may or may not belong (sorry!).
Moving on from my stylo-loving ways, all the feminist slogans are also super cute, like the gold lighter etched with "Light Like a Girl." Just saying, it's perfect to light the aforementioned milk aroma candle, though a summery fragrance might be better, especially for dairy naysayers.