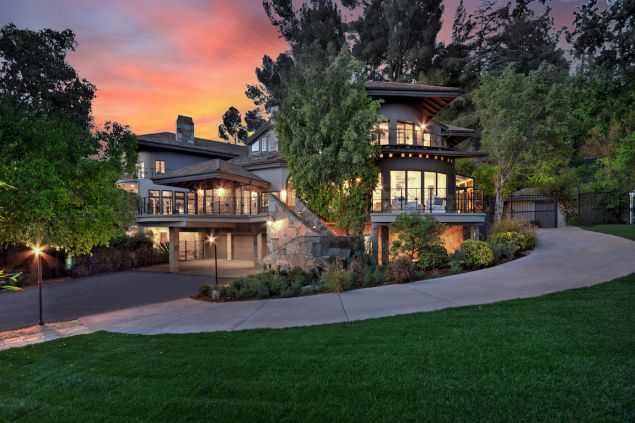 A palatial home custom-built by late, legendary musician Tom Petty is now for sale, but the Encino house's history is more like runnin' down a nightmare.
It all began when an arsonist set fire to the property in 1987, while Petty and his family were in the house—nearly everything was destroyed, except for the basement recording studio. Petty subsequently decided to rebuild the entire estate, creating the present 11,439-square-foot mansion, but when he divorced Jane Benyo in 1996, she ended up with the home.
Benyo proceeded to convert the aforementioned studio into an apartment, and then tossed the house onto the market in 2013 with a $3.58 million price tag. Alas, she lost the home to foreclosure in 2015, but the messy tale isn't over just yet.
Apparently, while the bank was dealing with the legal issues, the home was rented out to a tenant who threw some aggressive parties that were less '80s rock and roll and more tawdry depths of hell—no one's sure exactly what happened, but photos were discovered of "pole dancers in the drawers," according to Realtor. But no, the story hasn't ended! The tenant refused to vacate the property, and proceeded to put a sign up "threatening violence" and saying anyone who came through would be "prosecuted and subject to military law." Maybe he took "I Won't Back Down" far too literally.
Anyway, law enforcement was victorious, but it involved a SWAT team and helicopters to get the renter out, which cleared the way for the current owners to scoop it up last year for $2.6 million.
This finally brings us to the newly updated, six-bedroom, 10-bathroom property that is now up for grabs for nearly $5 million.
The owners completed a renovation overhaul of the home after buying it, adding details like herringbone tile and Carrara marble. There's a rockstar-sized stone fireplace in the living room, with driftwood beamed ceilings throughout. The kitchen is equipped with marble countertops and an island, in addition to a brick-framed oven.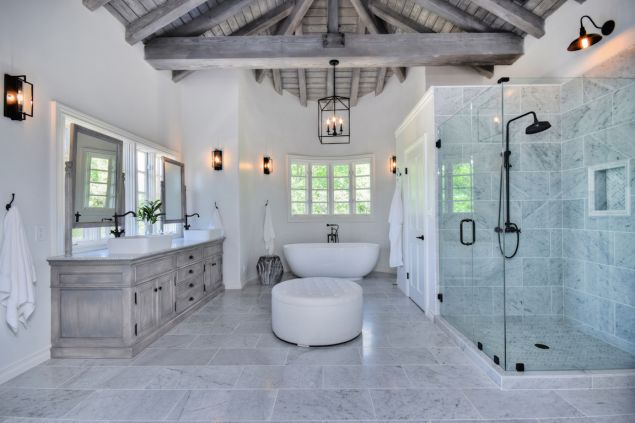 The master suite has a view of the casual waterfall outside that flows from a stream into the pool, and it has its own costume room—there's a rumor (Rumours, if you will) that Stevie Nicks would hide out in the area, accessible via a ladder, for short periods of time. It's not clear why she did so, but as a completely biased Fleetwood Mac and Stevie Nicks fangirl, this sounds like one of the best parts of the home.
Perhaps more objectively attractive features include an outdoor kitchen near the pool and spa, as well as a pool house is composed of full living quarters, three bathrooms, an indoor kitchen, wine storage and a gym, right by cabana.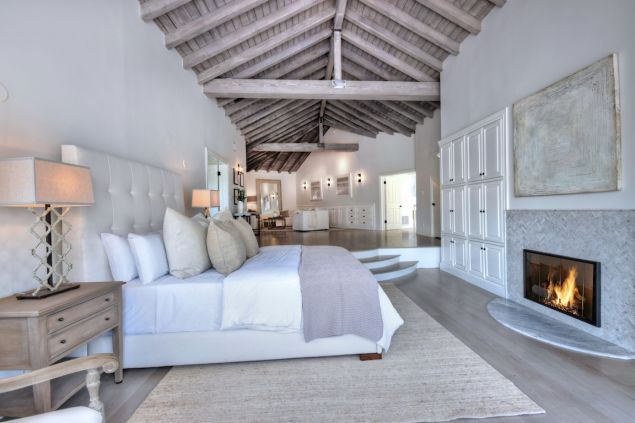 And this isn't the only Petty property to pop up for sale since he passed away last October. His former lake house has been lingering on the market since last June, and is now listed at a nearly $1 million discount.