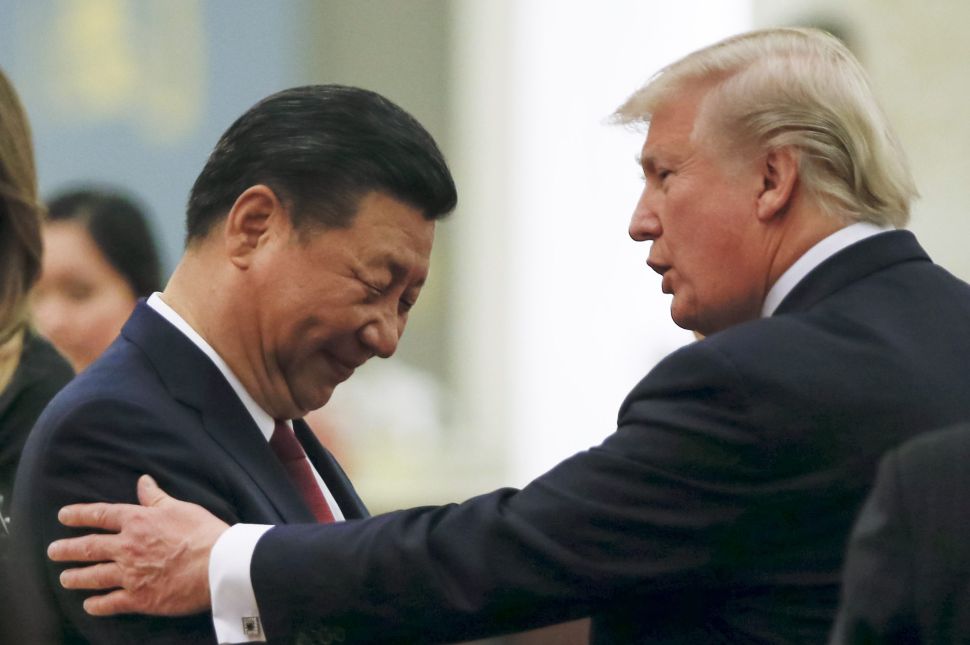 Despite repeated warnings from the business community about the harm of high tariffs on American consumers, President Donald Trump has no intention to slow down the trade war.
After imposing two rounds of tariffs on $234 billion worth of Chinese imports, the president said this morning that he is ready to slap new tariffs on everything from China, which would total $505 billion a year. "I'm ready to go to 500," Trump said in an interview with CNBC.
"I'm not doing this for politics, I'm doing this to do the right thing for our country," Trump said. "We have been ripped off by China for a long time."
China fought back on Trump's first round of tariffs on $34 billion of Chinese products with equivalent tariffs on American goods, but Beijing hasn't responded to the follow-up tariff threat on $200 billion of imports (set to take effect in September) or the new announcement this morning.
In any case, China can't afford to keep retaliating with equivalent tariffs, since it imports only $187 billion of goods from the U.S. every year.
For now, the consensus among Wall Street analysts and trade experts is that China would seek to bring in currency as a leverage in the trade talks. Specifically, China can artificially devalue its currency, yuan, against the dollar to make its exports ostensibly cheaper for American buyers.
This speculation is already seeing evidence in the currency movements recently. In the past month, the value of yuan against dollar has fallen at the fastest pace since 2016.
In fact, the decline of the yuan following Trump's earlier tariff hikes is believed to have triggered his further tariff moves.
"Trump made China's history of currency manipulation and outright mercantilism a cornerstone of his populist GOP primary contest throughout 2015 and 2016. Any sustained slide in the yuan will no doubt bring forth additional tariff threats," Anthony Mirhaydari, founder of Edge, an investment advisory newsletter, wrote in a commentary for CBS News on June 27, shortly after the yuan began to fall on Trump's first round of tariff hikes.
As of Friday, the yuan has plunged to its one-year low of 6.80 per dollar. And yet, the Chinese central bank shows no sign of intervening.
"The real risk is that we have broad-based unravelling of global trade and currency cooperation, and that is not going to be pretty," Jens Nordvig, a top Wall Street currency strategist and founder of Exante Data, a New York-based financial consultancy, told Bloomberg on Friday.
"Trump's rhetoric over the last 24 hours is certainly shifting this from a trade war to a currency war," Nordvig said.