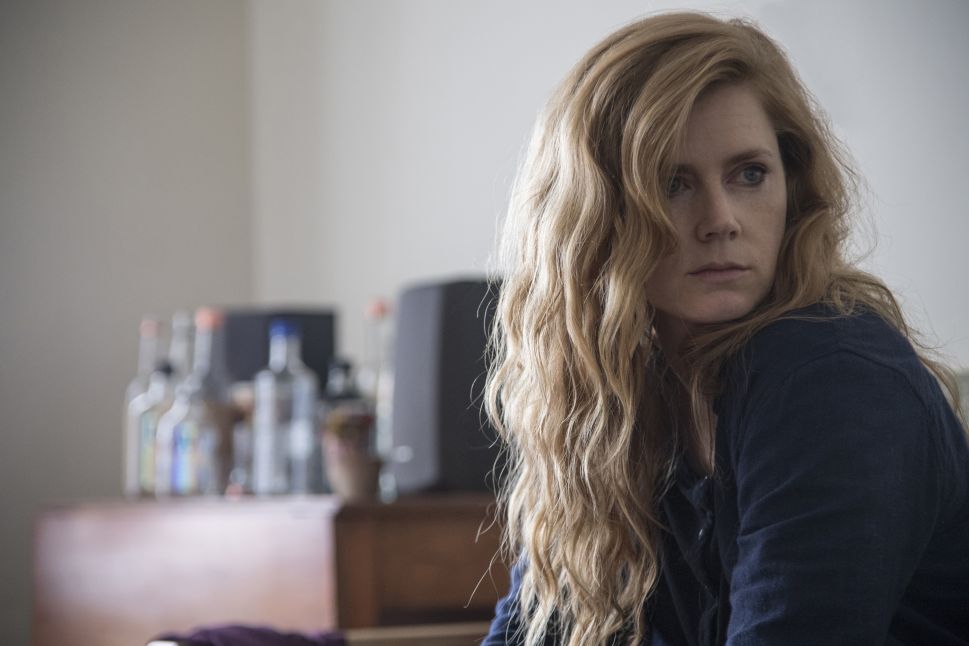 HBO's Succession isn't quite the sensation the network may have hoped it would be, but Amy Adams' Sharp Objects stands a good chance at becoming the show of the summer.
Sunday night's series premiere scored a very impressive 1.5 million live viewers, per TheWrap. It's HBO's best series premiere since Westworld took home 1.9 million viewers in 2016 and, crucially, higher than the debut of Big Little Lies, which earned 1.1 million last year. That female-fronted limited series when on to average nearly 1.2 million live viewers per week.
When accounting for delayed viewings on HBO Go and HBO Now, Sharp Objects took home a total of 2.1 million viewers, a number that is sure to rise considerably when Live + 3 Day and Live + 7 Day ratings are factored in. When accounting for those numbers, Westworld's second season averaged right around 10 million weekly viewers, while Big Little Lies took in around eight million.
If Sharp Objects can put up comparable stats, HBO will be quite pleased. Its darker material may not exactly be best suited for broad appeal, but the series has generated strong reviews and Adams' star power could play a big factor in the show's success. The series marks yet another instance of HBO wooing a movie star to the small screen with the promise of juicy prestige television, following Reese Witherspoon and Nicole Kidman in Big Little Lies and Matthew McConaughey and Woody Harrelson in True Detective. Whether or not it can leave the same cultural footprint remains to be seen.
Sharp Objects is based on the Gillian Flynn novel of the same name and follows Camille Parker, an alcoholic reporter with a dark past who returns to her home town of Wind Gap, Missouri, to investigate a string of murders. It airs Sunday nights at 9 p.m. ET on HBO.