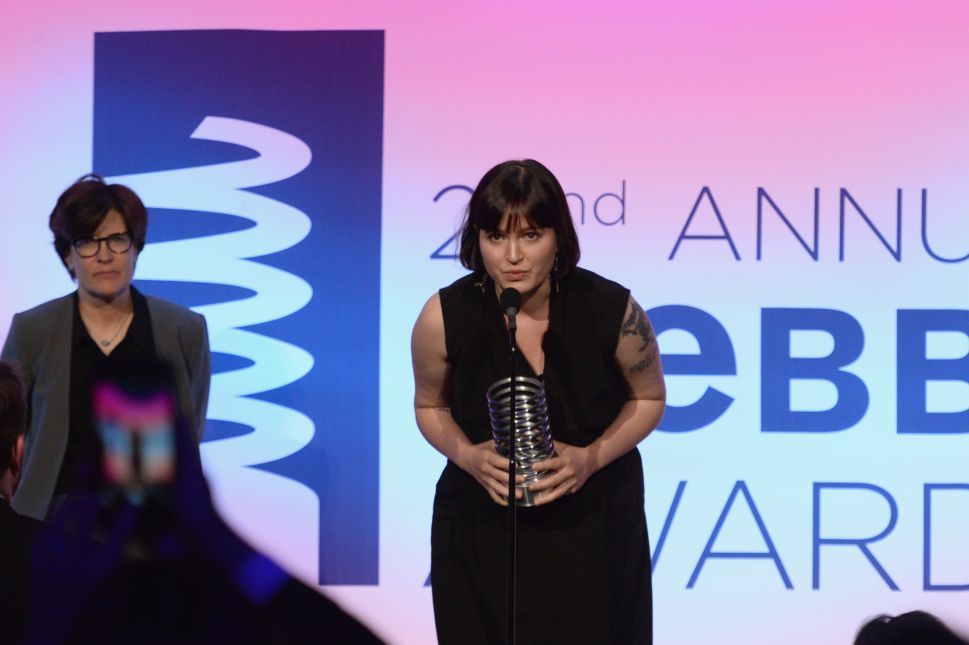 Susan Fowler Rigetti's "very, very strange year at Uber" is now paying career dividends.
The engineer who exposed the rampant sexual harassment at the ride-sharing firm in a viral blog post last year is joining The New York Times.
Fowler Rigetti (who got married soon after her blog hit Silicon Valley like a gut punch) will be a technology editor for the Gray Lady's op-ed section starting in September. She will write and commission tech pieces, working from California.
It's not just the blog that gives Fowler Rigetti writing bona fides, however. She also worked at Stripe, launching the payment service's tech magazine Increment.
And Fowler Rigetti isn't the only eye-catching tech hire at the Times lately. Two weeks ago, the paper added Recode's Kara Swisher as an op-ed contributor.
Ironically, Swisher interviewed Fowler Rigetti last year in the aftermath of her explosive 3,000-word piece, which featured sordid details about male Uber employees who said they were in open relationships and wanted to have sex with her.
Fowler Rigetti's managers didn't allow her to transfer to another department after this incident because she apparently had "performance problems." In fact, all of her performance reviews were perfect.
The blog's revelations led to the resignation of Uber founder Travis Kalanick and exposed harassment before #MeToo became a viral phenomenon. In fact, Fowler Rigetti was one of the "Silence Breakers" in Time magazine's Person of the Year issue.
Swisher and other female Times staffers like Maureen Dowd celebrated Fowler Rigetti's hiring.
Fowler Rigetti has plenty to keep her busy besides the Times job. She's writing a memoir, and her Uber saga also inspired the upcoming film Disrupters, which is billed as "Erin Brockovich meets The Social Network."
She's also challenged forced arbitration clauses, which allow employers to settle harassment cases out of court. Uber recently stopped using this tactic, as have other tech companies like Microsoft.
The Times' recent string of smart tech hires comes after a big speed bump earlier this year.
In February, the paper hired Quinn Norton as a tech op-ed writer. But social media users began surfacing old tweets in which she defended neo-Nazis and used words like "nigger" and "faggot."
So as quickly as they hired Norton, the Times let her go. Her career at the Gray Lady lasted a total of seven hours.
It's safe to say that Fowler Rigetti's Times tenure will last considerably longer than that.