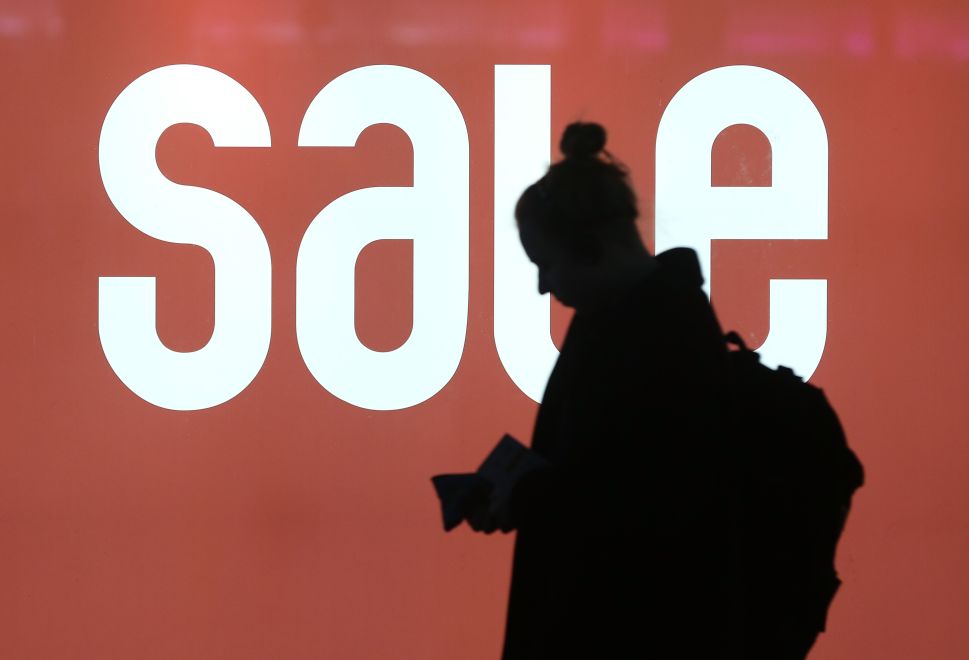 Evelyn Zhang, a 29-year-old teacher living in Jersey City, N.J., was hoping to find a good deal on a Dyson vacuum cleaner on Amazon Prime Day. But, after a few disappointing site crashes, she looked elsewhere. Before long, Zhang found one on Walmart.com for the same price as on Amazon. She bought it.
"For the same price. I'd rather buy from Walmart. After all, it still has physical stores if anything goes wrong. By the way, Walmart offers free two-day shipping just like Amazon Prime," Zhang said.
Monday was Amazon's fourth Prime Day; it was also the first year Walmart (and several other Amazon rivals) put up competing sales events. In the e-commerce space, Amazon still leads the race by a wide margin. (According to latest numbers, Amazon owns half of all U.S. online sales, while Walmart only owns four percent.) But Walmart is catching up steadily and quickly.
In fact, shoppers like Zhang who favor Walmart over Amazon reflect a key difference between the two retail giants in their quests to win the retail war: While Amazon is gradually expanding from online to offline (by opening more physical stores and acquiring brick-and-mortar chains like Whole Foods), Walmart is on an exact reverse route. And that could give Walmart a much stronger kick in the game.
"The assets at disposal at Walmart are nothing like I've ever experienced: 4,700 warehouses around the country within 10 miles of most population," said Marc Lore, Walmart's head of U.S. e-commerce and Jet.com, at the Fortune Brainstorm Tech conference in Aspen on Monday. "Products get in there in full truckload quantities. It's the most efficient you can possibly get products that close to customers. And, by the way, those warehouses are already profitable."
In even better news for consumers, Lore said that Walmart would soon offer same-day delivery to 90 percent of the U.S. population. The service is expected to cover Walmart's top 100,000 products, including fresh produce and frozen goods.
Over the longer term, Walmart is betting on an emerging trend called "conversational commerce."
Six weeks ago, Walmart's newly formed startup incubator, Store No.8, debuted its first project, a personal shopping service led by Jennifer Fleiss, the famous founder of Rent the Runway.
The new venture, named Jetblack, provides a personalized shopping service through text messaging. It also utilizes the help of artificial intelligence-powered virtual assistants to fulfill basic shopping needs, based on a customer's shopping patterns recorded by Jetblack.
It's easy to see why this idea brought Fleiss and Walmart together. It aligns perfectly with Walmart's key expertise, which is retail, but it exists upon the data-centric nature of a digital economy.
Jetblack is starting with the New York market, where Fleiss said shoppers spend the most amount of money but have the least amount of time to shop. Plus, there's no better place than New York to collect consumer data quickly.
"We want as much data as possible," Fleiss said on Monday on a panel with Lore. "The first learning [from our data] is that shopping has become mature for most people. We've talked to thousands of consumers… Shopping is something they have to check off their list on a daily basis or a few times a day. So, gone is the ability for shopping to be delightful… So Marc and I started off thinking about how do we reinvigorate shopping so it does feel [like] something enjoyable."