The first conversation with my professional sleep coach veered into late-night hot dog consumption around 30 minutes in.
Luckily, I slept fine after July Fourth, I told Dan Daly, who works for Equinox, the up-up-upscale gym chain that recently launched an intensive 12-week program to help its members sleep better. But even on non-holidays, I (and all Americans, I suggested patriotically) sometimes overdo it. How should I handle that situation? Belly full of meat, thrashing around, staring at the ceiling, desperate for sleep?
Daly, a blonde and fit former college swimmer, told me that, sure, evening snacks are often a problem. But, it's not always that simple. "We want to look for the biggest rock," he said. That rock could be food or perhaps my sputtering A.C. unit. Either way, "move it, then the path becomes clear."
Absorbing such mantras was difficult while also thinking deeply about the nearby machine that shoots an electrical current through people's bodies to measure water content ("the more things we can measure, the more things we can manage"). But the outlook has found acolytes in the thousands of Equinox members who have each laid out $495 for six sessions (in addition to their often $200-plus monthly fees) since the gym launched its sleep training program this past May. After funding a University of California, Los Angeles, study, Equinox rolled out a test: one comprehensive fitness training program that included sleep coaching and one without. Some scientists might consider the sample size small—32 men and women—but the trained sleepers performed better. They lifted more, attained a lower body fat percentage.
"It's the next thing to tap or maximize to give people results," he said.
When Daly began at Equinox nine years ago, his job was all about coaching exercise. The gym soon branched into nutrition. But recently, a new third prong has emerged: what Equinox calls "Active Regeneration." Bold, all-caps on the Equinox website blare, "POWER DOWN. POWER FURTHER." Regeneration includes things now considered obvious, like meditation and yoga. But the centerpiece is sleep.
Equinox is not alone. Possible human Tom Brady and America's favorite casual shirt producer Under Armor teamed up to sell pajamas ($90 T-shirts for men, $100 pants for women) that help you sleep enough to "WAKEUP&SLAY." Brady's sleepwear linens are woven from bioceramic materials that absorb the body's heat and re-emit it as far-infrared radiation—it's inconclusive, for now, if that provides any actual health benefits, but it sure might! You can buy a Beddit ($149.95)—owned by Apple—a thin device you stick under your sheet to track your sleep, or you can try the many free apps (most with abundant in-app purchases available) like SleepCycle, Sleep Time, SleepBot, Sleep++, Sleep Better or Pillow.
None of these can accurately track your sleep quite like a lab (unless you want to buy a $795 medical tracker), but maybe you'll see a change if you pair them with your new bioceramic pajamas boldly printed with "REST". Perhaps, too, the trackers could show alterations in your sleep after using a Casper mattress ($595) advertised via promotional screeds as "planting sleep in a broader spectrum of consciousness," or in the potentially billion dollar company's new Dreamery nap studio in New York City ($25 for a 40 minute session). Add in a white-noise machine ($20 to $50) or the app Sonic Sleep ($0.99) that replicates a white-noise machine to block out any racket. And if you're snoring and waking yourself up, the Smart Nora pillow insert ($299) will inflate, then deflate, to stop all that.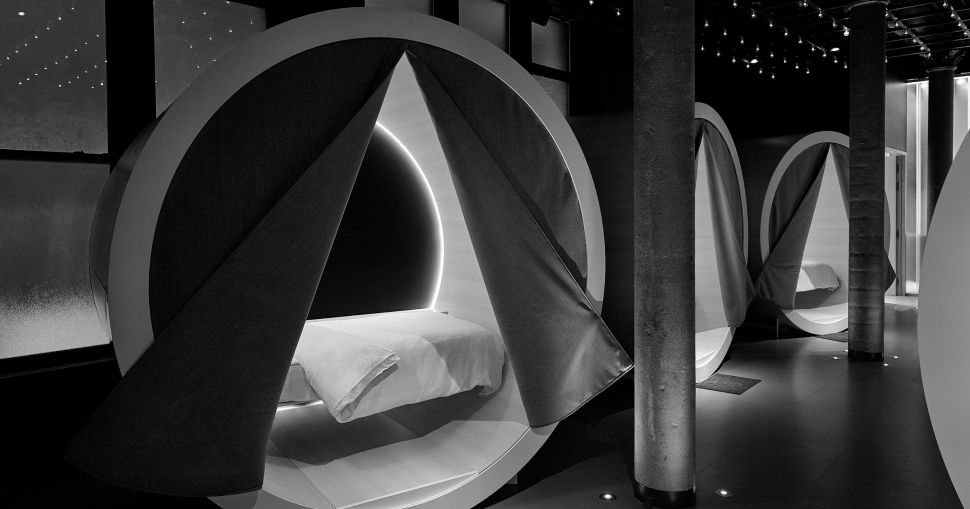 Presuming you skipped the medical grade tracker, you've spent about $2,100 so far on sleep. And the market thinks you won't stop.
"There are billions of dollars stuffed into the mattress!" heralded a 2017 McKinsey marketplace report outlining the growing possibilities of investment in the "sleep-health economy," currently valued between $30 billion and $40 billion. A BCC Research report predicted the sleep aid industry would be worth $76.7 billion by 2019. This includes the traditional players: beds, pillows, big pharma like Ambien. There are, however, a spiking number of new goods as well. In 2017, TechCrunch found that there was $700 million invested in sleep-based startups alone. Sleep is the next frontier in the wellness boom. And every boom is driven by people who spend their own nights dreaming about profits.
For the past few weeks, I've dipped everything but my toe into the craze. I've guzzled melatonin-infused liquids, I've had apps tell me bedtime stories, and I've placed my head on a pillow designed exclusively for napping. Yes, just napping. I've self-run diagnostics (supposedly) on my REM sleep by placing a phone beside me in bed. I am firmly on the sleep wellness wave, to which the "Work hard, play hard" mentality has extended. Now, you must "Relax hard." And pay to do so.
I wondered to Daly if this was a contradiction: the idea of linking unconsciousness with performance. Doesn't that pervert the idea of sleeping? Isn't it about not performing? Isn't it weird to pay the equivalent of an actually pretty nice used Toyota Camry to make relaxation an optimized output? "I think when we think performance, it's really lifestyle performance," Daly explained. "And work performance, and family performance, and things like that. How are you trying to optimize your life? We call this a lifestyle. Our slogan is 'It's not fitness, it's life.' "
David Harris, vice president of health and human performance at Equinox, responded similarly. "It's a question of turning on the culture to understanding the impact of these things," he said. "If you were going to see a psychiatrist or a psychologist, right? People would say that that was a luxury. And yet people find the money to do it. I think for people to see the deleterious effects of ongoing sleep deprivation to their health as being a drag on their health and something that they can control—to take 12 sessions with a sleep coach—[it's] not that big a stretch."
***
As with many wellness trends, the need is real: We're not sleeping enough. According to the Center for Disease Control and Prevention, a third of Americans don't get enough slumber; the government agency considers it a national health problem.
There are long-term effects of consistent lack of sleep: increased risk of Alzheimer's, heart disease, diabetes, depression, prostate cancer and breast cancer. And short-term effects, from poor work performance leading to getting fired to drowsy driving leading to your car being pulled out of a lake. The Nobel Prize in Medicine was awarded last year to three Americans who isolated the gene that controls our internal clock—our circadian rhythm—and connected it to nearly all our biological processes. Economies, supposedly, lose billions every year to sleep-deprived workers. Americans who take sleep-inducing pills, according to research published last year, doubled to 3.1 million between 2007 and 2012.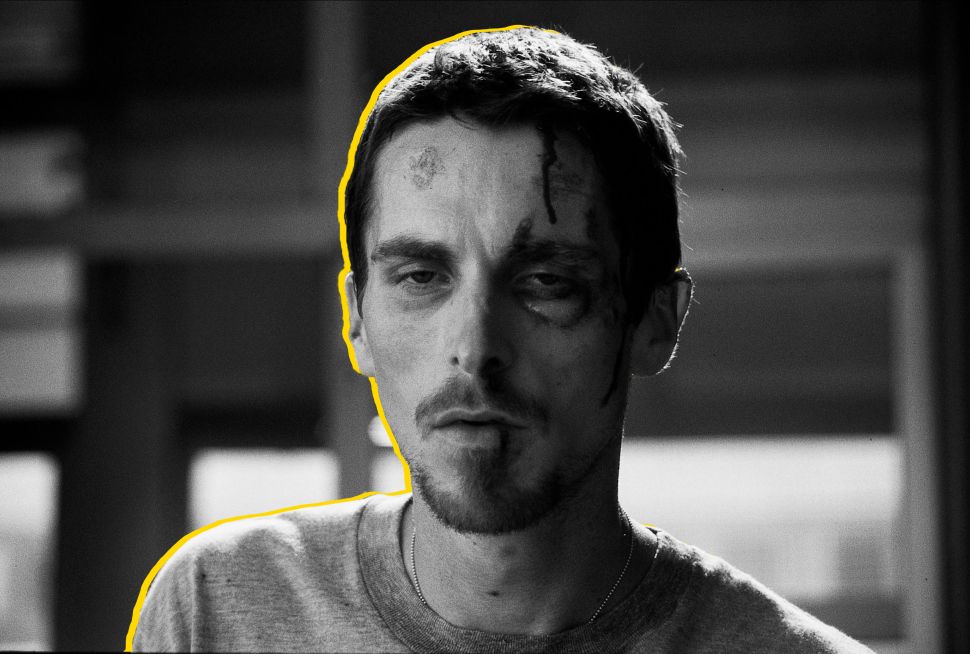 But as with most things, not everyone is affected equally. Black Americans disproportionately are not getting the sleep required: 45.8 percent of black adults don't get the CDC's recommended seven hours of sleep, compared to 33.4 percent of white adults. Night-shift workers are constantly in a bind: fighting against their bodies to get paid. Seventy-four percent of stay-at-home mothers, according to a National Sleep Foundation poll, suffer from insomnia, and studies that will shock no one have found parenting in general to be associated with less sleep.
The booming market feels completely detached from these issues—except in its sales pitch. The people marketing Purple mattresses ($999) will tout the science behind chronic sleep deprivation to encourage you to buy. But is any of this stuff actually addressing our problems?
It's murky and a path we've seen taken before when a health problem becomes a rapidly flooding wellness marketplace. Take food. There's a ritzy, trendy push for better organic produce among those who can afford it. Does that do anything to stem the civic malpractice as our larger society fails to even imagine most Americans eating healthy? Probably not. Can it be connected to inequality to help sell the product? Sure! "By cooking with Blue Apron, you're helping to build a food system that's better for everyone," says the vision statement of Blue Apron. Everyone.  
"When we look at how much money we spend on weight loss and we're just getting fatter and fatter," said Dr. Seema Khosla, chief medical officer at the North Dakota Center for Sleep, "it's the same exact thing. We're going to see that with sleep." It's easy to imagine: Replace your friends' recently incessant focus on the word "steps" with "hours of REM sleep." But that doesn't mean, she explained, that those issues aren't real.
"[Sleep] is something that we used to blow off forever," Dr. Khosla told me. "It kind of is the pillar upon which health and wellness sit. [But] I think it suffers from a lack of urgency." If you have severe chest pain, you go directly to the ER, she said. But "who goes the ER for snoring? We rationalize it: I'm tired because I work; I'm tired because I work and I have kids; I'm tired because I stay up too late. We don't [understand] that sleep impacts—pick an organ—sleep will impact it!"
Isolating sleep's effects organ by organ—or product by product-—can also distract from the bigger picture. It may be more beneficial to think of sleep holistically. "Sleep represents," explained Dr. Russell Foster, head of the Nuffield Laboratory of Ophthalmology and the Sleep and Circadian Neuroscience Institute at Oxford, "essentially a whole bunch of stuff occurring when we shouldn't be active."
Imagine us as early humans trying to hunt in the night. It's dark. We see nothing. We kill nothing. We eat nothing. We fail. And so we stop hunting at night. We evolve, instead, to do other essential tasks during the darkness. Most importantly, to appear to shut down so our body can…not shut down but in fact do all sorts of things. The things it can't while we're awake.
Why do we sleep? "You could well ask, Why are we awake?" Foster countered. Dr. Dieter Riemann, editor in chief of the Journal of Sleep Research, spun his answer similarly to why we snooze: "Maybe the question might be wrong…I mean, this is a philosophical question." Answering why we sleep is like answering why we breathe: because it helps us live. (Philosophy will hopefully be getting back to us soon on why we live.)
When you don't sleep, two actions work on your brain and body. First, a pressure—to fall asleep, to let your body perform the vital functions that require sleep. An internal pressure begging you to close your eyes and give your body what it needs. Plus, an internal clock within your DNA—that old circadian rhythm—which does not alter or change depending on your willpower to stay awake. It's how, for example, after an all-nighter you might naturally feel a rush of energy mid-morning—your rhythm flowing into wakefulness. These two mechanisms tell you to perform what is natural: sleep.
But this is the modern world. "We kind of forget how to sleep," Dr. Khosla said. Phones keep us up. The game that's on just went to overtime, and hell, this is exactly why you watch sports, so what's another half hour? That draft for your big feature story about sleep needs to get done by tomorrow morning, or else. There's just too damn much to do. The world is 24/7, Dr. Foster said, and we can't put the genie back in the bottle. "We may be unique as a species in this. We are asking our bodies to be active and functional at a time when our endogenous biology is saying, 'You should really be asleep.' "
Dr. Khosla does not recommend anything fancy to her patients. Consistent bedtime, consistent rise time, limited screen time, caffeine avoidance, a wind-down time before bed. "That whole idea of proper sleep hygiene and behavior about sleep," she said. "Most of its stuff that you already know, but it's just like weight loss. The freebies are the hardest ones to get people to do."
Almost always, our individual cultures determine how we get what we need. In Spain, the workday halts for a siesta. In Japan, napping on subway trains is a sign of earning sleep through hard work (to the point of exhaustion). But in America, the things we need, we buy. Now that we've pushed our fleshy vessels to the brink, where is our deus ex machina? Who will save us from this sleepy existence? Who?
I've got cash.
***
In April of 2007, Arianna Huffington fell in her home from exhaustion. She broke open her cheekbone and cut her eye. "I was lying on the floor of my home office in a pool of blood," her 2014 book Thrive begins. Passing out, Huffington said somewhat paradoxically, was a  "wake-up call." And the beginning, as she would describe in her 2016 book—The Sleep Revolution—of her "sleep evangelism."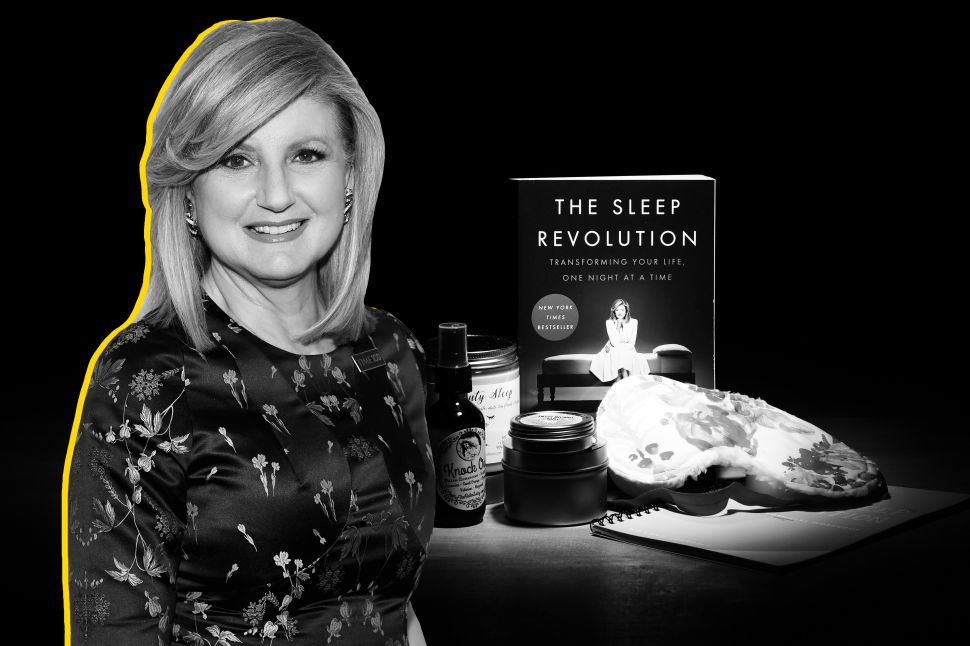 According to Huffington, previously we used money and power used as arbiters of success; this was a "two-legged stool." Now, we must add a "Third Metric" that includes "four pillars: well-being, wisdom, wonder, and giving." (Yes, true believers must set aside the oddness of two stool legs devoted to money and power and just one leg devoted to all those other positive things in life. And the architectural conundrum of four pillars devoted to one stool leg, which is itself is basically a pillar. Regardless…)
Sleep is a sign of Third Metric success. It proves you're relaxed. It quantifies wellness. A 2017 New York Times article titled "Sleep Is The New Status Symbol" declared, "Today [sleep] is a measure of success," and included an advertising CEO imagining the potential of "sleep being another weapon in competitive parenting and career-building." What fun! Instead of throwing aside the dogged chase of triumph that causes personal ills, this mantra is here to drive your pursuit of wellness with the same chutzpah that dropped you in the jet-lagged gutter. One can't just actually relax, no: One must attack restfulness. You were so good at obtaining money and power; now use those same skills to get some shut-eye.
Like all her projects—Newt Gingrich acolyte status in the 1990s, the Democratic switch in the mid-2000s, The Huffington Post—the burgeoning "Sleep Revolution" is in many ways driven by a full-force Huffington, who has approached restfulness with a flurry of activity. She's written two best-selling books that highlight too many studies to count and feature breakout sections with uber-explicit titles ("The Bedtime Dress Code: What To Wear, What Not To Wear") plus quotes from David Foster Wallace and the Dalai Lama. She took the second, The Sleep Revolution, on a 300-college book tour.
From the books sprang a whole wellness brand: Thrive Global. Listen to The Thrive Global Podcast. Download the Thrive Global apps. Read blog posts on ThriveGlobal.com, like the one written by an Israeli politician titled "Sleepless Countries Count Their Enemies, It's time to Sleep and Count Our Allies" in which he argues that sleep could help solve the Middle East crisis because when "nations don't sleep, they look at each other through the lens of a gun." Quickly, the gospel of relaxation became big business. Thrive Global, in 2017, captured $30 million in funding at a $120 million valuation.
John Shegerian's move to the business of sleep also involved a pool of blood. As a serial entrepreneur, crisscrossing the United States, micro-sleep and jet lag became part of his exhausting regimen.
"I was getting both dehydrated and out of my time zone loop," he said. "And that affected me to the point where, one night, I got up in the middle of the night. I was really dehydrated, and I said, 'Let me get some coconut water.' The next thing I remember, I woke up. I heard a faucet dripping. Unfortunately, it wasn't the faucet—it was my face."
The drip-drip was the blood hitting the floor. Shegerian continued: "I'd fallen asleep on the way, collapsed, hit my head on the countertop, which was marble, and then on the floor, which was marble, and broke my nose in two places, cracked my forehead. Long story short: 40 stitches and major plastic surgery." (Side note: There is no evidence that you have to hit your head or bleed to become a sleep industry titan.)
Before his own accident, Shegerian had been making an herbal drink for his wife to help her sleep after she was diagnosed with multiple sclerosis. He said he believes in the natural versus the chemical. And after his broken nose, he realized more people than just his spouse could use the formula. Especially because he was one of the people, supposedly, doing it right.
"I took vitamins every day, I exercised every day. I go to SoulCycle, I go to CrossFit, I go to Equinox. When I stay in hotels, I climb the stairs for cardiovascular. I'm 165 pounds, 5-foot-11. I was eating vegan, exercising every day, my resting heart rate is in the low 50s. Doctors love all my vitals. [But] I was falling apart," he said.
He found a business partner, then a food and beverage scientist. They morphed the mixture for his wife into a new drink and recently launched it as SOM ($2.50 a can). The beverage includes melatonin, gaba, vitamin B6, L-Theanine and magnesium. The 8-ounce cans purposefully mimic a Red Bull vessel. "People pay to get up, they're going to pay to get down."
"I see the world as a series of voids," he said, describing—in a way that made me a little sad—how he looks out at American life. Sleep, he said, is a hole, and it's starting to be filled. "We're just one slice of the massive sleep ecosystem. We're at the top of the 2nd inning of a sleep industry boom!" he said. "Mattresses, pillows, sheets, dietary supplements and other products that are coming. And the books that have come out—look at Arianna Huffington."
He's far from the only one to have realized the those voids can be filled with cash.
Amid the swarm of midtown Manhattan and beside a kitsch tourist shop, the black trimmed building of Nap York stands out on the corner of 37th Street and 7th Avenue. The napping studio calls itself a "premiere wellness club" and "a personal haven in Midtown Manhattan dedicated to your rest and well-being." On the ground level is a juice shop, and on the second floor a lounge that leads up to beds—which look like compartments in a train—where one can pay to sleep: $15 for 30 minutes, $25 for 60, all the way up to $89 for nine hours. (Only one actual hotel in Midtown, where sleeping also sometimes happens, charges less than $90 a night.) An iPod comes complimentary as you doze on Japanese Airweave mattresses.
"Three years ago, when you Googled the word nap [in New York], only one article came up. And the No. 1 place to take a nap was the Macy's mattress department. There was definitely a missing void there," said Design Director and Founder of Nap York James Wong, wearing a robe and speaking lightly, when I visited. "It [is] just a need."
Nap York sits at the convergence of two trends, Wong explained: making the necessary luxurious (napping in a blackened pod with lights that resemble stars inside, instead of on your desk) and eliminating frivolity in hotels (no more plasma TVs you don't use). "I think five or 10 years from now, we might be a really huge disruptor [for hotels]," he said. "It's almost like Uber or a car sharing ride. Nobody wants to buy a whole car anymore. They just want to pay to use what they really want to use."
This mention of technology and business led me to ask about that most obvious tension, or contradiction: technology companies addicting us to bad cycles, then selling us products to help us break them.
"We are actually developing our own mobile app. It's going to be really tricky to balance both," he admitted.
Plenty of others are trying.
Calm, an app that began focused on mindfulness and meditation, began producing sleep products about a year and a half ago. They developed sleep stories: Brit-com giant Stephen Fry reads to you about a field of lavender; Bob Ross's old painting recordings are turned into bedtime tales discussing happy trees. Plus there's sleep mist ($19.99), which you spray on your pillow for a lavender scent (traditionally linked with sleepiness) to match the Fry story. "Aromatherapy meets audio therapy in the groundbreaking new sleep aid," the press release read.
There are countless more potential physical products in the pipeline, said Acton Smith: duvets, curtains and again maybe a hotel especially configured for sleep. "[They'd] fit naturally under the Calm brand," he explained. "Because it's such a huge market—everyone sleeps and many people have trouble with sleep. We thought it would be a smart area to dive in deeper. It's now as big as the meditation content we have in the app." Calm, recently, raised $27 million at a $250 million valuation.
Acton Smith, who'd been a well-known entrepreneur before, has discussed in other interviews the benefits of the fast-paced tech business environment. "Given that we're in a world where the Internet opens up so many possibilities," he told a reporter for Esquire, "it's so much easier to find something to do that engages you and that you love for every waking hour, and when you find that thing you're passionate about, and you do it, there really can be no difference between work and play." So I asked, Isn't that what is causing us not to sleep enough?
"Much of the stress that we are having in modern society—and the lack of sleep—is due to these incredibly powerful devices that we carry with us everywhere," he said. "The key point is that…the technology and the phone [are] not the issue. It's how we use them that matters. We can become masters of our devices rather than slaves to them. And that makes a massive difference to our health and to our wellbeing."
There's one way of looking at our phones: technology that inherently causes problems. Then there's another: a machine that can do good or evil, whichever its master bids. Acton Smith said he believes in technology as a conduit and hopes Calm is making content that improves, rather than hurts. It depends on whether you believe the medium is the message—if you can imagine a phone, screen ever-saturated with Trump updates and addictive hard evidence that people love your latest photo of that really gooey grilled cheese, ever being part of a sleep solution.
***
Foster and many other doctors can sound like hopeful trickle-down economists discussing the wellness boom. Maybe all the attention will create a focus on the real changes we need to make in our sleep? All of them mention the fascinating chicken-and-egg situation between mental health and lack of sleep. Which causes which? Can sleep therapy help people with certain mental health problems?
They think so. "Insomnia might be a pathway leading to mental disorders," Dr. Riemann said. In 2013, Foster published a study showing improving sleep through therapy lessened delusions for schizophrenics. And shift work comes up often too, as something almost all of us are biologically predisposed not to do (one cannot simply wish oneself nocturnal, however much one loves bartending). But then there's the obvious concern that it will end like trickle-down economics: only benefiting those who already have piles of money.
Since Dr. Khosla works as a clinician, she often sees folks come in with their FitBits, or other sleep-tracking devices. Like many other physicians, she notes that wearable trackers haven't yet been fully tested and tells patients that the devices don't have serious oversight by the Federal Drug Administration. ("The FDA does not actively regulate general wellness products since they are low-risk and pose minimal harm to patients," I was told in a statement.)
"I wouldn't sink a ton of money into something…if you haven't already done the basics," Dr. Khosa told me. "Like if you haven't fixed your sleep hygiene. Because then, it probably won't be successful. And you're going to be mad at your device. And it's probably not your device's fault—it's probably just your sleep hygiene." Go to bed at normal times. Put down the phone. O.K., sure. Easy enough!
The sleep wellness sinkhole will likely tell you to do the same thing—but you'll pay to have someone say it.
Dr. Riemann repeated this for supplements generally. "It's the lifestyle market," he said. "Usually, these companies, they are lifestyle companies, and they are not in medicine. They don't really have to prove [they're actually effective]. It's like washing powder—it washes whiter! You don't really have to prove that." Melatonin, he noted, for example "as the wonder drug for insomnia, definitely there is no evidence out there," but that doesn't stop people from selling it as one.
Plus, obsession could lead to (quite ironically) a condition called "orthosomnia." The phenomenon was coined in a 2017 paper: Doctors described three patients who, by obsessively tracking their sleep, became anxious. Because they so desperately wanted to perfect their sleep data, they couldn't get to sleep. They didn't trust the physicians, or their own bodies. They felt the device knew whether they were well-rested better than if they woke up and simply felt well-rested. When the device showed they should be tired, they worried. Like a sleep snake eating itself.
My experiences with the products were all nice. Steven Fry is very good at telling sleep stories. I felt a smack of sleepiness after drinking SOM. My special nap pillow from Capser didn't support me "literally and emotionally" as promised, but it was certainly comfortable. I didn't try out Tom Brady's special pajamas or any weighted blankets, but I assume those would be delightful too. And some of the things Dan Daly, my trusty sleep coach, preached (for example, paying attention to my apartment's temperature) helped.
But maybe that's part of the problem, too. Lifestyle journalists have tried all these products before me. Someone in Glamour drank SOM—they dug it! Tons of people slept in Tom Brady's pajamas. Casper's stumbled into a mini-universe of free advertising in the form of unboxing videos on YouTube, plus, a much wider universe of celebratory sleep conferences and sleep cottages ready-made to be attended by the press. It's easy to enjoy free things. I did. And none of them changed my sleep, at all, in any serious way.
I've said the word "lifestyle" in the last month more than ever before in my life. And it's made me realize how much we squish into that word. Lifestyle. How aspirational it feels to look at a Casper dog bed ($125) and imagine a life—a new life, much better than my current one—where it feels like a funny little thing to buy, as a joke, for the low low price of $125. Hilarious! These products promise to make us scientifically feel better, plus open the portal to a beautiful new way of living. All they ask for? Our money.
Most people who truly need changes in sleep can't afford the new wellness paraphernalia. Which is just fine because you don't really need it. But it's grotesque to imagine a person who legitimately does need help, chasing innovation after innovation, disposing of income that too often isn't actually disposable. Sure, the drinks, the mattresses, the white-noise machines, the apps could push someone to truly change. But what might that person need to give up, as they reroute all their cash toward learning how to be a functioning mammal?
When I asked Dr. Foster about all the fads, he said something that stayed with me.
"It's a fantastic phenomenon as the human species that we feel we can control everything," he said. "While at the same time just ignoring the damn obvious."
And as for how to sleep better? He recommended I avoid light before going to bed.