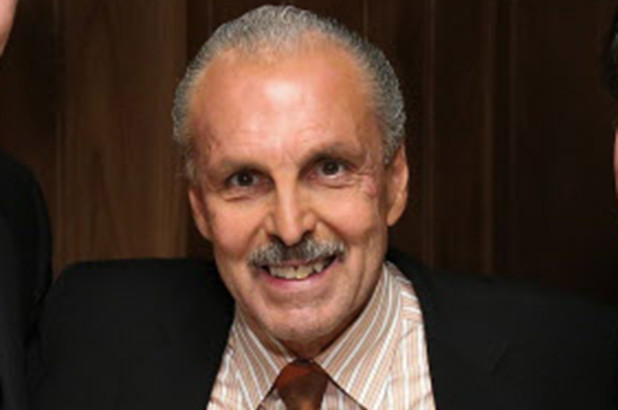 New York City sports radio institution WFAN is in the thick of a sexual harassment scandal.
The station that once boasted Don Imus among its stars featured a frat house atmosphere that included prostitutes and day drinking, according to a new lawsuit.
Lauren Lockwood, who worked for WFAN from 2006 to 2017, is suing for $5 million in damages. She alleges the station was a hostile work environment akin to the "Wild West, Mad Men or Animal House."
Executives and supervisors took shots of tequila and Jameson in the office, and went on late night binges so they wouldn't show up to work until 2 p.m. But as long as they got business for the clients, they were allowed to sleep off their hangovers.
Employees also took clients to strip clubs, paying with company credit cards and talking about how the women would "suck [their] dick." This behavior was rarely remarked upon because the WFAN executive workforce was 80 percent male.
Ironically, one of the few female employees, human resources director Margaret Marion, allegedly fostered an "anything goes" culture and even took part in employee gambling pools.
The worst offender was midday host Joe Benigno, who reportedly tried to pressure Lockwood into threesomes with prostitutes (and even his wife) during commercial breaks.
Benigno also ranked women in the office based on their looks and had affairs with female staffers (though other managers were accused of that particular infraction).
He reportedly asked female employees to "shake it" and often ranked his top three "girls" in the office.
"The body on her, oh God bro," Benigno (who recently signed a three-year contract extension) allegedly said of one woman.
In fact, Lockwood claims she was fired partly because she rebuffed his advances and Benigno "[couldn't] even give her a compliment."
The other event that hastened her removal was a promotional event at the Barclays Center before last year's Conor McGregor/Floyd Mayweather fight.
A male executive and two CBS Radio employees began arguing about who would win the bout. When Lockwood went to break up the argument, she got punched in the face and knocked down.
Even though she tried to stop the scuffle, Lockwood alleges she was suspended and then fired because of her actions. She was the only employee disciplined after the incident.
The firing wasn't performance-based, because Lockwood was one of the top employees in the sales department. She sold nearly $1 million in advertising in 2016.
Lockwood said she never received the perks she was promised for her top performance, including Yankee and Broadway show tickets.
Her WFAN bosses also allegedly slandered her to prospective employers, so she hasn't been able to find a job.
Most of the parties involved have remained tight-lipped, but WFAN's parent Entercom said it would "defend the company vigorously" in a statement.
WFAN has ironically needed to defend itself numerous times over the last decade.
The trouble started in 2007, when Don Imus referred to the Rutgers University women's basketball team as "nappy-headed hoes." He apologized, but the station still fired him and he worked at WABC until this year.
Imus' replacements Bernard McGuirk and Sid Rosenberg also started their careers at "the FAN." They've now graduated to interviewing President Donald Trump.
Other hosts weren't so lucky. Morning drive anchor Craig Carton was arrested last year after he ran a Ponzi scheme to pay off his gambling debts.
WFAN also had egg on its face after it held a year-long retirement party for marquee star Mike Francesa only to rehire him when ratings dipped.
In spite of all these issues, WFAN alumni are standing by their old station. Rosenberg said the activities described in the lawsuit were completely foreign to him.
"That wasn't the culture at all," he said on Bernie & Sid in the Morning today. "They really make it sound like you go into work in the morning, there's a rolling bar and a couple of strippers. And it's nothing like that."
On the other hand, Benigno's co-host Evan Roberts remained tight-lipped.
"There's a big story out there. I am aware of it," he said. "But as you probably have guessed if you used your brain, I cannot talk about it."