Some revelations barely count as surprising, though they may be shocking. Take the recent New York Times story on Nikki Columbus, a former executive editor at Parkett, who filed a complaint with the Commission on Human Rights against MoMA PS1. She alleged pregnancy discrimination. Her struggles are not unusual, though, they are under-reported. I spent the better part of my thirties and now early forties watching the careers of many female friends suffer for having kids—be it through the lack of leave time that forced them out of jobs they loved or the inability to get rehired—sometimes both. The problem is so ubiquitous that most people I know aren't even aware that pregnancy discrimination is illegal in New York.
What's shocking about the Columbus case, isn't just that it's being talked about, but that anyone decided to do anything about it at all. These are the details of the case as they have been reported.
In April 2017 Columbus began talking with MoMA/PS1 Chief Curator Peter Eleey about directing the museum's performance program as their Curator of Performance. Columbus was five months pregnant at the time and did not discuss the pregnancy with either Eleey or the PS1 Director Klaus Biesenbach. Both saw her when she was visibly pregnant. Eleey mentioned a former employee whose work had suffered when she had a child.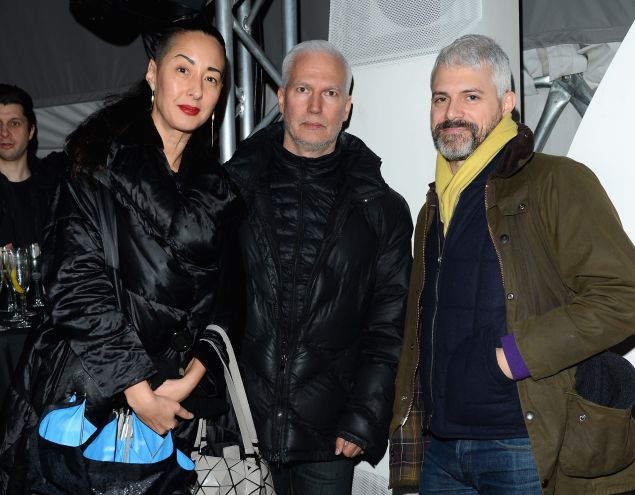 After several follow-up interviews, she was offered the job with the promise that she could begin working part-time in September and begin full-time work in October. That offer changed, though, when Columbus called to firm up the details in late August and mentioned the need to recover from her pregnancy. Eleey was upset that she had not mentioned the pregnancy earlier, and a few days later, Jose A. Ortiz, PS1's chief operating officer, rescinded the offer. Ortiz claimed that her efforts to negotiate start time and pay were taken as a rejection of the job offer.
MoMA PS1 has offered no statement about the complaint to date, citing the importance of privacy.
Already, though, the museum has at least one high-profile defender, Belgian collector Alain Servais, who suggested over Twitter, that it might have been Columbus's numerous requests for a slow start date and higher wage that were the problem—not the pregnancy.
Collector and artist Greg Allen challenged this, tweeting, "A more likely reading is that three men didn't give a single thought to their and their institution's legal obligations to not discriminate in the course of performing their normal business." Servais maintained his position. "With 60%+ cultural employment being female & 3 experienced managers, it would be surprising. Isn't it?"
But it's not surprising. The three experienced managers were men, and according to a feature published last month in the New York Times families suffer from rampant pregnancy discrimination in America. "Managers often regard women who are visibly pregnant as less committed, less dependable, less authoritative and more irrational than other women," authors Natalie Kitroeff and Jessica Silver-Greenberg write—an observation that amounts to a near verbatim account of Columbus's experiences.
It's important to acknowledge, though, these misperceptions, while ill-informed, don't come out of nowhere. Pregnancy creates the need for more doctors appointments and sick days and once the baby is born, a seemingly endless string of sleepless nights can wreak havoc on daily activities. It's unreasonable to assume that any employee under those circumstances would function at a 100 percent.
The problem, though, is not the decision to raise a family, but the lack of flexibility built into the workforce to account for that. If we want healthy families, if we want to be happy in our jobs, we have take care of ourselves and each other. What that means, is we don't look at the short-term inconvenience of an employee who has had a few sleepless nights, but the long-term gain that comes from investing in talent like Columbus, and giving her a chance to grow.