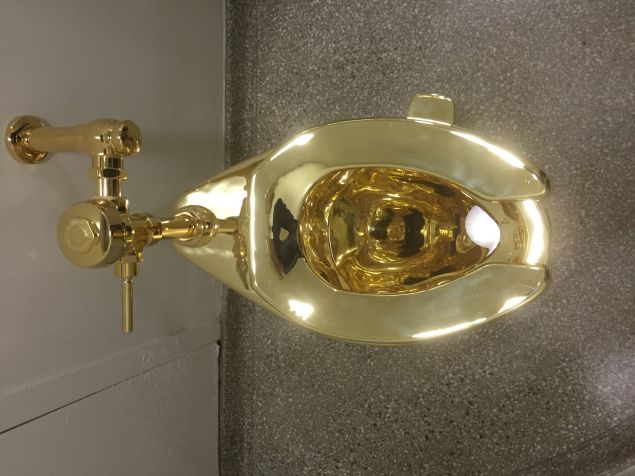 It's no secret that Donald Trump and his administration are disliked by scores of arts professionals. His presidency has inspired all manner of dissident expressions ranging from the Guggenheim offering to loan the Trump administration Maurizio Cattelan's golden toilet to Crooked Media's nationwide presidential portrait contest. These acts have united the left, but increasingly come with a hefty price tag. Artists and art works that attract attention for their political message are frequent targets of alt-right trolls, whose out-of-proportion reactions to perceived transgressions often result in death threats, abuse and harassment. The recourse for victims is often slim to nothing.
Examples of artists who have been targeted by trolls are numerous, and often well documented. Take the most recent incident involving the not-for-profit One Grand Gallery in Portland. As part of "Fuck You Mr. President," an exhibition and fundraiser for Planned Parenthood, the ACLU and the National Immigration Law Center, the gallery placed a decal in its storefront window picturing the president's throat being cut.
This isn't exactly a family friendly image, but the reaction to this work of art went well beyond normal discourse. The gallery owner and family received so many death threats that he had to shut down his facebook page and would not allow the press to use his full name for fear of his life. The building's owner, Mark Abolofia, told news program The CommonSense Conservative that a demolition company called to announce it would be demolishing the building that day, and repeatedly told the newscaster that he threatened to terminate the gallery's lease if the image was not removed. One Grand Gallery complied, much to the disappointment of the artist behind the drawing, Compton Creep. "It's just art man," he told KATU, "if you don't like it, don't look at it." The gallery didn't return requests for comment.
In January 2018, The Guggenheim Museum in New York similarly found itself the target of right-wing ire, after it became public that chief curator Nancy Spector had refused the White House's request for loan of a Van Gogh, and counter offered Maurizio Cattelan's golden toilet, America.  In addition to all the usual hits—Wikipedia rewrites, Yelp and Google review vandalization, the Guggenheim's twitter feed was inundated with grotesque images of toilets coated in diarrhea (which now appear to be removed) and a Fox News host demanded Spector's resignation.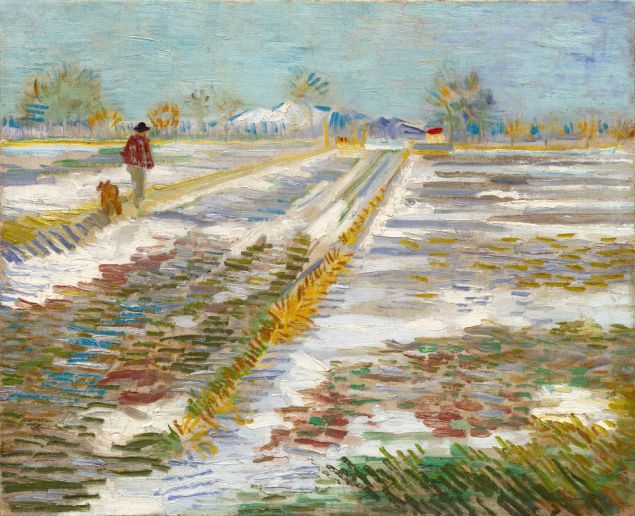 I reached out to Spector to see how far the harassment went, but she was unable to comment. While this incident, as well as One Grand Portland serve as examples of public messages gone horribly wrong, trolls have handed out worse punishment to artists. Take the fallout from a 2017 protest over a talk by Hipster Godfather and masturbation discourager/Proud Boys fraternity founder Gavin McInnes at NYU's Kimmel Center. The event resulted in a brawl, 11 arrests, and several malicious cyber-attacks. The doxing, a term that refers to publishing private or identifying information about a person with ill intent, occurred in response to a video that circulated, documenting performance artist and protestor Rebecca Goyette screaming at police at the event: "You're not protecting the students here and I'm disgusted. I'm a professor. How dare you fucking assholes protect neo-nazis! Fuck you! Fuck you! Fuck you!"
When the video hit the right wing's radar, all hell broke loose. Goyette's personal information was illegally posted to a 4chan message board and distributed. She received death threats both online and through text messages to her phone. Racist slurs were hurled at her across all message boards and those close to her were targeted.
Beyond this, though, when I reached out to NYU spokesperson John Beckman for comment in 2017, I learned that the day after the protest six NYU professors were the victims of cyber-attacks because their online pictures resembled that of Goyette. "Given that half-dozen teachers were wrongly identified as the protester in the video, you can understand why identifying someone else who we didn't know in the videotape is something we can't do." Beckman told me. Goyette says she is a professor, but doesn't work at NYU.
Like many other victims, Goyette declined to comment for this story—an indication, perhaps, of just how much preventing and protecting oneself from these attacks lies in the hands of the target. In the hopes of assessing the risks and the tools at a victim's disposal, I spoke with the founder of Consulting Investigations Service, private investigator Brian Ingram. Ingram has spent more than 20 years assessing the risk of anonymous trolls and tracking them down for clients.
Ingram demurred when asked about the psychological effects, saying only that they tended to be more harmful to those who relied more heavily on their internet presence. He was clear, though, that while a lot of trolling may be considered rude, it's not illegal. For example, sending a text or email to a critic to tell them that their words have caused the subject to contemplate suicide breaks no law, though it's certainly emotionally abusive. "Usually, the person doing the doxing makes their point and moves on to the next person in a relatively short period of time," Ingram explained over email. In other words, because there is little to no incentive to prevent those intent on inflicting emotional damage from doing so, they do it repeatedly.
While the "it will go away eventually" excuse may provide a thin rationale non-policing, the issue is that it doesn't really disappear. According to Ingram, the issue is that once the internet has something, it can republished and rediscovered by new trolls. Thus, the cost of damages trolls can inflict on individuals and businesses can be substantial—and ongoing. Setting aside the malicious Wikipedia rewrites and Yelp and Google review attacks, victims can find their computers hacked and destroyed and their homes vandalized. Once a private investigator gets into the mix the price climbs. Ingram's rate is $375 dollars an hour with a ten-hour retainer. At that point, a victim is hiring the investigator to identify an IP address and trace it to a name for the purpose of identifying a troll who is breaking the law. (And example of this, might be the publishing of an individual's personal contact information with malicious intent.) This process, Ingram says, is far more complicated than just typing an address into the computer and pressing a button.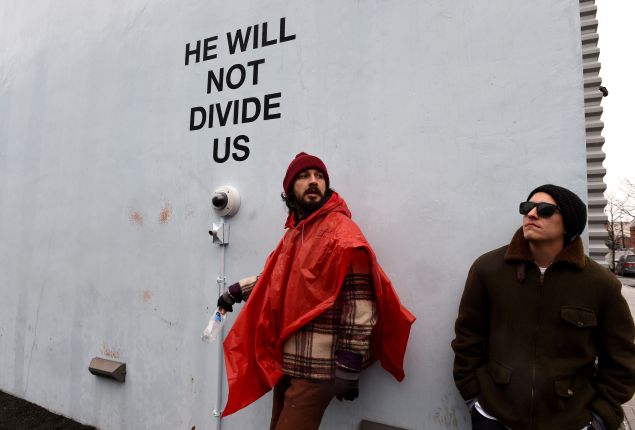 In extreme cases, such as Shia LaBeouf's "He Will Not Divide Us", there may not be a legal remedy. The anti-Trump artwork, which invites people to recite the title into a camera that live streams the mantra for the duration of the presidency, has been forced to move from its original home The Museum of Moving Image, to a location across from a tire station in Albuquerque, New Mexico, to Greeneville, Tennessee and finally Liverpool England. In each case, a combination of pissing on resident lawns and  artwork vandalization shut the piece down.
For artists who rely on the internet, (which is basically everyone), the kind of harassment that migrates between online and offline environments can make engaging in political issues extremely fraught. Given the cesspool the internet has become Ingram's "easy" solution for all this appealed to me. "Turn off the computer."
The fact is, though, that at least half the people mentioned in this story would have experienced the attacks whether or not they were online. Ingram's solution only works if trolls are forced off their computers for their bad behavior as well. The lesson here being that if we want a healthy art world where artists feel free to push boundaries, we need to be advocating for a kind of cybersecurity laws that make that possible.