I have a confession: I love murder.
I belong to the growing community of (mostly) women who guzzle stories of violence like they're warm cups of Kool-Aid. Stories of violence have become part of the fabric of my daily life. I listen to the wildly influential podcast My Favorite Murder when I'm cleaning my room, I watch old episodes of Law and Order: SVU as I pump away on my basement treadmill, and sometimes I like to fall asleep to the dulcet tones of Karina Longworth waxing poetic about famous dead blondes. I devoured this spring's buzziest book, I'll Be Gone in the Dark, in a single, stressful evening.
Like many American women, I've been fascinated by the looming specter of stranger danger since childhood. As soon as I realized I was a walking target for a certain kind of predator, I began to gather stories of dead girls. I wanted to know everything about these victims—maybe if I knew enough about how they were killed, I thought, I could avoid their fate.
This turns out to be common reasoning for murder-loving ladies—and perhaps not an entirely foolish idea. But of course, for many, the fanatic interest goes much deeper than that. To gain a better understanding of the bloody zeitgeist, I talked to dozens of self-identified murderinos (a term spawned by My Favorite Murder). Most of the people I spoke with — and everyone whose stories are included — were women, because for whatever reason, women seem to be more interested in true crime than men. 
To cast light on this taboo topic, I asked true crime fans from around the globe to answer one deceptively simple question: Why do you love murder?
In the following paragraphs, you'll hear from survivors of rape and abuse, people who struggle with depression and anxiety, social justice warriors on a mission to rid the world of inequality and women who are just plain morbid (and perhaps a bit rebellious). There are, I learned, as many reasons for loving true crime as there are gravestones. But despite their grisly fixations, I found that the individuals who consume these hideous tales tend to be funny and honest, self-aware and self-deprecating. Some names have been changed to protect the murder-crazed innocent. These are their stories.
Hayley, Social Worker, 26, Monett, Montana
You can't talk about murder without talking about the way it affects different populations of people in our society. I always loved reading horror and mystery novels as a kid, but I didn't really move into being interested in real life crime until I watched a lifetime movie about a trans-woman that was murdered. I think it was called A Girl Like Me. Who gets murdered (and who we let get away with murder) tells us so much about who we are as a society. The more you read and watch, the more of a pattern you start to see—it's deeply connected to income, identity, race, gender. I think knowing more about murder and crime can make you feel less powerless. 
I also love that so much of the true crime community is made up of badass ladies. I think you have to be empathetic and compassionate to be interested in this kind of stuff because that's what brings you back. You care about strangers and their stories and making sure that they aren't forgotten. I think sometimes people misunderstand and think that we are obsessed with the criminals. But it's not about that at all, it's about making sure you know what to look out for so you don't become a victim, and to make sure people never forget what a piece of crap these murderers are. 
That's my poetic explanation. Maybe the simpler one is that I love a good story and real life always seems to have the best ones.
Nicola, 33, Personal Assistant, Surrey, U.K.
I just find people who kill absolutely fascinating. I am extremely interested in the psychology behind murder—what drives people to it, are they pushed? Are they mentally ill? Would I recognize a serial killer (or psycho or sociopath) if I came into contact with one?
I recently became obsessed with the theory that a head trauma can cause psychosis resulting in massacres or violence. I am currently going through a divorce, and the man I married was totally not the person I later discovered. He was diagnosed with P.T.S.D. with abandonment issues. I have looked in to it, and I believe he is a sociopath/borderline personality disorder/narcissist. Toward the end of our marriage, he faked a suicide attempt to get me to come to the house. I know if I had gone—and not called the police—he would have hurt me. All that experience has done is deepen my curiosity.
Laura, 31, Yoga Instructor, Philadelphia, Pennsylvania
I don't think I can actually admit to you, let alone myself, that "I love murder." I'll describe it as: "I love to hate murder." I can't stop listening to My Favorite Murder, re-watching Law and Order: SVU, and jumping on recent local stories at parties. It's always in my head, always on the tip of my tongue.
I've been obsessed with true crime and murder as a genre since I was 15, when two pivotal things happened in my life. I learned that a defining family narrative—that my grandfather had been orphaned as a child—was a false one. In the same year, I was the victim of a crime that would come to define me as a person, a crime I didn't understand as such, and never reported.
I lost my beloved grandfather to natural causes, and in the course of our family grappling with our loss, I was told the truth about past generations—that my great-grandfather and great-grandmother had not died in a car accident, but in fact my great-grandfather had murdered his wife and then taken his own life, leaving my grandfather behind in the wreckage he wrought. My grandfather was an orphan because of this hideous act. It was devastating.
In the ensuing months, I turned to alcohol and bulimia for self-soothing. In one of my many downward spiral nights, I was raped by a young man in his twenties who I had been fixated on. At the time, I vaguely understood the term "date rape." I blamed myself. After all, I found him attractive, I wanted to hook up with him, I was flattered by his attention, and I was under the influence. I never disclosed it. I never reported it.
These two things opened a Pandora's box for me. For the rest of high school and college, I was obsessed with fictionalized crime shows, especially those pertaining to children and/or sexual abuse. I would stay up late watching SVU or Criminal Minds embarrassedly, furtively, in secret. I thought something was wrong with me, that I was sick.
In 2009, this frantic, guilty consumption stopped altogether. I was in my senior year of college, just days away from graduation, when I learned that my best friend from high school had been murdered. The loss was unbearable. It still is. I remember clicking around local news sites trying to learn more about what had happened, and screaming at ad pop-ups, hating them for interfering with my grieving. Since her loss, my consumption of this media has felt taboo and sick. Every "ripped from the headlines" plot line is from a real person, a real loss, a real family left grappling and reeling and shattered from the murder of their loved one.
Two years ago, a friend I adore and admire, who knew none of this, turned me onto My Favorite Murder. Georgia and Karen explained their near-compulsive need to know, to understand, to stay sexy and not get murdered. And I felt embraced. I felt understood. I felt like I had permission to dive back into murder-as-genre again, but this time, I could be open about it. Because this shit has happened in my life.
It's still happening every day, and it will keep fucking happening, and there's nothing I can do to prevent it, but maybe I can carry on the memories and missions and voices of those who have been taken, by reading their stories, remembering them, and sharing them with whoever will listen to me rant about it.
Brenna, 35, Retail, Salt Lake City, Utah
My love of all things true crime and murder started when I was young. My mom got me into it. She was a huge murderino before that was a thing. I watched Law & Order and Homicide: Life on the Street religiously with my mom. We didn't have a ton of channels, so we kept to the dramatic television shows. When we did get more channels, we started watching Forensic Files, City Confidential, Cold Case Files, and other shows like that. It was something that I bonded with my mom over, and it's something I still enjoy. I like to hear how cases are solved, about new innovations in forensics, and the psychology that is involved with these crimes. I also like to help keep these cases alive to keep the victims names out there. I lost my mom over a year ago, so talking about this is a bit of a struggle. These shows about murder are a way to keep my mom close to me. To keep her spirit alive and to keep me sane.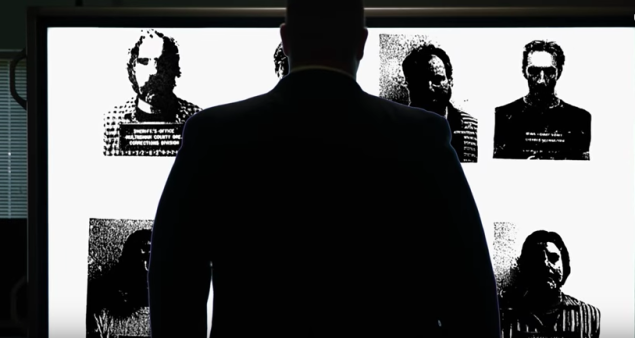 Kara, 24, Behavioral Health Therapist, Philadelphia, Pennsylvania
I was in first grade and it was summer vacation. I was eating lunch after a swim when I saw my aunt watching something: Unsolved Mysteries. This moment sparked my initial interest in unsolved crimes that still persists today. As I got older, I fell in love with Nancy Drew. I also quickly became a fan of the fictional crime because they were like a puzzle. I always wanted to see if I could guess "whodunnit" before it was given to me.
When I discovered the ID channel, everything changed. My itch was being scratched for the real stories. They give me a thrill similar to a horror movie or a roller coaster, because they're real. These things happen, and can happen to anyone, and the adrenaline rush caused by the fear is a part of the appeal. My seeking out discussions and books was to satisfy the frustration that some shows left me with because they didn't always go into detail as to the why of it. That is why I enjoy listening to My Favorite Murder and Last Podcast on the Left. They have the conversations that I can't have with anyone in my life. I just want to talk to exhaustion with someone about why Jim Jones was able to convince 900 people to commit suicide; why Ted Bundy was able to get so many women in his car; why the girl in the Lululemon murder thought that murder was an answer to getting caught stealing. 
Julienne, 19, Student, Windham, New Hampshire
Throughout my whole life, I thought murder was this taboo thing to talk about. Just like with sex and gender roles, I wasn't allowed to ask questions about murder or be "interested" in these topics. (I'm bisexual and my family doesn't like to talk about it at all.)
So of course I became obsessed with them! I guess it's a rebellious thing for me. I just like to know how other people think. For some reason, the Casey Anthony case really stuck with me when I was a kid. I was so sure that she did it and I didn't understand how there was even controversy around it. During court, she acted like it was all a big inconvenience to her. I think watching that case added to my obsession.
Alden, 31, High School Teacher, Brighton, Massachusetts
I grew up in a household where being kidnapped felt for some reason like a very real danger.
The first news story I remember is the kidnapping and funeral of Polly Klaas. My mom is a bit of a murderino (as the cool kids say), and she was completely riveted by the case. I have a memory of them playing "Somewhere Out There" from An American Tale at Klass's funeral, and the song always makes me think of her—strange, since I have no real connection to her. Since I was so young when it happened (I was three or four), the experience became formative in developing my interests. I distinctly remember my mom telling me in junior high that if I was ever kidnapped, I should rip some of my hair out at the root and shove it into the air vents of whatever car I was in. I was raised to be probably abnormally aware of "stranger danger," so the reality I developed my opinions and interests in was somewhat atypical. 
Additionally, I was fascinated with death and horror at an early age. I read all of the older versions of fairy tales because I craved something darker than Disney, and quickly progressed from Goosebumps to Stephen King. As I looked for more and more similar material, it felt like a natural progression to move from fantasy horror to real horror; I wanted something that stirred up that feeling of existential dread or something. I also spent a fair amount of my undergraduate career focusing on genocides and other human atrocities.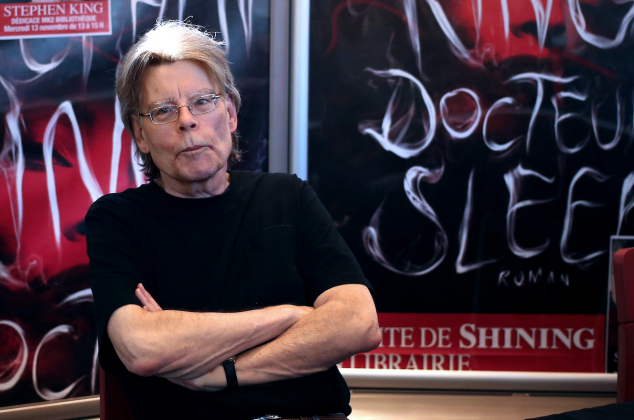 I think, for me, it has a lot to do with building empathy, oddly enough. Don't get me wrong, I'm also in it because I love a thrilling story, but when I look at the grisly and awful things humans are capable of, it makes me want to put more empathy out into the world. I want to teach my students to be better (although I recognize that on the scale of serial killers, there is something psychological going on that likely causes that sort of behavior).
Being afraid to delve into that stuff feels like being complicit to me; by acknowledging everyday violence (here I include prejudice, bigotry and levels of personal interaction) we make the fact of it harder to ignore. Murder just happens to be the scale I look at when I'm also looking for entertainment—though I'm not sure I'm wholly comfortable terming it that.
Eren, 33, Writer and Artist, Dallas, Texas
I was physically abused as a child and saw my brother verbally abused, so I've always been really sensitive to the idea of fairness and justice, which is why I think I'm so drawn to true crime. I love it when the bad guy gets caught, even more when the good guy survives or is the one who helps the bad guy meet his demise. I've listened to a dozen or so true crime podcasts in the last two years, even after having children. 
My postpartum depression led me to these podcasts even more because my mind was already coming up with insane worst-case scenarios, so it helped to hear actual worst-case scenarios play out, as well as some ways you could possibly deal with them if they were to happen to you. It made me feel a little more in control.
What I love about all of the thriller/mystery/true crime books I've read and the podcasts I've listened to is that they're empowering. Yes, terrible things happen to good people, but we can do something about it. We can take self-defense classes to better arm ourselves against an attack, we can do little things like text someone where we're going, add a small container of mace to your key chain, assume the worst and hope for the best, and have a little more control over our destiny (which of course we don't have any control over). We can also rally with like-minded people to create real change in the justice system. We can advocate for issues like gun control and sentencing standards.  
I also love how podcasts like My Favorite Murder give victims and survivors a voice, a chance to be heard and to be remembered. I think people sometimes forget about the victims in our 24-hour news cycle.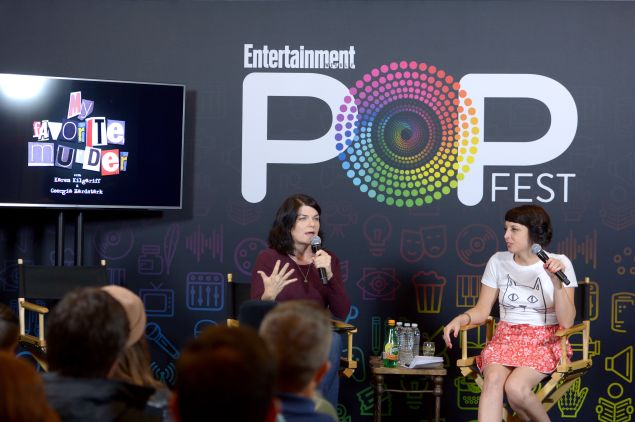 Eliza, 24, Publicity Assistant at a Publishing House, New York, New York
Gun to my head, I would say my fascination with true crime comes from being a women living in this society. As a woman, especially a woman living in New York City, I live in constant fear of walking alone, working alone and even being in my apartment alone. I've watched and listened to so many stories where women (even those who were extremely cautious) have been assaulted or murdered for living their normal lives. There are men out there (certainly not all) who hate women for being women and no other reason than that, like those who self-identify as incels, and it is terrifying to think that you can be harmed just for being who you are.
From my interest in true crime, I have become more cautious and self-aware. I was always raised to be courteous and polite, but embracing this community has taught me to fuck politeness and trust my gut.
There is such a range of true crime out there and everyone has their own niche passion, mine in particular are the Bundy-esque stories. I think I have a lot of pent-up anger over the way some men have manipulated and treated me and those women that I am close with, so that may be why I'm so intrigued by the charmers and their sick and twisted minds. I am, however, interested in the whole spectrum of crime stories—it's always interesting to see a woman as the villain thrown in there, as that is usually not the case. Not condoning women murderers, just think it's a different spin.
Amy, 36, Author, Firearms Instructor and Security Professional, Delaware
My interest in true crime started after being the victim of a crime at the age of seven. I had to file a report with the Baltimore City Police where we lived and the female detective was a woman named Jessica. She gave me a stuffed mouse that I wound up naming after her to distract me from the scary things I had to tell her. She was the first female police officer I had ever seen. Just knowing that a girl could grow up and become a police officer and keep what happened to me from happening to anyone else gave me a goal and purpose.
I started reading true crime in the mid '90s. As soon as I was old enough to get an after-school job, I started taking martial arts classes with my money. I was going to be Batman. I went to college with the aim of going into the FBI. Right before I would have applied, I was run over by a tractor-trailer. I broke 27 bones including my pelvis. I was told I'd never walk again, and spent almost six months in the hospital proving them wrong. However, I'd never run the 10 miles required for field agents.
I became a security professional. It's been really rewarding teaching women how to defend themselves. It also came in handy five years ago when a serial rapist started stalking me. I was working as head of security at a property in Wilmington where he lived. He came up with a plan to kidnap, rape and murder me. He was going to leave my body on a beach an hour south of Wilmington.
Sadly, even after he confessed the entire scheme to a judge, the judge saw the money his mother had and not the record this man had in other states. He got a year of probation instead of jail time. Luckily, one of my jobs is firearms instructor so I make sure to carry every day in case he gets the urge again. As soon as his probation was over he was free to get a job that brought him to my grocery store at least once a week. Truth is stranger than fiction, right?