Alexandra Silber, the acclaimed musical theater actor famous for her Broadway performances in Fiddler on the Roof and Master Class, would definitely have preferred not to write her new memoir, White Hot Grief Parade.
That's because the book, recently published by Pegasus, chronicles, in wrenching emotional detail, the death of her father, who passed away in 2001 after battling cancer for years. Silber, who was 18 at the time, writes in its final pages, "Reader: I would trade it all for Only. One. Thing. But that is not how it works."
After the 10th anniversary of her father's death, Silber, who'd previously written the novel After Anatevka (a sequel of sorts to Fiddler on the Roof), felt the impulse to wrestle the story of her journey onto the page.
"There's something about milestones," she says. "By then, so many anniversaries had come and gone, and I had various levels of feeling." In 2011, Silber had just "actualized a childhood dream" by appearing on Broadway, and the ache of her father's absence felt particularly acute. "One of the hard things about grief and loss is that not only do you miss the person when they are not there for the difficult things, but also when they are not there for the joyful things."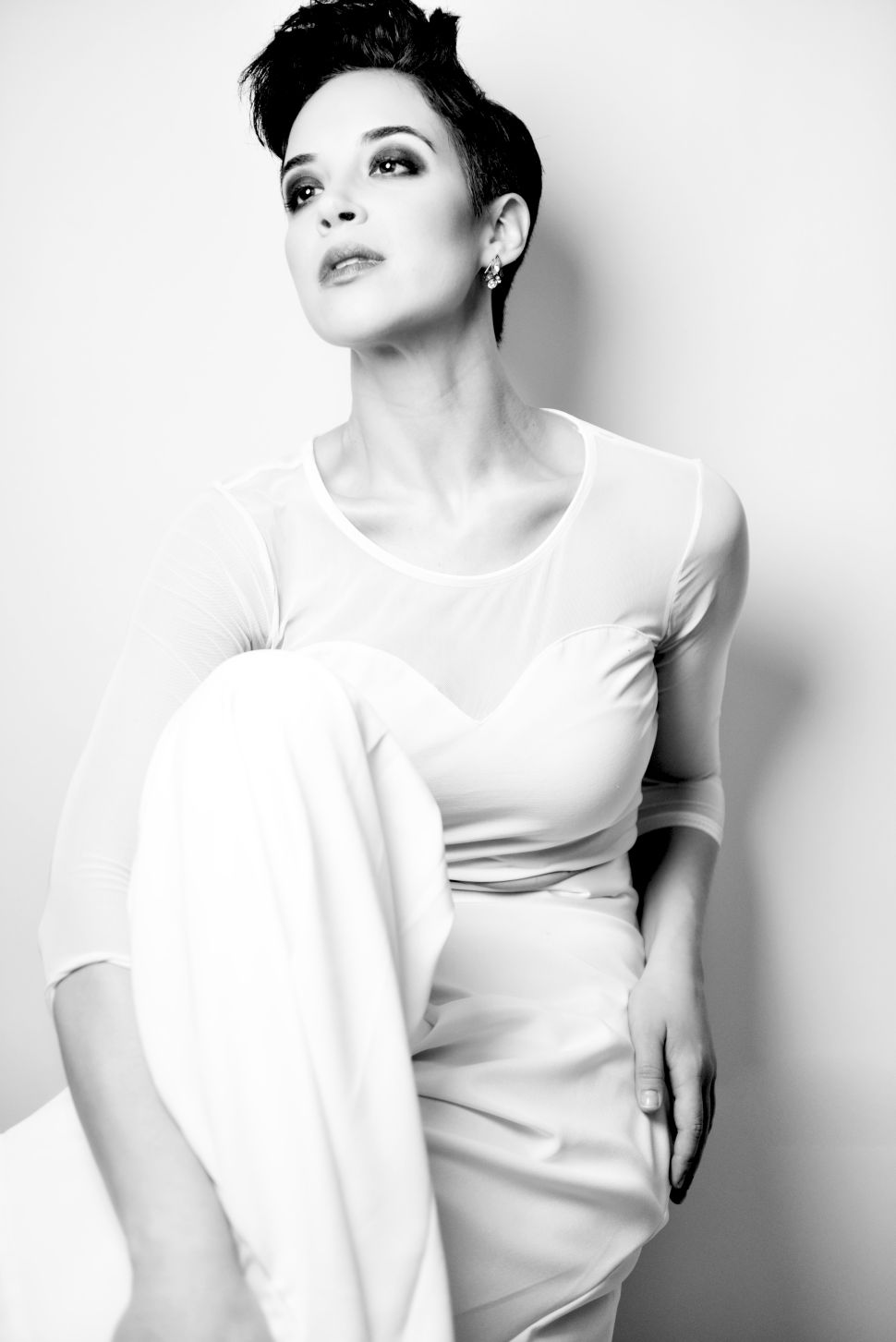 A blog post she wrote about that anniversary went viral. "What the popularity of the post illuminated for me was that we don't talk about this very much, and people long to discuss the truth, with sensitivity and compassion," she says. "So many books and films about adversity are three-quarters about how awful the immediate experience is. But there's very little about what you do when the fruit baskets die—when people move on and people get uncomfortable. What do you do when the silence hits?"
As she recalls in a typically vivid turn of phrase, Silber "unzipped" her sternum and returned to the days just before and after her father died, digging deep into the slow process of mourning, as well as the almost surreal experience of it. The book is written in fragments that concentrate on the details surrounding her father's passing, but it juxtaposes its more piercing passages with snapshots of happier moments from Silber's life. It is a collage-like portrait of suffering and recovery that reflects the hallucinatory horror of the events it describes through various tones and styles. Some passages are written as scenes from a play Silber watches from the outside. A one-page chapter is titled "The Protagonist Wishes to Express the Truth, However Cryptically"; it consists of only those words and a cryptogram. There are several haikus. And yet, as Silber lays bare the strange dynamics of her family, she exhibits a wryness that surprised even her.
"I didn't realize how much humor I possessed about everything until I wrote about it," she says. "In my memory it was a wash of sad. But breaking down the individual memories, I thought, 'Wait, that was fun,' or 'That was funny.'" Silber, an only child, remembers her then-boyfriend and her two best friends who'd moved in with her consoling her and her mother through the difficult time. "These teenage heroes who helped me through reminded me of how, in the mud and scum of things, something always sings forth."
White Hot Grief Parade does sing forth, and with a distinctive voice—one that's quirky and candid and unafraid to tell the truth. Silber writes that she almost resented the collective outpouring of grief post-9/11 because her father died just weeks after. And in another, unforgettable anecdote she details how her paternal grandmother once lied to Silber's "shiksa" mother, Catherine, telling her that the woman who had invited the family over for an upcoming dessert had died when she had not. With bubbes like that, who needs enemies?
When not promoting her new book, Silber has been working on another project derived from After Anatevka, a concert at the Minetta Lane Theatre on August 13 in which she will read passages from the novel and perform, with some fellow Broadway performers including Patrick Page and Santino Fontana, songs inspired by it.
The performance celebrates the book's audiobook publication from Audible, available to subscribers October 5. But since White Hot Grief Parade was released, it has, at least temporarily, moved center stage. Silber acknowledges its function as both a moving memoir and a clear-eyed self-help book. "I don't think I intended it to be that, but, yes, I wanted my specificity to illuminate other people's experiences," she says. "That is what all art does. It's why we go to theater and the opera, why we read books and see films. Through the veil of another person's experience you recognize yourself and something in your life."