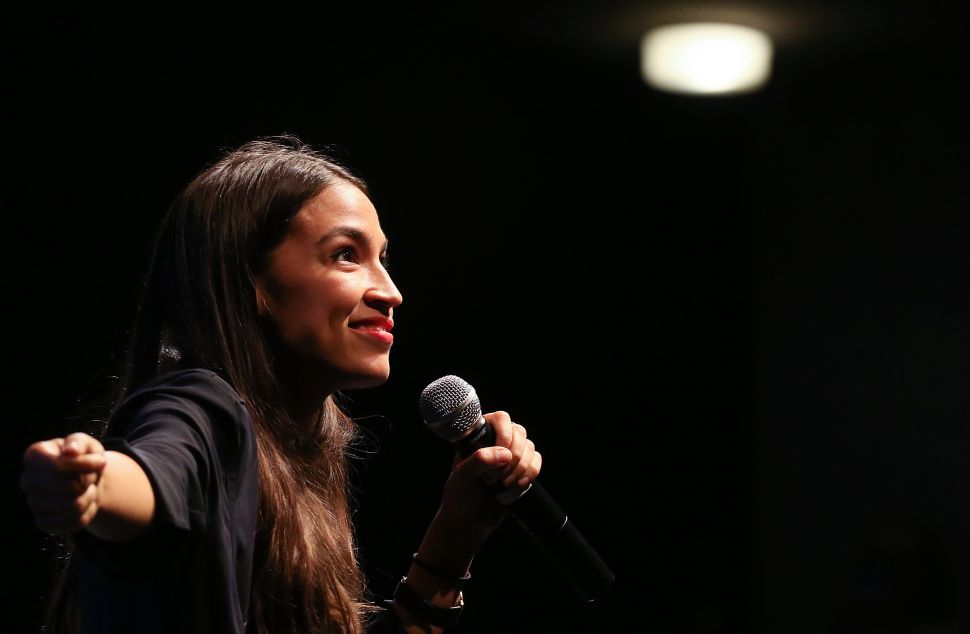 Like an easy mark at the cheap tables, Republicans have an obvious tell when they are desperate and afraid: They start talking about Karl Marx.
From Ronald Reagan propaganda LPs  to EPIC internet memes DEVASTATING Bernie Sanders, red-baiting has been a successful Republican campaign tactic for almost 70 years. The master practitioner of this original attack was neither Reagan nor Joe McCarthy but Richard Nixon. In 1950, in what was for a time one of the foulest political campaigns in American history, California voters received anonymous phone calls, in which a voice whispered that Nixon's Senate opponent was a communist—and then hung up. Whether it was that or the flagrant anti-semitism, Nixon won.  
Ted Cruz is now drawing from this trusty old well. U.S. Rep. Beto O'Rourke had been his Democratic challenger for mere hours when Cruz first called him a socialist. So many Republicans in Texas are slapping the Marxist label on their opponents that The Dallas Morning News was compelled to run an explainer. (The gist? Texas Democrats are generally not genuine socialists, the newspaper reported.)  
This was a thing to do well before self-described "democratic socialist" Alexandria Ocasio-Cortez's shock victory in a congressional primary in New York City, but the 28 year old's success—and the media and Democratic Party's quick embrace of the still-a-candidate as a rising star—has spun the lesser Alex Joneses of the conservative press into a out-of-control, barely coherent Cold War froth.
Fox News has given her (and the s-word) more airtime than any other network. Downballot candidates in faraway states are now invoking her as they would a curse. Recently, the Republican National Committee sent out a fundraising email blast that compared Ocasio-Cortez to Venezuelan dictator Nicolás Maduro.
It's feckless and cynical, but it might work—if for no other reason than it worked back when Stalin had the bomb. You can always find comfort in the familiar and predictable. And so mainstream Republicans mount campaigns resembling animated Jon McNaughton paintings.
As the Morning News observed, Cruz's use of socialist-as-epithet is as accurate—and made with the same transparently bad faith—as the RNC's "mini-Maduro" hit-job on Ocasio-Cortez, a person who is not even in Congress and might be relegated to the back bench when she is.  
But there is a through line. Ted Cruz should be worried about Beto O'Rourke (who, in a poll published earlier this month, trailed Cruz by only six percentage points), and it is because of candidates like Alexandria Ocasio-Cortez. But it has nothing to do with socialism, be it real, perceived or a straw man wearing a Mao suit.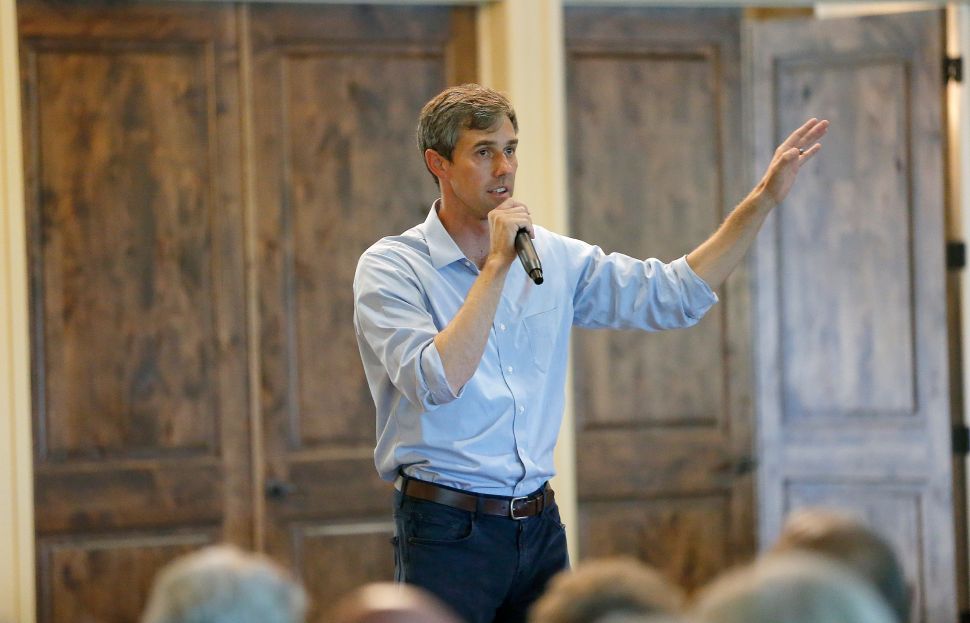 In a limited but real enough way, Ocasio-Cortez demonstrated how O'Rourke might also conceivably win. A favorable shift in demographics, weak past turnout numbers that are deceptively promising, and a general campaign strategy that throws out the standard Democratic Party playbook all contributed to her win in New York's 14th District.
All of the above are at play in Texas. And so far, the AOC roadmap—lots of Millennial-friendly outreach, small donations and no PAC money, as well as actually trying to get "unlikely" voters engaged—is the path O'Rourke seems to be following.
As has been repeated in the march of glowing profiles published in national media over the last few months, O'Rourke's campaign doesn't have a pollster, or even a political consultant. This is significant.
Though they work long hours, and do so seven days a week the closer Election Day nears, political consultants are generally lazy thinkers: They focus almost entirely on likely voters. They bombard these people with mass-mailers and phone calls, and ignore the unlikely or unregistered. (This is how turnout stays predictably flat in off-year races, even in places that consider themselves progressive and engaged.)
To hear Ocasio-Cortez tell it, as she did during a recent fundraising trip through San Francisco, the people who don't generally vote, the ones the consultants told her didn't matter, are exactly the kinds of people her campaign visited at their homes. And lo, they went out and voted, and Rep. Joe Crowley, the machine politician who hadn't been primaried in 14 years and was considered a frontrunner to become Speaker, is polishing his resume.
O'Rourke is acting similarly. He is going on a barnstorming tour of Texas' 254 counties, through territory that Democratic candidates simply haven't bothered to visit in years. In other words: He threw out what didn't work and is trying something else.
In these places are people like the ones the Ocasio-Cortez campaign engaged. They are people who haven't voted recently—or don't vote at all. People like this can also be found in Texas' more liberal urban areas.
One of the first things you need to know about Texas and its place in American politics is that, as a rule, Texans are not political. Among the 50 states, Texas ranks 47th in voter turnout and 44th in voter registration, according to a University of Texas at Austin report.
Just shy of nine million of Texas' 15.2 million registered voters showed up at the polls in November 2016—a turnout of 60 percent, the third-lowest in the country for a presidential election. There is reason to think that, this time, with Donald Trump reviled by a plurality of Texans, that many more voters might come out—and they might vote against Ted Cruz.
You must also remember that Texas' demographics look like California's. Both states have massive and diverse populations. Both states are about one-third Hispanic/Latinx—which, in Texas, is by far the fastest-growing demographic. As a University of Southern California study found, about half of Texas' high-school students are Latinx—and 95 percent of them are eligible to vote.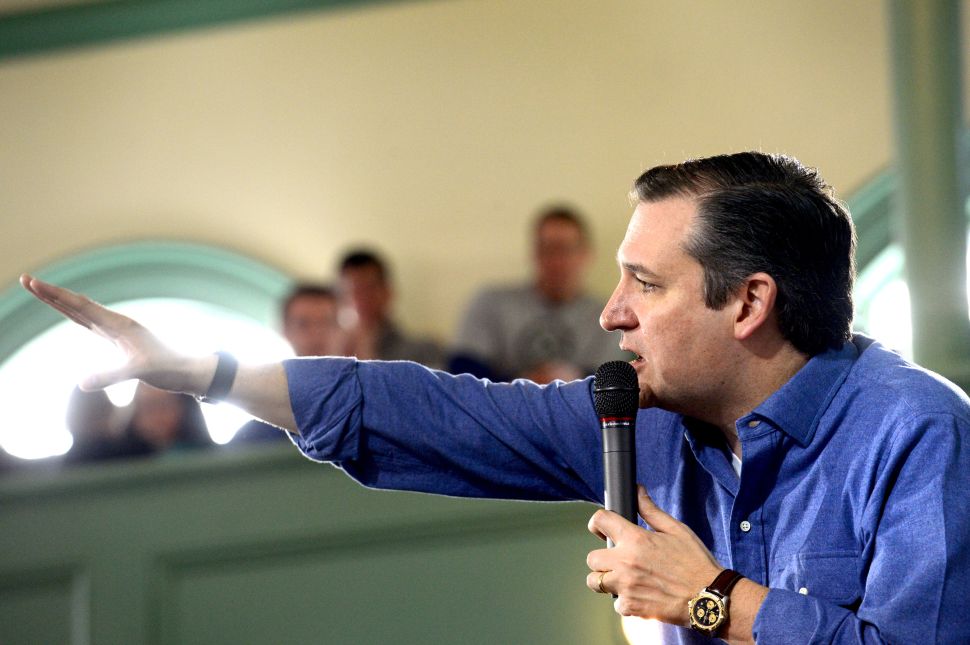 And these are people who have not yet chosen to engage in democracy. Only about a third of eligible young Latinx voters turned out to vote in 2016. This leaves a vast "untapped voting goldmine," as NBC News described it, available to Cruz and O'Rourke. The chance of Latinx voters, young voters or young Latinx voters turning Texas blue is still a long-shot that's been dismissed as fantasy, but all of these trends bode ill for Cruz, who lost—badly, badly—among Latinx voters back in 2012, before his Republican Party openly embraced white ethno-nationalism.
It is true the neighborhoods of the Bronx and Queens that make up the 14th District of New York bear little resemblance to Texas. Cowboy hats and pickup trucks look fatuous on the Triborough Bridge, where there are no oil fields, nor vast ranches. Here, as well, is revealed the problems with viewing a demographic as a voting bloc—aside from language and religion (and sometimes not even these), a Mexican-American in a border county has little in common with a Puerto Rican from near Yankee Stadium. This is where the analogy is weak—and it is weakest when you consider the fashion in which AOC won.
If Texas turnout is bad, it's phenomenally worse in the 14th District.
Ocasio-Cortez's big win came thanks to just shy of four thousand people. Primary turnout was an abysmal 13 percent. If Texans stay true to form and mostly stay home because they don't like the menu of candidates—one of three reasons for low voter engagement revealed in the UT study—it's a fair assumption that they will stay home because they don't like Cruz—if only because they're still learning who Beto O'Rourke is.
Cruz, the one-time Tea Party favorite who won an open seat, has to prove that he can energize his base. He is attempting to do this by painting O'Rourke as a Bernie Sanders-esque radical to the left of Elizabeth Warren. This is also where Ted Cruz and the GOP are most likely to sabotage themselves.
Cruz and the Republicans have a Sophie's Choice to make: whether or not to campaign with Donald Trump. The pair likely still hates each other—assuming Cruz hovers in Trump's birdlike attention span long enough to be noticed—but they need each other. If the Democrats flip Congress, Trump could be impeached. Trump's presence could be what electrifies Texas' conservative base, but it could just as easily backfire.
Cristóbal J. Alex, the Texas-based leader of the Latino Victory Project, told The Houston Chronicle that "27 percent of the Hispanic voters in Texas in 2016 cast ballots for the first time, many spurred on by Donald Trump's acrimonious rhetoric." That rhetoric has since manifested itself in concentration camps of parentless immigrant children, some of which Texans can see from their homes.
Texas is still a conservative safe-space until proven otherwise. Cruz will probably win a majority of white people. There are conservative Latinx in Texas, and they may peel off more of that demographic. He'll also likely follow his political consultants' advice and keep telling the same likely Trump supporters what a communist Beto O'Rourke is. That's exactly how Ted Cruz could end up like Joe Crowley, whose constituency changed underneath him and left him wondering what happened.
(Full Disclosure: This writer is a mostly inactive member of the Democratic Socialists of America and donated $50 to Beto O'Rourke.)